When selling a home or simply investing in your existing home, the topic of home resale value is evitable. It's easy to get caught in a wave of questions surrounding the subject. What is resale value? How can I improve my home resale value? These are all valid questions that deserve answers to soothe our minds and perhaps inspire some home improvement moves. To offer their best expert recommendations, we tapped into our Beyond Interior Design network for professionals. And trust us, this leading subject matter expert knows her stuff. So much so, that even our founder, Juliana, has not only collaborated with her on new construction and renovations, Juliana opened up her personal home to this sought-after resale value advice. 
We connected with Janelle Alcantara, Global Real Estate Advisor with Briggs Freeman Sotheby's International Realty and owner of Galaxy Modern, a consulting firm for architects, builders and their clients. By way of background, Janelle's experience in home improvement goes far beyond her 14 years as a licensed real estate agent. In fact, her parents were her first sources of knowledge, with a professional designer for a mother and a savvy and handy father. Janelle recalls that they always lived in the most beautiful house in the neighborhood and sold every one for a higher value than the neighboring properties. Having been raised on the concept that good design creates value, Janelle started a real estate development consulting firm, Galaxy Modern, in 2012. The firm is dedicated to supporting home builders, real estate investors and consumers value-engineering new home construction by incorporating intelligent design into their projects. 
Janelle's clients invest at the same level as their competitors when building and renovating homes, yet these clients are also achieving faster sales and higher returns on their investments.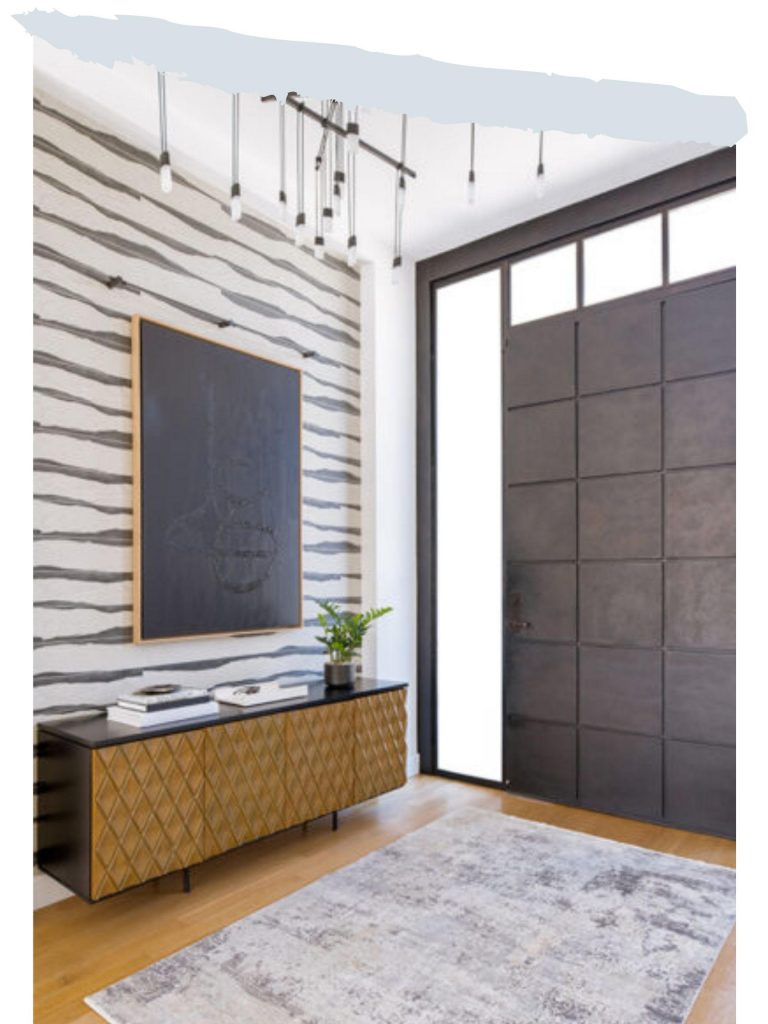 What is resale value and how do you improve it? What areas of the home bring in the most resale value?
The resale value of a home is a way to express its predicted sales price in the market at the time you plan to sell. Kitchens and bathrooms are known to have a great impact on the value of a house. But there are other overlooked areas that can have a big impact on the resale value too.
I don't have a lot of time or budget, how can I increase the home resale value on my property?
Janelle advises starting by decluttering and hiring a professional stager. Removing unwanted items from your house won't cost a penny but will deliver a large return. Clear off counters, tabletops, and shelves. Empty out your closets and cabinets. The goal is to show off how much space the house really has to offer. You're moving anyway so get a head start on your packing, sell those never-used dishes, and donate out-of-season clothes and knick-knacks. Your realtor should be able to bring in a stager that will style the furnishings you already have and rearrange the space with a designer's eye. The stager will incorporate a few key furnishings & art that will make the photos of your property stand out against the other listings in MLS. This small investment of time and money will be rewarded with a faster sale at a higher price!
I have significant time and the budget to invest in my home's value, what are some bigger, impactful ways to increase my home's resale value?
Janelle reiterates that professional staging ranks as the single most impactful investment one can make when trying to sell their home. There are all kinds of stagers ranging from those that work with your own furnishings to highly talented designers that use luxury furniture to sell your house. Your realtor will recommend the right one for your home. High-end staging will cost a fraction of what a kitchen remodel costs and should pay for itself (3 times over what you spend!). Professional staging will refocus the buyer's attention away from the disadvantages in your home and emphasize the possibilities of purchasing the property. Another impactful decision is to invest in beautifying your yard and landscape. Every home buyer dreams of having a lovely yard (otherwise they would be buying a condo). However, landscape design is one of the most difficult things for people to visualize and require expertise. Get the input of a professional to create an inviting outdoor space and curb appeal. This extends the livable area of your home to the outdoors making your house seem bigger and inspiring the buyer's imagination of outdoor barbeques and morning coffee on the patio.
What are the most common mistakes you see from homeowners?
Unfortunately, people tend to renovate their homes in phases. This is understandable due to life and budget constraints. However, within a few years span and in between projects, the overall look of the house becomes disjointed as trends and materials change. Try to group the remodeling into comprehensive projects that flow throughout the home. Flooring and cabinetry should be cohesive elements that are applied across the house, rather than one room at a time. If you are planning to move forward with renovations, consult a professional interior designer, like Beyond Interior Design, before spending any significant amount of money on home improvements. It's a big mistake to spend thousands of dollars on a new kitchen and miss the opportunity to reconfigure the space for optimal performance. Janelle witnesses this a lot in older homes, where the kitchen and baths have been renovated but the layout of the spaces is outdated. Those homeowners made a large investment to improve their homes and endured the discomfort of construction but missed the opportunity to optimize the functionality of their home at the same time.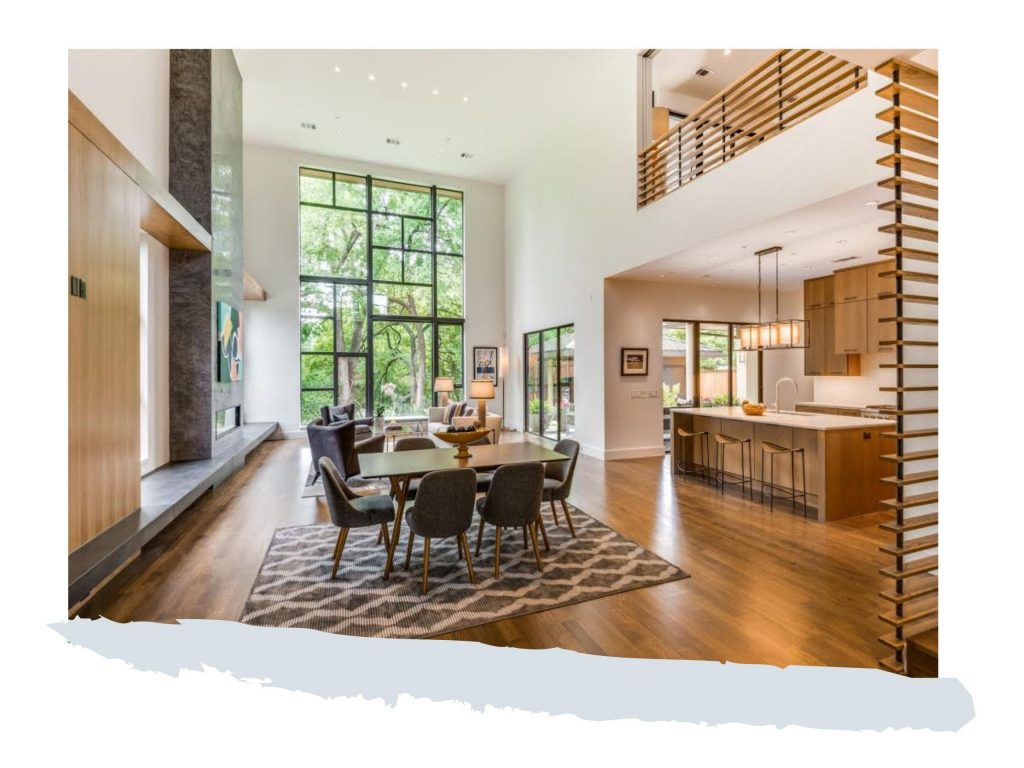 What's the most unexpected recommendation for increasing a home's resale value?
It's likely that your average home design show has drilled in the principle that kitchen and bath renovations are highly beneficial. While this is completely true, there is one more effective space that is often overlooked: the yard. Now more than ever, people value beautiful yards, yet they don't quite know how to achieve them independently. Understanding the scale of a yard and the possibilities requires vision and skill. Often, people disregard small yards as useless, but a smaller outdoor space can be dynamic. In fact, a smaller yard can be more affordable to the landscape. Janelle recommends that investing in yard improvements soon after buying a house. Trees and landscaping require time to grow, mature, and fill the space, so it's smart to start early. You'll be able to enjoy the outdoor space as an extension of the home while also creating a huge amount of value that other homeowners are neglecting to deliver to buyers. 
When is the best time to sell my home?
Presently, the majority of markets across the country are reporting record-low inventories. This, coupled with the extraordinarily low-interest rates, makes this Spring and Summer season one of the best seller's markets ever. Janelle suggests connecting with an expert realtor within your market area as different regions experience different buying seasons. For example, buying seasons can be coordinated with the school year while others are in tune with peak vacation season. 
What other steps should I take to prepare my home for sale?
For those looking to go the extra mile, scheduling a home inspection prior to placing your home on the market can be beneficial. This will allow you to get ahead of any areas across the home that require attention and give you the opportunity to address them before a buyer does so with their own inspector. Janelle states, "You'll be ahead of the process and your home will be even more desirable to prospects."
How is the real estate market right now (specific to DFW)?
Currently, the DFW real estate market is one of the most robust markets we've ever experienced! There has never been a better moment to buy or sell a house. With interest rates hovering around 3 percent, buyers can afford twice the home they'll be able to afford in the coming years when interest & inflation rates rise as predicted. Sellers can also sell their house for more than ever before. Not to mention, sellers can avoid enduring more house showing and more time on the market generally. If you've contemplated moving recently, consider this your sign to do it! This is the ideal time.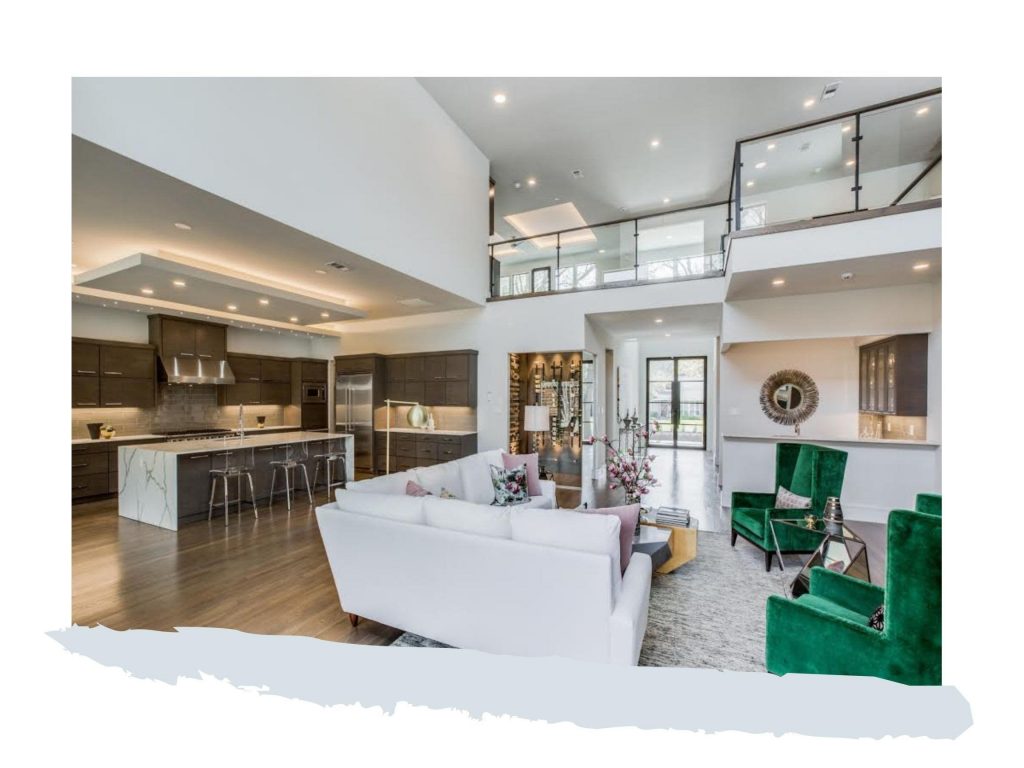 What should I disclose to potential home buyers?
When completing the seller's disclosure form, share everything, leave nothing to be discovered! Janelle advises considering this form your blanket of protection against legal claims in the future. Be certain to disclose any deficiency, even if it's already been repaired.
What resources can homeowners access to educate themselves further?
The most effective and beneficial resource when selling a home is a seasoned realtor. A trusted industry professional establishes relationships with the market's best stagers, home inspectors, lenders, interior designers, appraisers, painters, electricians, estate sale planners, and title companies. So if someone has built a successful career in real estate, this will be the greatest source of knowledge on all things buying and selling. 
What is your biggest piece of advice to homeowners?
Janelle emphasizes trusting the seasoned professionals of the market area. Frankly, this is not the moment to hire a cousin or best friend that just received their license. Given the competitive nature of the market and the limited inventory, buyers and agents are implementing aggressive tactics to secure contracts. There will be unique challenges to face, so hire an agent that works for a reputable broker and comes with the experience needed to complete a successful transaction.