We have all walked into a room or space and stopped dead in our tracks to appreciate the wonderful scents that titillated our olfactory sense. What scents are those and why do we gravitate towards them? We are going to share the top scents to elevate your home year-round.
Some scents produce a relaxing energy that immediately relaxes our body and mind while encouraging us to take deep breaths. As most know, scents like eucalyptus, jasmine and lavender come to mind when we think of tranquility. However, there are so many others that can transport us through a heightened sensory experience.
We've gathered some of our favorite scents and are sharing some of the best candles to bring them into your home.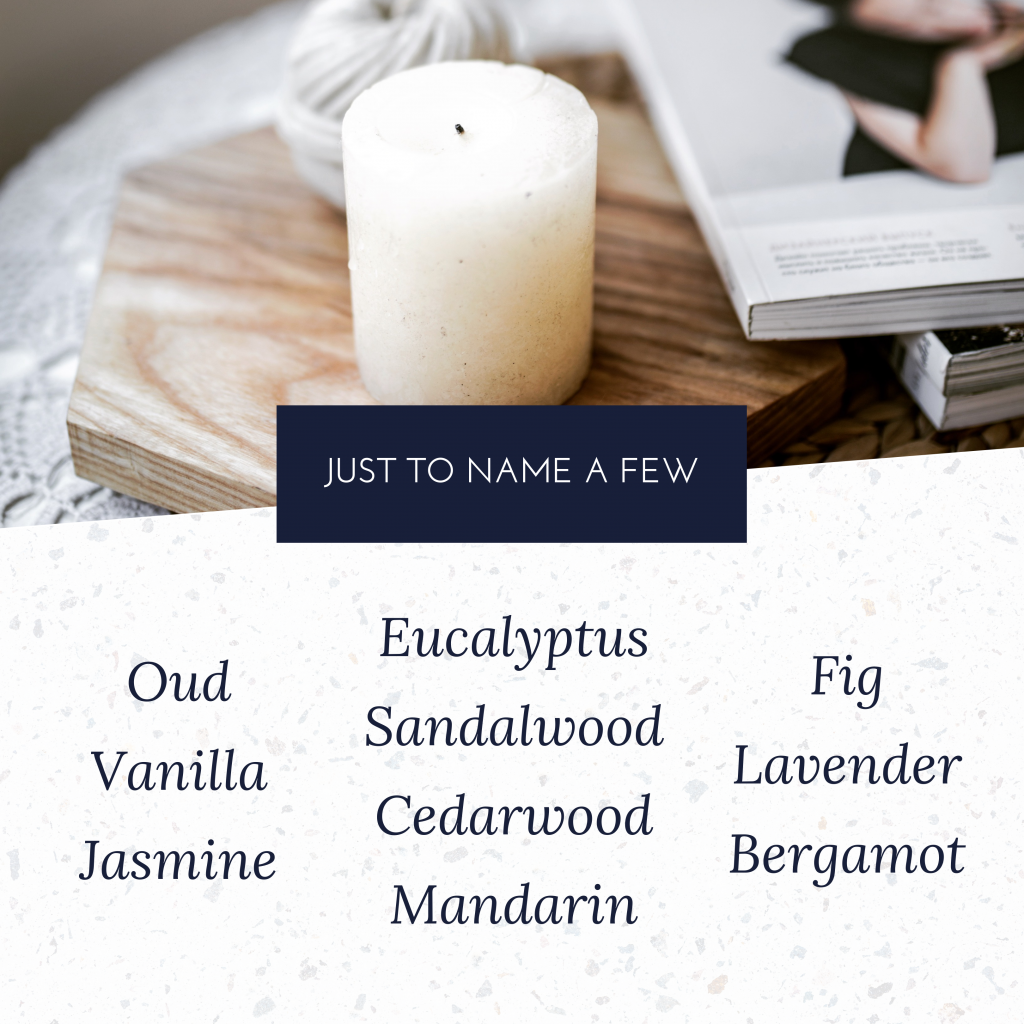 La Jolie Muse's Night Jasmine & Lavender & Eucalyptus candle checks all the "relaxation" boxes with Jasmine, Lavender and Eucalyptus providing the perfect aroma to de-stress and soothe.
Some scents give nods of woodiness helping to bring the outdoors in. Cedarwood and Sandalwood are two of our favorites providing fresh, crisp fragrances that seem to immediately freshen the air that surrounds us. With the proper mix of other top and bottom notes, a wood-centric candle can truly transform a space.
The Copal Fantome candle from Boy Smells blends notes of cedarwood with leather, vanilla bean and charred glove for the perfect scented centerpiece for your next gathering.
If you appreciate a bit of freshness and brightened energy – we've got you covered! Joya Studio's Composition No. 1 candle blends top notes like sparkling citrus, Italian Mandarin, Valencia orange and quince with rich florals, heliotrope petals, and a hint of tonka bean for the most eloquent scent. Do you have a large space that needs to be scented? Look no further. This candle has a strong, but not overpowering, scent that travels through the air with the ability to enfold multiple rooms.
The list goes on with these candles that just add to even more of a luxe feel to the space. You might even want to include one (or two) on your holiday wish list!
 What is your top scent or favorite candle? We want to know in the comments below!