There's no material quite as dramatic and emotive as marble. Its varying forms, movement, colors, and veins can serve as the star of a design or as the most impactful supporting character. While there is no doubting the beauty of marble, there has been much misconstrued and misunderstood about this natural stone. Which is why we are consulting one of our go-to subject matter experts, Jason Bandy of Stone Boutique. 
Jason Bandy is an advocate and educator of marble and a trusted partner and collaborator of our Beyond Interior Design network of professionals. There is a lot of conflicting information in the marketplace but Jason's wealth of knowledge has been garnered from his invaluable experience within the industry and from the guidance of The Marble Institute of America (MIA). 
Together, we are shedding light on one of the most enigmatic materials in interior design and sharing expert-backed guidance to some frequently asked questions. 
What is marble? 
Marble, geologically speaking, is defined as a metamorphic rock that has been subjected to intense heat or pressure while forming, that can take a polish and be used architecturally or ornamentally. Marbles come in a wide range of colors which are largely impacted by its geographic location, the climate and natural elements. 
This natural stone has been quarried for thousands of years and used as a building product that has evolved into more highly technical uses. Today we see marble used as counter surfaces, wall surfaces, furniture pieces, and decorative pieces. There's also been an increase of bold, luxury uses of the material, such as carved stone tubs, marble slab shower walls and slab flooring, to name a few. 
Why choose marble?
Marble is a great choice to bring a level of luxury, depth, and feeling to a space. It serves as a surefire way to bring a one-of-a-kind, timeless, organic element to any environment. Contrary to common belief, marble is actually one of the most easily obtained materials on the market. But each slab is unique and delivers a sense of sophistication unlike any other material. 
Is it high maintenance? 
In general, the best way to maintain a marble surface is to ensure that they are properly sealed by your fabrication and installation expert. As the end user, it's best to keep it simple for real-life maintenance. All you need is a mild soap and water solution, along with a soft cloth to clean and maintain your surface.
In fact, many marble owners make the mistake of using other household products that have agents in them that can react with a natural stone and create damage to them. Remember to keep it simple. It's important to note that the marble finish may also determine the maintenance.  For example, a honed surface, which is a matte finish, may make etching less visible from its duller appearance. Conversely, a polished surface may reveal dull etch spots even more. 
Is marble delicate? 
The simple answer is no. Marble is much more durable than people realize. For centuries, houses have been constructed from it and have weathered the test of time and the elements.  In terms of staining, it's typically mitigated with the continually advancing technology in sealants. A sealed stone should not immediately stain. So if you do have an accident, If you clean up fairly quickly, you won't even be able to notice.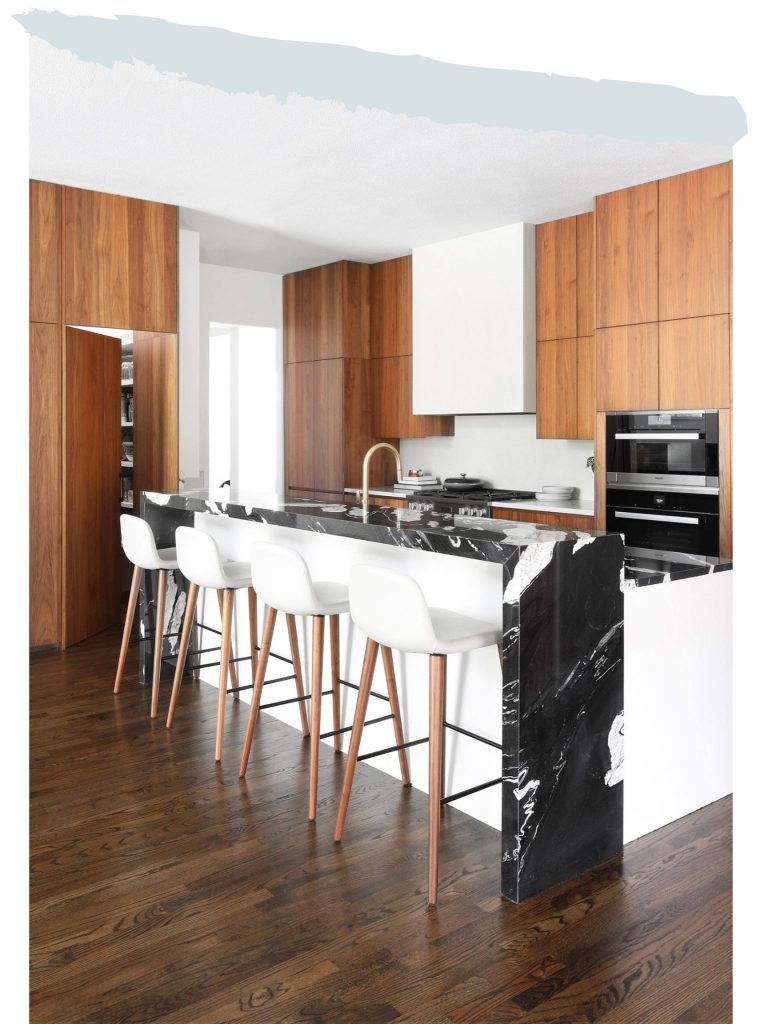 Is it expensive? 
Marbles come in  a wide whole range of options and that means a wide range of pricing as well.  Marbles can be available in reasonable prices, even less than a man made quartz or natural granite. You shouldn't ever write off marble because of your budget. 
Make sure you have an expert like our friend Jason at Stone Boutique because here is something for everyone at every budget.
Are there any spaces where it may not be fitting? 
The only place we recommend thinking twice about integrating marble is outdoors. Solely due to the fact that the material will be exposed to the elements and then maintenance is virtually impossible. Outside you can't ensure marble stays pristine, nor will it age and achieve the patina of life. Instead the sun can fade the slabs, similarly to any other natural stone exposed to those same elements. .
I've decided I want marble in my design, now what? 
Once you know you'd like to source a natural stone, it is critical to connect with a trusted supplier. Someone who deeply understands the material, understands your needs and lifestyle and can help you make an informed decision. What's more? Always ask for samples! When you're nearing the finish line of identifying your forever marble, ask for a sample so that you can take it home and use it in a way that honestly represents your lifestyle.