This holiday season we're showing you how to capture the spirit with a twist of modern style and festive design. We're all for tradition, but leave behind the stuffy decor of yesteryear and jump into the bright festivities of now. With nods to mid century modern glam and classic pieces upgraded with luxurious textures, our modern take on festive design is sure to inspire. We know this time of year, likely looks different for many, but we hope you'll be surrounded by loved ones and joyful embellishments. Happy Holidays!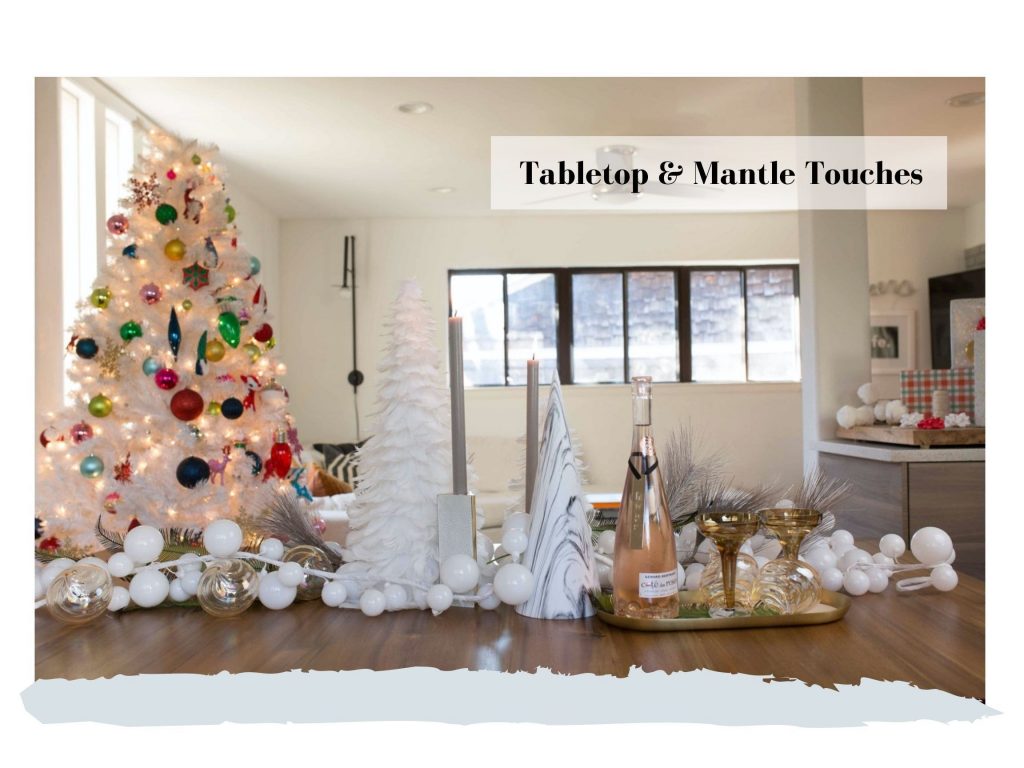 Mantle & Tabletop Touches For Festive Design
When it comes to tabletop holiday decor, kitchy, glossy figurines are out and sleek, sculptural pieces are in. Continue to shop some of our favorite showstoppers for tabletops and mantles.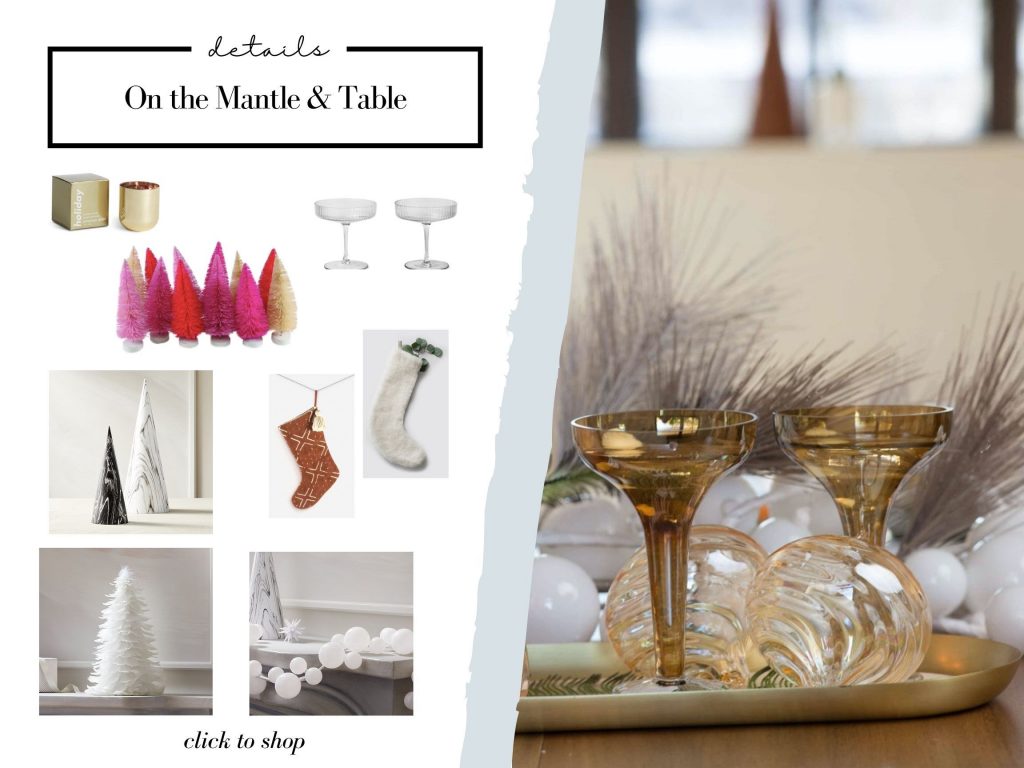 Style On and Under the Tree
Feel free to keep those classic red and white ornaments on the tree but balance the old with vibrant pinks, blues, bright greens and lots of glimmer. The same goes for under the pine (white pine for added charm) with gifts wrapped in bold, shimmery patterns to spark excitement from even the "Scrooge" of the family.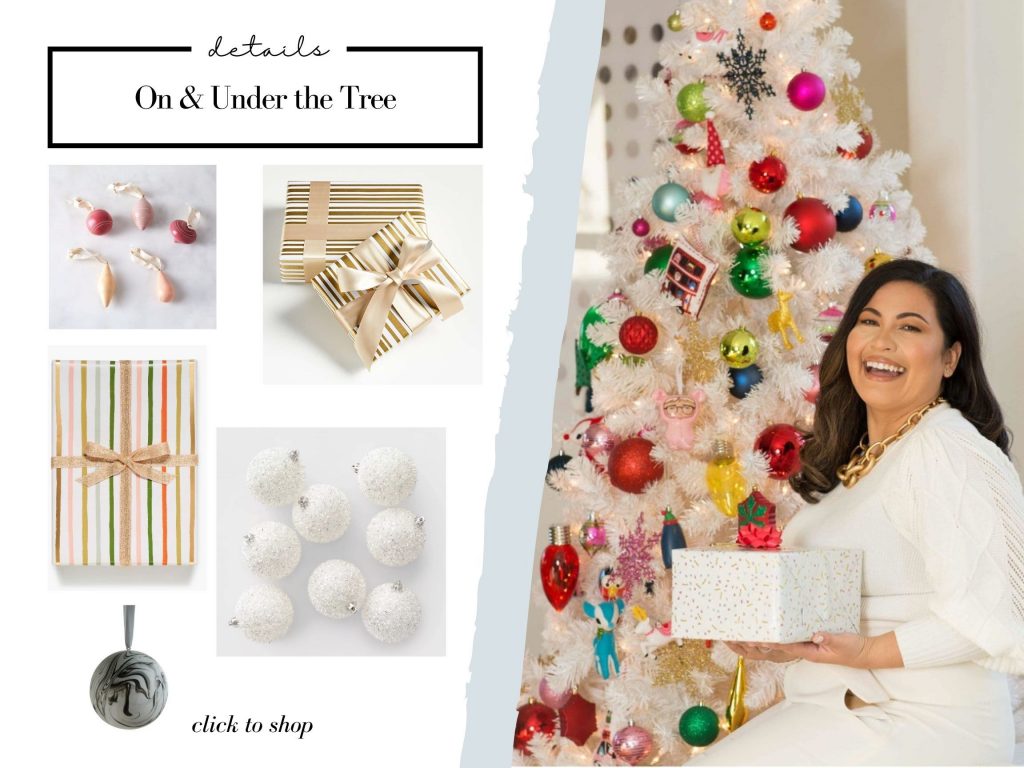 Upgraded Door Dressings for Festive Design Outdoors
While we love the scent of fresh ping during this season, we're upgrading the typical Christmas inspired wreaths for neutral, organic textures and lots of glitter. We love our head designer Juliana's unexpected creation, combining a splash of quintessential Christmas pine and sparkle with these beautiful, natural feathered wreaths.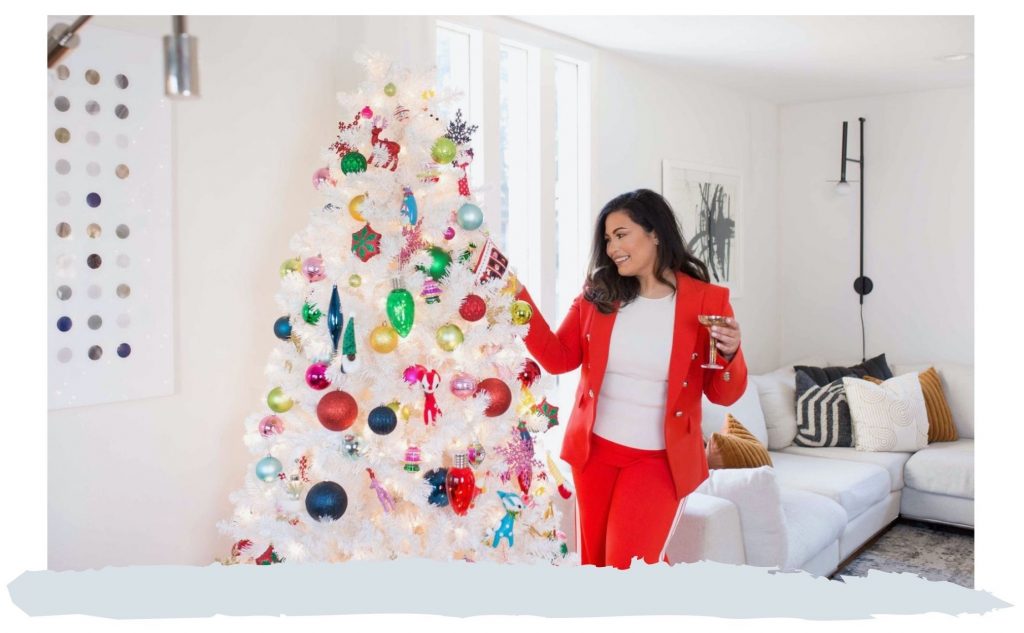 Modern Hanukkah and Festive Design
For our readers celebrating Hanukkah this season, there's never been a better time to explore modernized dressings and decor. Menoras with a luxe refresh and winter-inspired accessories in rich shades of blue, there's something for everyone's 2020 holiday.