In the world of interior design, there are luxury brands that we all have seen and used. And then there are brands that define luxury. Enter, Henge. The Italian brand has defined ultra-modern design for a decade allowing it to set the bar in an industry that it already leads. Its vast collaboration with interior designers and architects has created a network that represents the brand in over 70 countries. All of this takes us back to 2011 where Henge started its journey to become the brand that defines luxury.
With its journey starting in Italy in 2011, it only took two short years for Henge to expand into the international market with their first U.S. store. That expansion quickly led to their first U.S. store in Miami, a hub for international interior design. 2016 marked the opening of Henge Showroom in the unconventional Via della Spiga 7, Milan and their first international project, Casa Clara in Miami (shown above). The ultra-modern waterfront property boasts every amenity you can imagine and is fully furnished with Henge products, allowing the modern, comfortable interior to match the equally modern, geometric exterior. The next few years were marked with great collaborations with Yabu Pushelberg, Maarten Baas, Stephen Tierney and Ugo Cacciatori which kicked off their impressive list of designer partners who they have collaborated with. Now in 2022, The Henge Factory opened along with another showroom in Milan.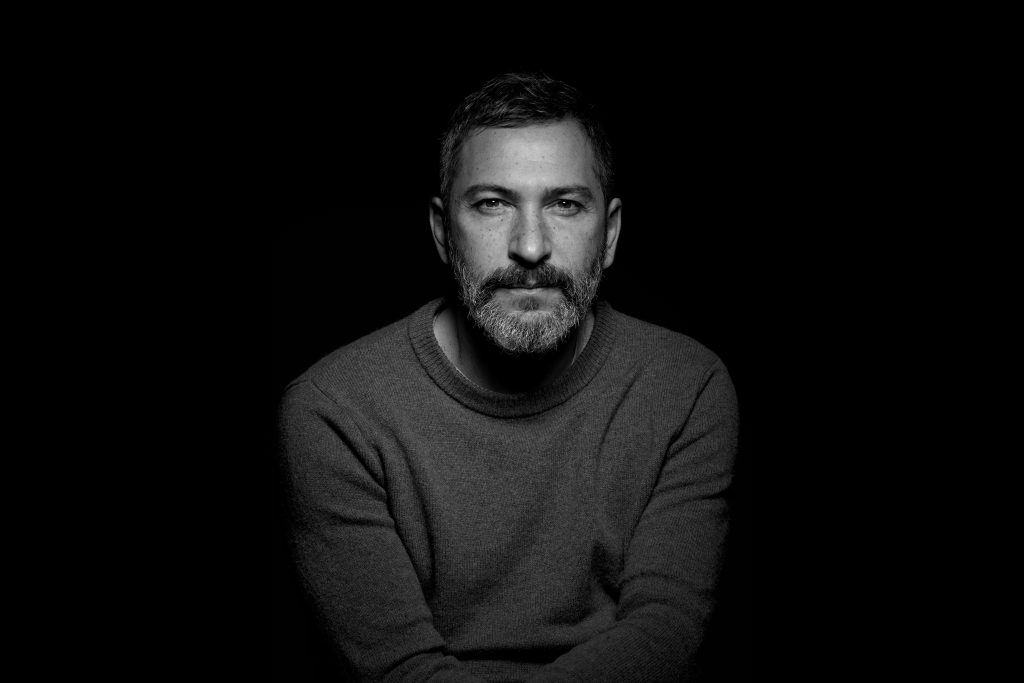 Along with their impressive roster of products (which we'll get into in second), their list of designers that they have worked with is just as robust. In 2018, Henge saw a rise in their designer collaborations marking projects with designers like Ugo Cacciatori (shown above) and Yabu Pushelberg. Ugo, born in the Alps of Carrara, belongs to a family dynasty of quarry owners and artists. He attended the University of Florence to study Architecture and then moved to London to work in the fashion industry. His repertoire now includes consultancy Valentino, Giambattista Valli, Romeo Gigli, Marni and Fendi, among others.
The duo making Yabu Pushelberg is just as impressive. They founded their studio in 1980 with a focus on interior design. Since then, they have expanded into other practices all contributing to their vast list of honors. They were appointed Officers of the Order of Canada, inducted into the Interior Design Hall of Fame, and named among the world's most influential design studios by publications like Wallpaper*, Elle Decor, Hospitality Design, and the Business of Fashion.
In 2022, Henge continues to grow their partnership list with additional projects spanning the globe.
With a stellar list of partners, projects under their belt and stunning showrooms across the world, the product line at Henge must live up to the standard that the company upholds. It definitely does. In the 10 years of Henge's existence, their product line has grown from 4 to 130 showcasing items such as tables, seating, accessories, lighting, and kitchen layouts. The craftsmanship is truly world class using materials like stone, metal, leather and woods to create design defying pieces that transform a room. The multi-functional pieces are utilitarian and art pieces in their own right. At the heart of the company, Henge is a research laboratory where creativity is at the center of their work. In 2019, Henge was the winner of the Wallpaper* Design Award with their Be Mine Coffee Table (featured below) catapulting the brand into the eyes of worldly designers and architects alike.
Are you absolutely obsessed with Henge like we are? We are excited to check our their latest collection soon. What is one of your favorite pieces from their recent collections?