We often hear clients talk about their desire to transform their outdoor spaces into luxurious retreats. As a Texas-based interior design firm, we have spent many years designing beautiful and functional outdoor living spaces, year-round. A luxury outdoor patio is one of the most valuable additions you can make to your home. Not only does it add value to your property, but it also provides a space where you can relax, entertain, and enjoy this Texas weather 10 months out of the year. Now that spring has officially started, let us tell you all of the reasons why you need a luxury patio and a few quick tips on how to get started.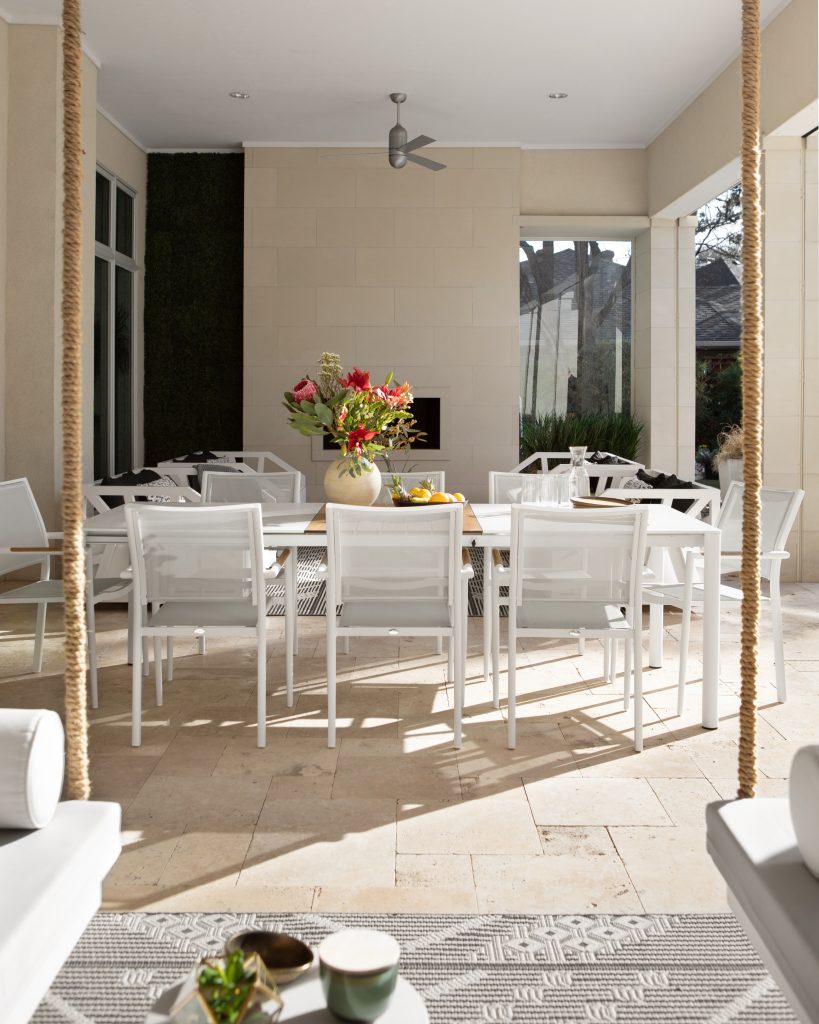 Increases Property Value
One of the most significant benefits of having a luxury outdoor patio is that it increases the value of your property. By adding a well-designed outdoor space, you're creating an extension of your living area. This means that potential buyers will see the space as an added bonus and may be willing to pay more for your property. According to Homes & Garden, "… a nicely landscaped garden that is low maintenance can add up to 10% to your home's value." Imagine what a full patio can do to your property value.
Expands Your Living Space
Another significant benefit of a luxury outdoor patio is that it expands your living space. By creating an outdoor area that's comfortable and inviting, you're essentially adding another room to your home. This space can be used for anything from relaxing and reading a book to entertaining guests and hosting barbecues. Increasing the "usable or livable" space in a home is key when determining the functionality a home can offer.
Provides Health Benefits
Believe it or not, spending time outdoors has been shown to have health benefits. By creating an outdoor space that's an extension of your home, you're more likely to use it more and spend more time outside. This can lead to an increase in vitamin D, which is essential for healthy bones and teeth. It can also lead to a decrease in stress and an improvement on your mental health, as spending time in nature has been shown to have a calming effect on the mind and body.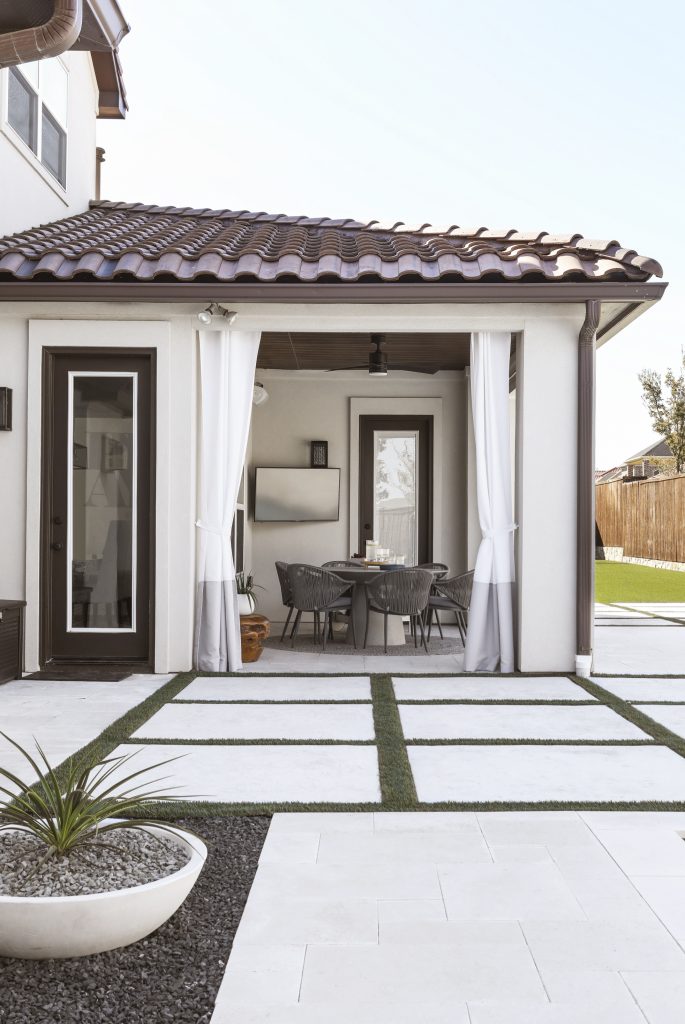 Now that we have covered the benefits of having a luxury outdoor patio, let's talk about how to create one. Here are some tips to get you started:
Give Beyond Interior Design a call! No, seriously. We can help make the process enjoyable and seamless which is great for you and give you a spacious and luxe outdoor patio.
We'll think about your lifestyle: We'll consider how you plan to use your outdoor space. Do you want to use it for entertaining, relaxing, or both?
We'll help you choose the right furniture: You need furniture that's comfortable and durable. We'll consider materials that can withstand the elements, such as teak or wrought iron.
We'll incorporate plants and flowers to add color and texture to your space. Perhaps consider adding a water feature, such as a fountain or a small pond, to add ambiance.
We'll add lighting to your outdoor space to create a warm and inviting atmosphere.
We'll consider the elements: We'll think about how the sun and wind will affect your outdoor space and consider adding umbrellas, a cover or shade sail to provide shade.
Now that we have convinced you that a luxury outdoor patio is a valuable and beneficial addition to any home, we can start creating while you sit back and relax. Warm weather is just starting in Texas so there is plenty of time to enjoy your soon-to-be alfresco space.