A favorite perk and practice to remaining ahead of the design curve is our bi-annual visit to the High Point market. Twice a year, we make moves to North Carolina to attend the largest furnishings trade show in the world, open to buyers, interior designers, architects, and others in the home furnishings industry, previewing the latest design creations. This is our happy place!
Coordinating these High Point Market visits together, our design team is continually refreshed, aligned, and efficient. There are very few things that invigorate our creative visions more than exploring the newest designs. However, it's also a crucial responsibility to remain on top of current and up-and-coming trends and innovations. While we survey the new, we have the opportunity to experience the furniture and accessories in-person, on behalf of our clients. In fact, about 90 percent of the products we view will not be available locally for clients to experience themselves, so it's especially critical that we explore the landscape and know our options.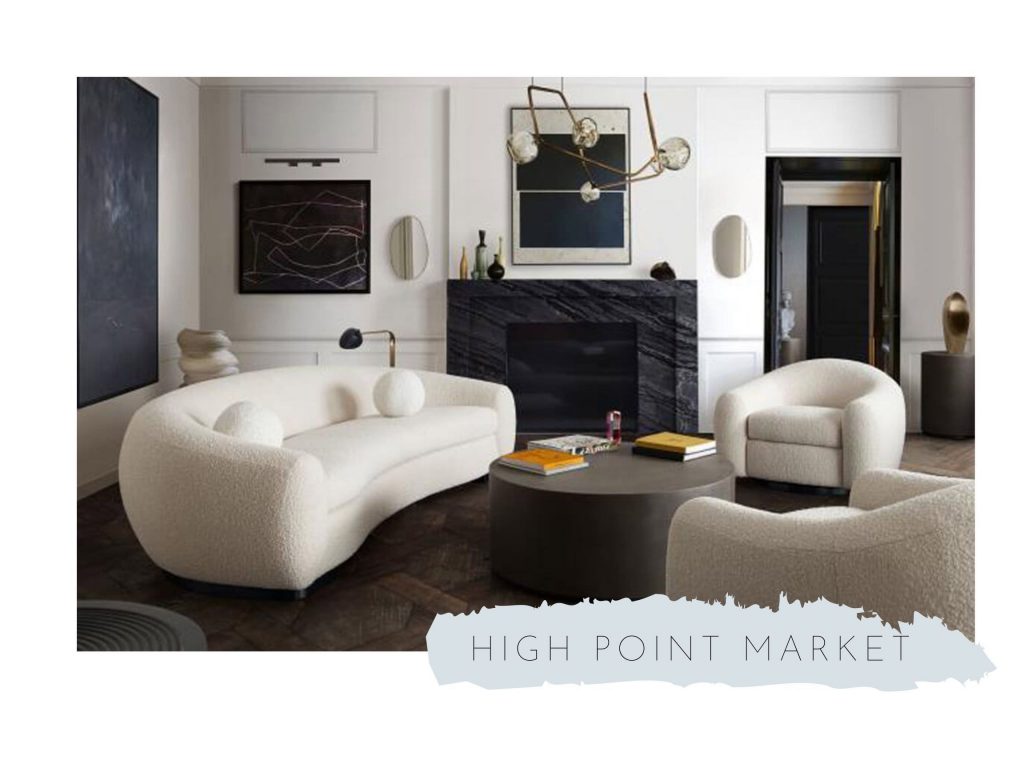 HIGH POINT MARKET
High Point's first furniture market was held in 1909. Presently, the market holds two major shows each year. These events have grown to welcome around 70,000-80,000 attendees from over 100 countries. This year was a bit different, prioritizing health and safety precautions and implementing procedures like social distancing, enhanced cleaning protocols, a 50 percent capacity standard, appointments, required face coverings, and monitoring staff health. 
While there were many changes to our visit to accommodate health and safety, the ingenuity and craft remained. This most recent visit brought a bounty of inspiration so we had to offer an inside look at the brightest trends and our particular favorite pieces spotted along the way. 
TRENDSPOTTING & BEYOND INTERIOR DESIGN'S FAVORITES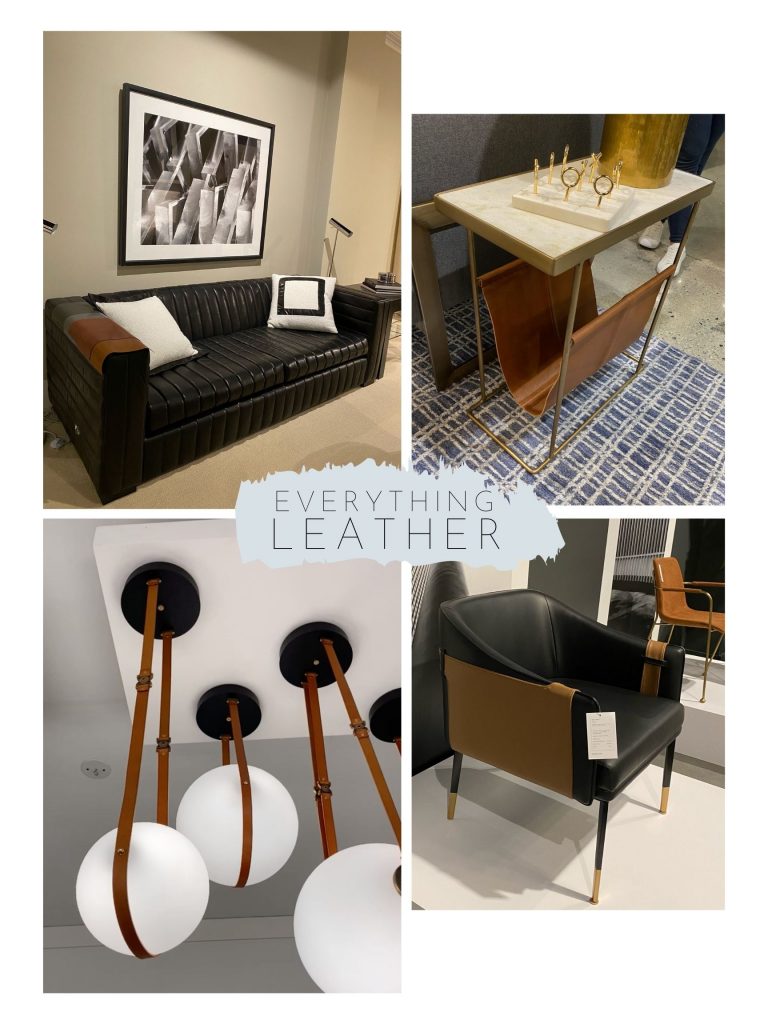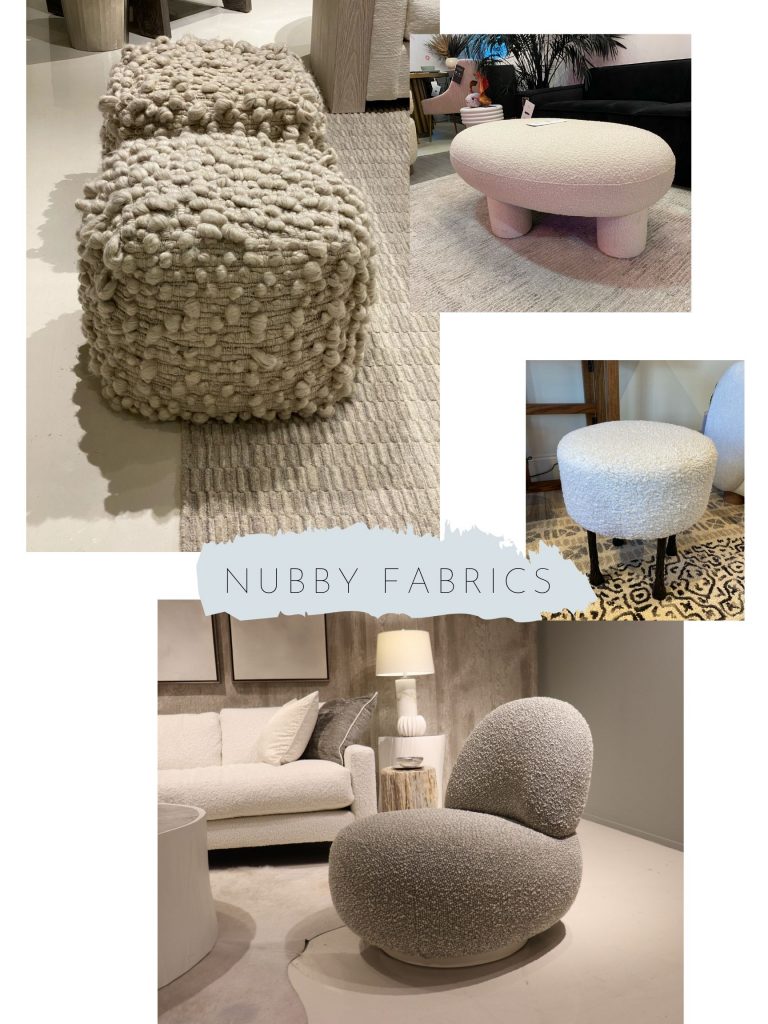 LEATHER MOMENTS & NUBBY FABRICS
Lighting, furniture, even vases, the presence of leather was everywhere and we loved it. Adding warm and texture to every space has never felt easier. There were also plenty of moments of textural fabrics on upholstered goods. Most often, these cozy, nubby fabrics appeared in neutral shades of whites and ivories. 
CURVES & ORGANIC SHAPES
From feminine silhouettes to chunky forms, curved furniture was another big find at High Points. Most notable were the curved sofas and chairs layered with ball-shaped pillows across these soft-edged pieces. Within the same theme, we noted several organic shaped pieces across coffee tables, mirrors, and other decorative objects. These irregular or asymmetrical items tend to have a curvy flow and can nearly always be found in nature.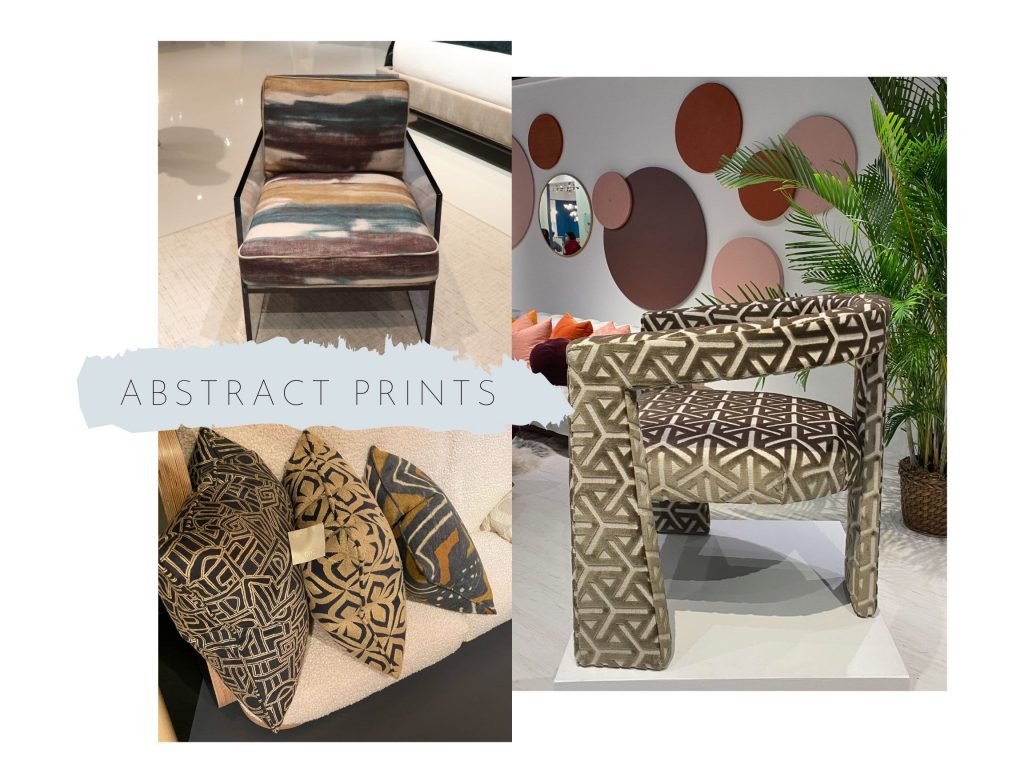 ABSTRACT PRINTS
We're seeing tribal art, hand-sketched works, and deconstructed figures. These abstract creations transcend the canvas and take space on several textiles like rugs, pillows, and furniture.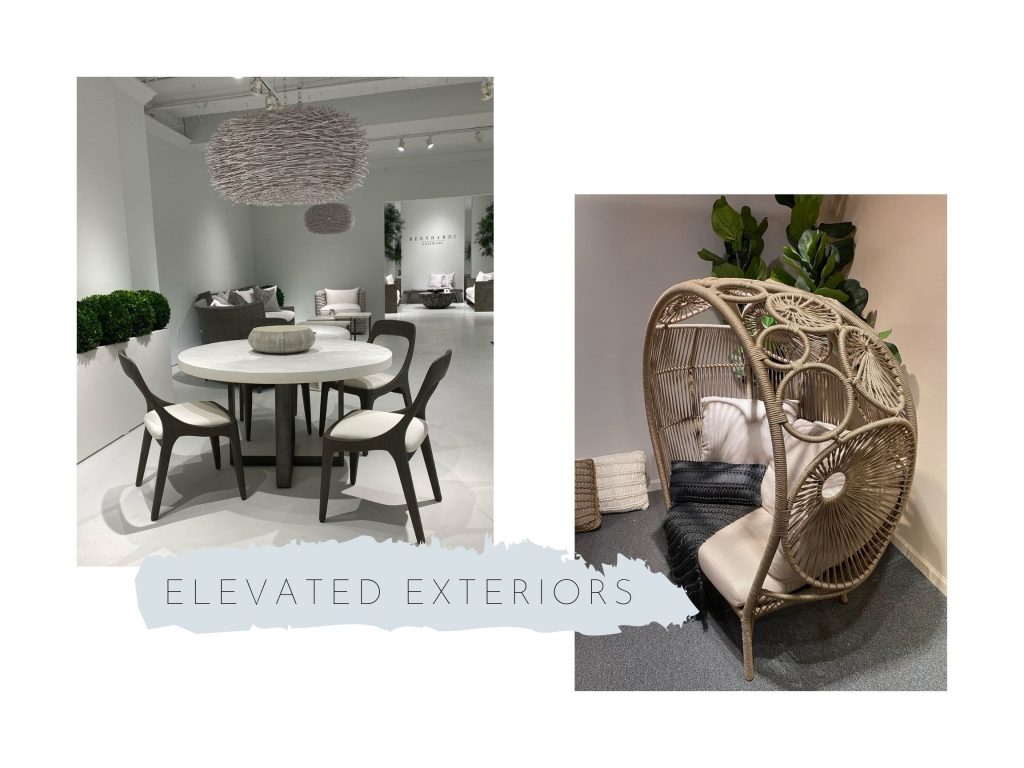 PRIORITIZING OUTDOOR LIVING
With major lifestyle changes this year, we saw a serious shift to enhanced outdoor living. Vendors have increased their outdoor offerings, boosting their collections and product quality and bringing these pieces front and center. We're especially excited about the new developments across weather rated, high-style furniture, bringing durability to even the soft-seating category!
OUR BEYOND ID TEAM FAVORITES AT HIGH POINT MARKET