Playgrounds aren't for just children anymore. These multi-functional jungle gyms have evolved into multi-faceted pieces of equipment that not only transform a space but also offer a multitude of activities that children and adults alike can enjoy. When you think of a playground, you probably think of a slide, monkey bars and maybe a seesaw. Now, envision a space with climbers, spinners, built-in trampolines and textural walls to help further activate your senses. This is no longer child's play. Welcome to the world of a modern playground.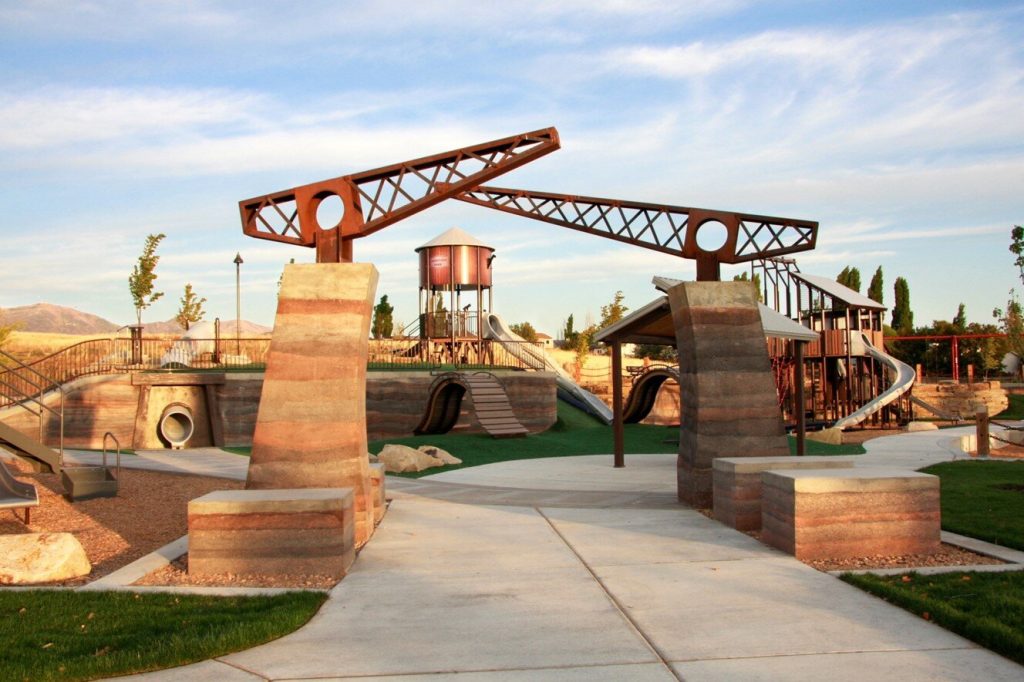 Textures
A modern playground is as much functional as it is aesthetically pleasing. With the latter, comes the use of textures to add some dimension and variation to the various equipment. The texture can come in the form of recycled rubber matter for the flooring or the use of different materials across the entire play system. Wooden climbing walls with plastic grips, coated steel climbers and leather swings could make up the surfaces of the playground helping modernize its often infantile appearance. The textured surfaces also increase the tactile sense that is so imperative to fully experience a playground as a whole.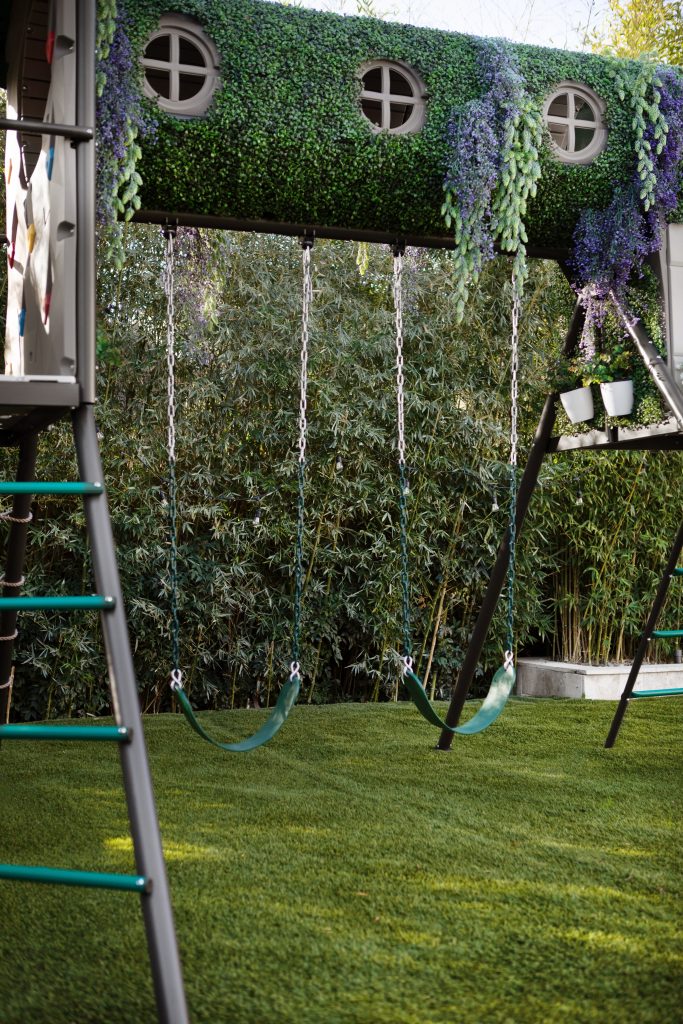 Colors
Out are the playgrounds with primary and secondary color hues and in are the neutral playgrounds in muted, monochromatic tones. These new design builds almost blend in with their surroundings allowing them to act as much as design elements as they do grounds for play. Whether they stand indoors in a playroom or outdoors in a modern backyard, the typical shades of rouge and yellow are being seen less and less. The modern look of these new play systems offers adults the opportunity to take advantage of their benefits without the playful palette. The more subdued shades introduce new materials to the category often reserved for wood and plastic. Coated steel, rubber and clay are now being used to help mold these new-age playgrounds giving a new life to an old concept that dates back to 1859. This new color aesthetic allows for the play system to complement its surroundings and not necessarily command the space.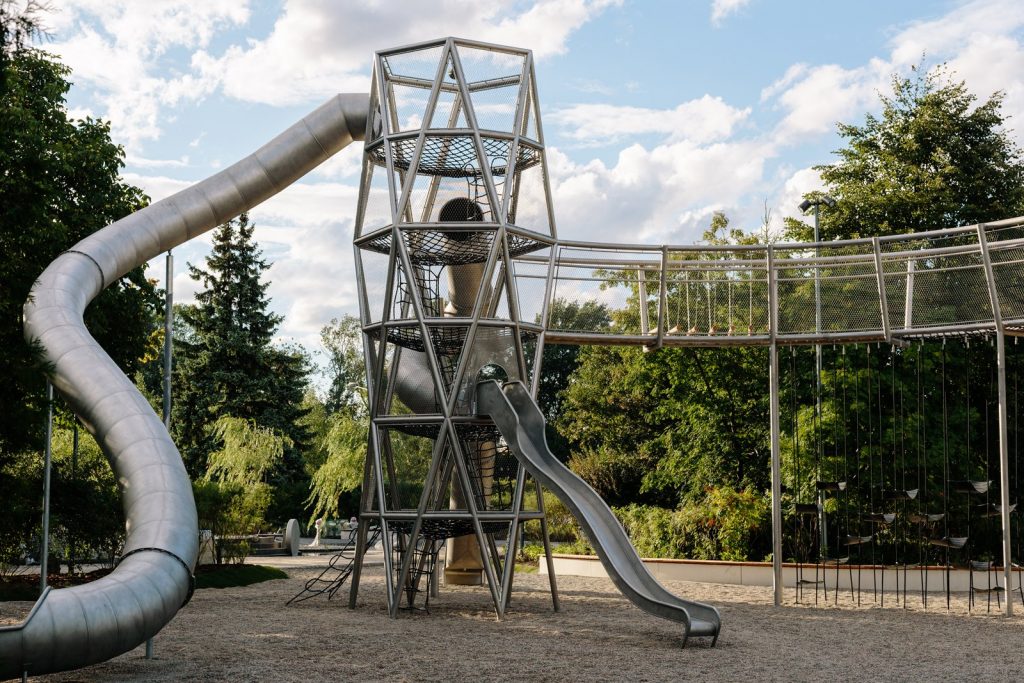 New Elements
Slides, monkey bars and seesaws are the typical elements in a playground. With play systems being modernized and a new generation of adults gaining interest, new elements are being introduced to help elevate the overall functionality and effectiveness of playgrounds. Built-in ground trampolines, calisthenic poles and climbing nets are now frequently installed, turning clusters of playful apparatuses into equipment that is rudimentary in overall design (referring more specifically to the poles and nets) but advanced in function. These new elements give the opportunity for its user to utilize and think of a playground as much more than the name it has boasted for over a century. It is now thought of as a modern fitness area where the mind and body can simultaneously be exercised.
Added Benefits
The main purpose of a typical playground is to increase overall activity. As playgrounds evolved, more elements were added that increased their functionality and provided additional activities, both mental and physical. Elements such as spring riders and climbers were added to maximize fun, safety, and accessibility. However, modern playgrounds now offer equipment that can help improve motor skills, sharpen coordination, increase strength, and promote critical thinking. These new traits attract an entirely different audience. Adults are seeing the benefits of these modern playgrounds and are utilizing them more than ever. Coupled with stunning views to relax the mind and you've got yourself a playful hit.
Speaking of playgrounds, National Geographic has compiled a list of the world's best playgrounds and you've got to take a peek at the list!
Which one was your favorite?