Remodels are a massive undertaking and undoubtedly filled with challenges and potential missteps. If you are still deciding if a remodel is the right next move for you, check out our recent blog to help you process that decision. There, we've answered some burning questions regarding the typical process, timing, budget, and why an industry expert like ourselves is frankly, crucial for a seamless experience. If you've already answered the question,  then it's likely time to dive into the preparation and planning process. Carry on to learn some major missteps when remodeling and learn how to best avoid these remodel landmines.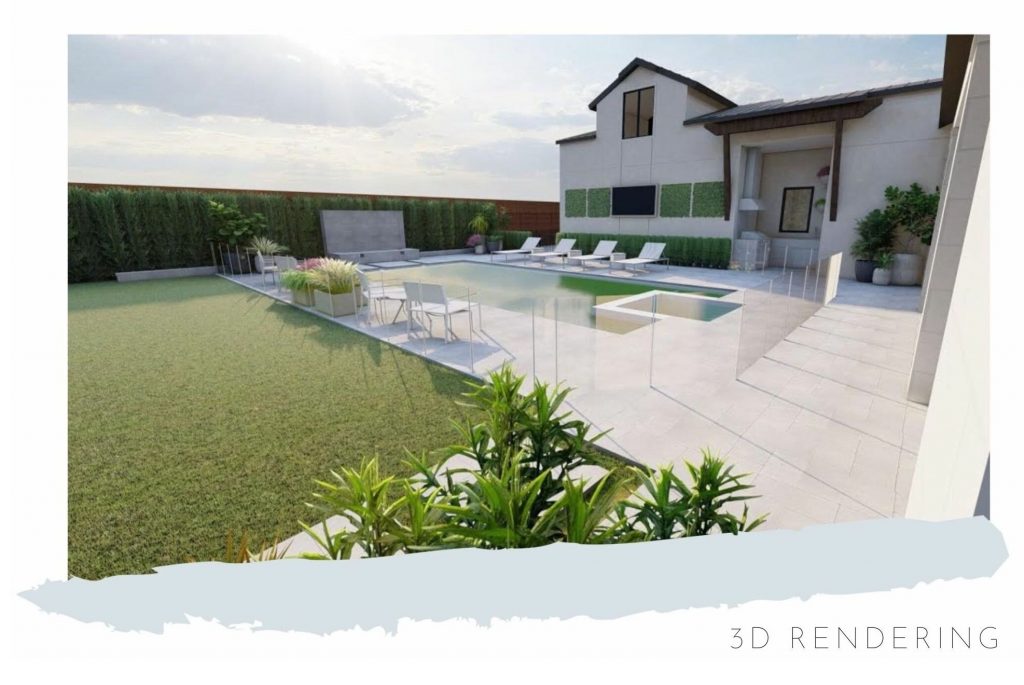 No Clear Design Plan for Remodels
Arguably the primary reason remodels get derailed is a lack of planning and preparation. It sounds so simple but so often shortcuts will be taken and overly confident teams will dive in, headfirst into a project before doing their due diligence and creating a clear plan. We're taking all specifics, meaning a locked-in project timeline, clear design plan, all materials are selected, and drawings drafted before anything else can move forward. 
After a consultation and finalized contracts with our team onboards our client and has an opportunity to understand their aspirational design aesthetic and wants. It's then that our trusted team and partners review the property, obtain measurements, capture before photos and finalize any other criteria deemed necessary to solidify the design. We then reveal the project design to the client with 3-D renderings, clear material selections, cost estimations, and a timeline. Once the plan is finalized and perfected, then we move forward to onsite project management!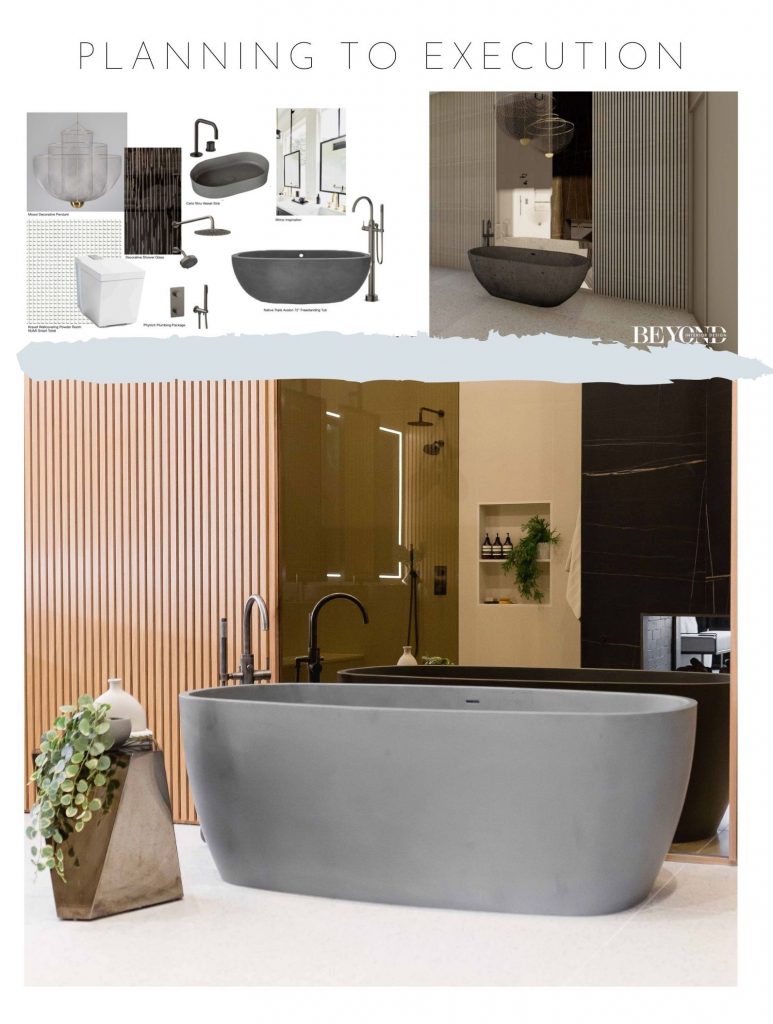 Late Materials
Due to the pandemic, several companies and vendors across the globe have experienced supply chain disruptions, which result in shipping delays, delayed deliveries, and ultimately delayed project timelines. Forecasting timing is difficult and one of the biggest mistakes made is not sourcing materials before the work begins. This will often result in delays or larger rushed orders that will accumulate order waste and extra unneeded materials.
At Beyond Interior Design, we are vigilant of the ever-changing stock status and estimated lead times that our long-time vendors provide for materials, furniture and decor. From the order date to the delivery date, the goal is to maintain realistic time frames for clients' remodels. We try to avoid shipping delays by sourcing unique items that have sufficient stock with ideal lead times but sometimes delays are unpredictable and will happen. If this is the case we are prepared with new item options that can seamlessly integrate into the existing design. If a client is willing to wait, we will likely offer a stand-in piece until the delayed item is delivered.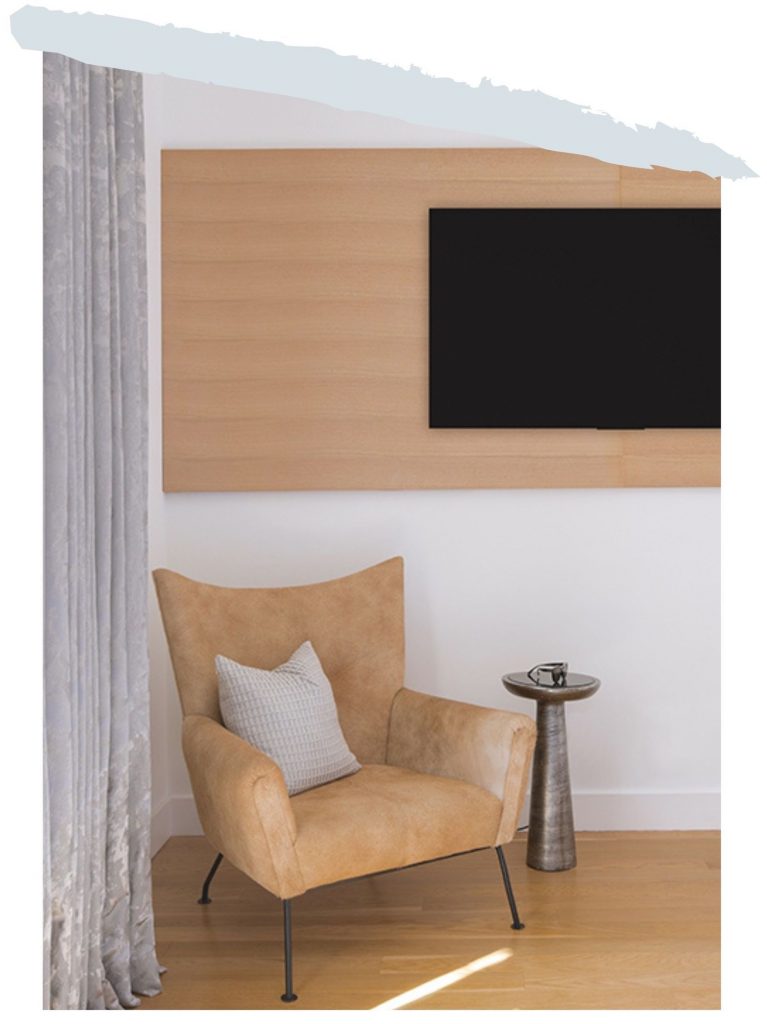 No Preparation for the Unknown Factors  
Forgetting to ingrate buffers and planning for the unknown or simply creating unrealistic timelines can really set you back in the remodeling process. The timeline will always be longer than expected and there is often an unknown obstacle that presents itself during a remodel project. This is why we recommend having a time and monetary buffer. A remodel's timing is dependent on the size of the project, but generally, a 10 percent cost cost-cushion will create budget security and ensure a safety net for potential unexpected expenses. Each project is different, however, given our years of experience, there is not much we haven't seen or aren't prepared to manage and navigate our clients through.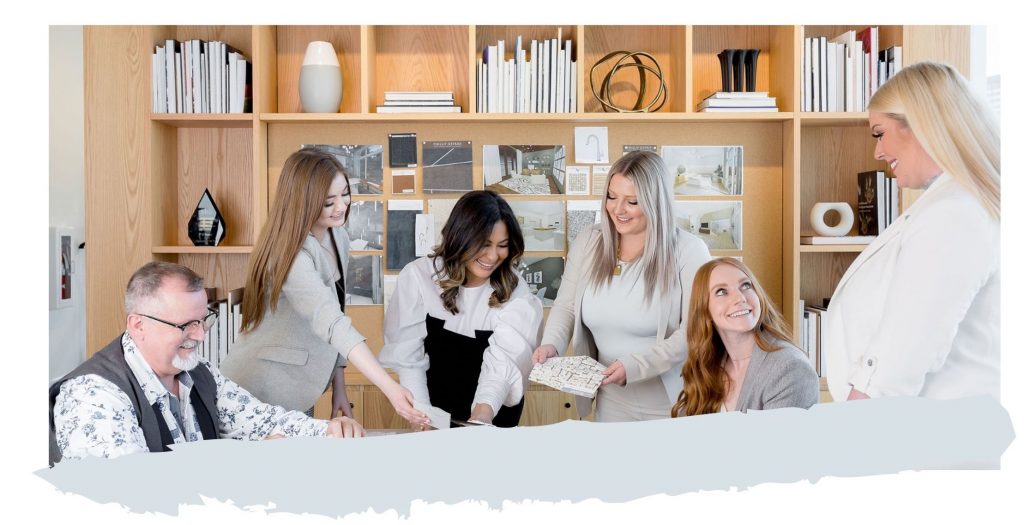 Not Hiring the Right Professionals for Remodels:
Project Manager & General Contractor
There's immense value in hiring the right design professional and general contract. Beyond the expertise and technical preparation that come from both professional teams, you want to ensure you bring on experts that you can trust. Leading professionals who can execute your vision, while also building value within the space. If this critical factor is missed, the results can have a lasting negative impact on the project's outcome and on your peace of mind as a client.
We've built trust with each of our clients, creating a sincere sense of security. Regardless of what happens throughout the process, they are in the best hands to lead them through it all, never stressing or straining. In fact, our team has a combined experience of nearly 50 years. When you hire us, we gain an expert project lead, a team with clear roles, in addition to our full network of trusted professionals and vendors, all to make for a successful process and finished product. 

Detours from Original Plan 
This may seem like an obvious point, but at some point in remodeling projects there will be doubts, project fatigue, and even urges to toss out the plan altogether, but do not do it! Unless you want an ever-extending timeline and budget, nothing good comes from winging a project. Stick to the original plan as much as possible. Even when the space looks terrible, do not freak out. Remind yourself that you have planned thoroughly since the start, things are going to look worse before they look better. But trust us, things will look better! If you can avoid that itch to change your mind, it will ultimately be a major benefit for your time, pocketbook, and the project's outcome! 
Our final bonus note is to beware of city permits. Make sure that there is timing and preparation integrated into your design plan to accommodate city permitting. Forgetting the proper permitting can create huge delays and even force you to rip out part of your already developed remodel. With a professional team, they will be well-versed, understand the typical timing necessary and likely have long-standing relationships with the city workers to make the process as smooth as possible. 
So often, our industry keeps a tight lip on all things surrounding processes and design insights, but we are here to share some of our know-how. Here's hoping these flags improve your efforts when tackling an exciting remodel project. And if you have any bigger, burning questions, we're just one click away!