Every year, since its declaration in 1987, the month of March is designated as Women's History Month by presidential proclamation. The entire month is dedicated to celebrating and observing the many accomplishments, contributions and discoveries of women in American history.
Many brands across various industries have proudly honored women in their respective fields for their groundbreaking work and achievements. The creative industry certainly delivered by honoring exceptional women in interior design. House Beautiful curated a list of 26 Influential Women in Design History Whose Names You Should Know. Their list boasted names like Jacqueline Kennedy, who founded the White House Historical Association in 1961, and featured design greats such as Florence Knoll, co-founder of Knoll, and Ray Eames (yes, as in the Eames Lounge Chair).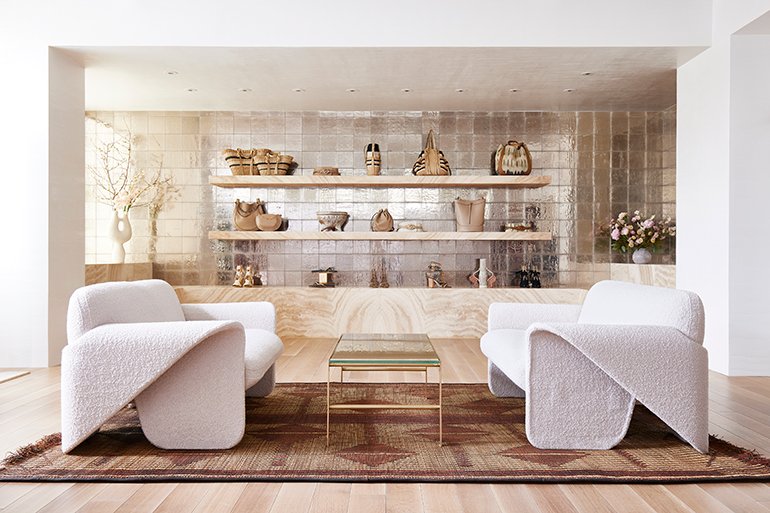 Interior Design has provided stellar coverage of women in the interior design and architecture space throughout the month. Their site currently features an article on Rafael de Cardenas' work for Ulla Johnson's New York Showroom (shown above). The 2,100 square foot space boasts exquisite design elements like screen doors in Filipino mahogany, hanging rails crafted from baroque Opera de Arte marble posts and gold leaf glass along the back wall.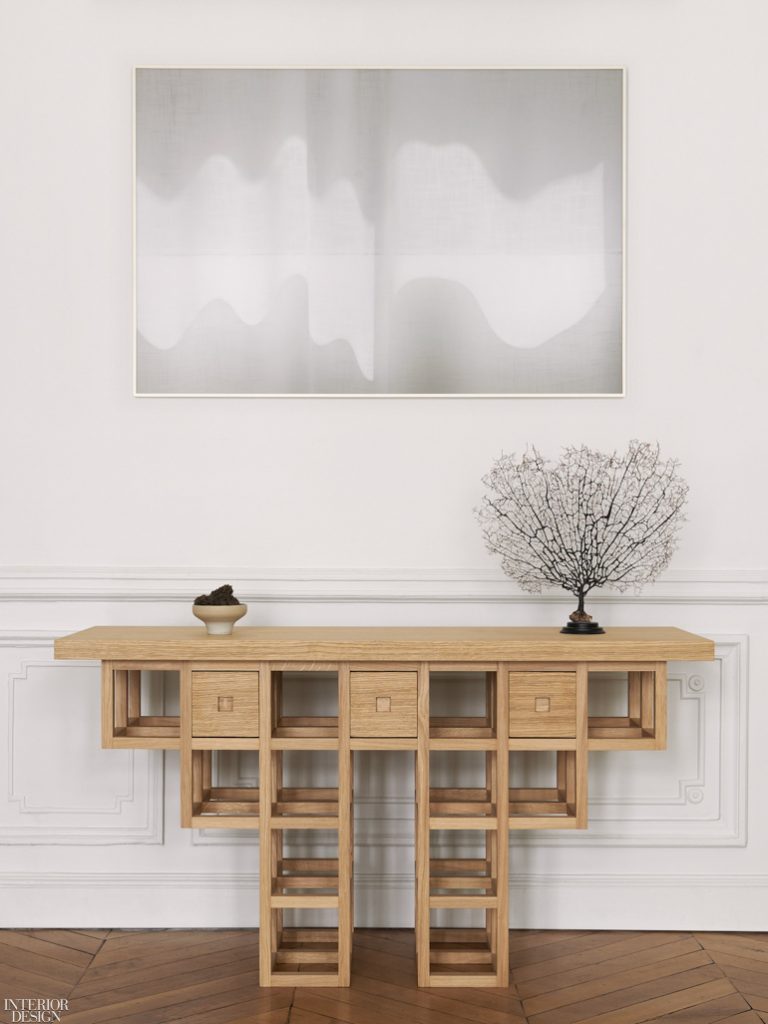 Another article currently on the site features 16 New Furnishing Products Designed by Women. The compiled list of design centric pieces features wood masterpieces, like this archival piece rendered in solid oak by Rena Dumas, founder of Rena Dumas Architecture Intérieure (shown above) and marble side tables by Susan Clark for Radnor. Outdoor carpets by Tres Outdoor by Nani Marquina and Elisa Padrón for Nanimarquina and Kelly Wearstler for her collaboration with Farrow & Ball round out the impressive list. The collection of low-VOC, water-based hues for this eco-friendly paint company is the first palette to be developed by an outside designer.
With March being such a pivotal month for women around the world, and as a woman-owned interior design firm, Beyond Interior Design wanted to continue honoring women and help pave the way for women in interior design. We are excited and honored to have launched the Women in Interior Design Scholarship to ignite the next generation of women to conquer and disrupt the interior design industry through the power of education.
The Women in Interior Design Scholarship is a one-time $2,500 scholarship that is intended for academic tuition costs. For eligibility criteria, application requirements and process, please visit beyondidonline.com/scholarships.
If you know of any ideal candidate(s) for this scholarship, make sure to share with them this great opportunity! Submissions close on March 31, 2022.