The remodeled primary bathroom and bedroom is everywhere at the moment, receiving some much-needed love, upgrades, and changes. With one space utilized for a multitude of tasks and rituals, it's understandable why this room deserves so much attention.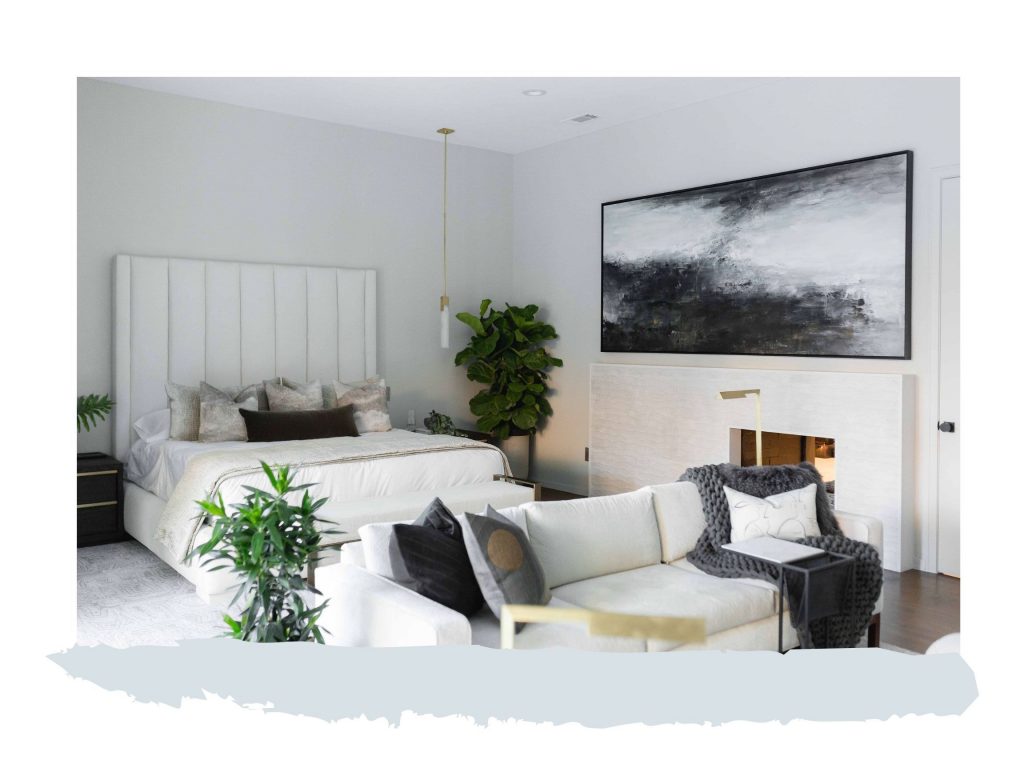 Why invest time and effort into a remodeled primary bathroom and bathroom? 
The bedroom is where you wake, prepare for the day, possibly where you work, exercise, relax, unwind, bathe, rest and rejuvenate yourself for the next day ahead. Whether it looks like enhancing the current features to perhaps starting from scratch, we're all for curating a bedroom environment fit especially for you and your particular needs. And while there's no formula to achieving this, there are a few primary bedroom features to which we're partial. This is why we're sharing a recent client project that delivers on some must-haves for a 2021 primary bedroom suite.

About our Plano remodel primary bathroom and bedroom masterpiece:
The warm, contemporary aesthetic of the Plano space exhibits our clients' undeniable sense of design and refinement (something our Beyond team always welcomes!). Even so, all of the good taste in the world and a well-crafted design plan can't dodge the unavoidable setbacks that come with any remodel. So often we share the beautiful finished product of our designs, yet achieving those designs takes a significant amount of work. And, with every project, some obstacles do arise. But that's why clients have the Beyond Interior Design team on their side. When faced with a setback, our team is equipped to swiftly smooth out the wrinkles and ensure we see the work to the finish line while never compromising the design's end result. (Read more about this in our Why hire an interior designer blog.)
When it comes to our clients receiving the design we crafted together, we won't let anything get in our way, and we're so pleased that, in the end, the result provided our clients with the luxurious space they desired and deserved. From the sanctuary bathroom to the spacious bedroom and sitting area, this is what 2021 primary bedrooms and bathrooms dreams are made of!
A Closer Look at the Details:
BATHROOM
There's no time for subtly today, this remodeled bathroom is a stunner! An imaginative play on shapes, you can see the repetition of rectangles throughout. Just take a glance at the tinted shower glass, elongated wood panels, tall fireplace, striking above-sink mirrors, wide window, and terrazzo-inspired floor tiles. Every element is intentional. Every element connects to one another through coordinated color, texture, and symmetry. It's exceedingly pleasing to the eye and soothing to the senses. Who wouldn't want to wake up every morning and start your day here?!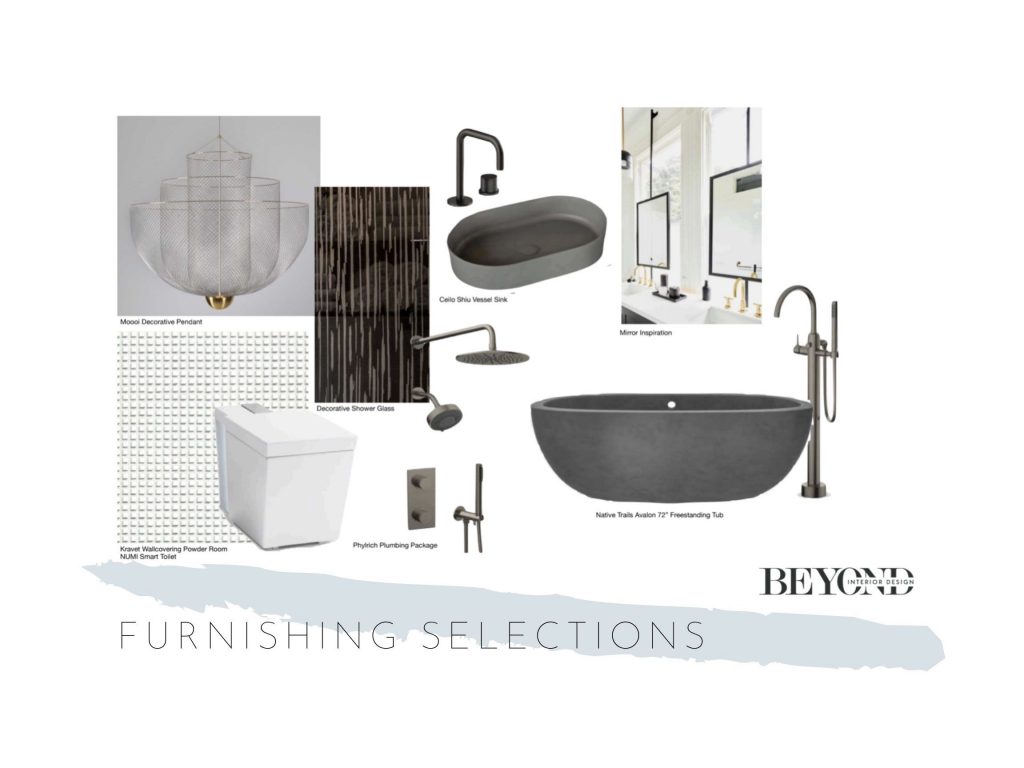 Connecting the bathroom to the bedroom is an eye-catching, double-sided fireplace covered in tile to enhance the bathroom designs while taking on a much broader shape and lighter facade for the bedroom's design. It's almost like a personalized yin and yang, taking from the range of pigments and creating something entirely different to stand against and collaborate with one another all at the same time.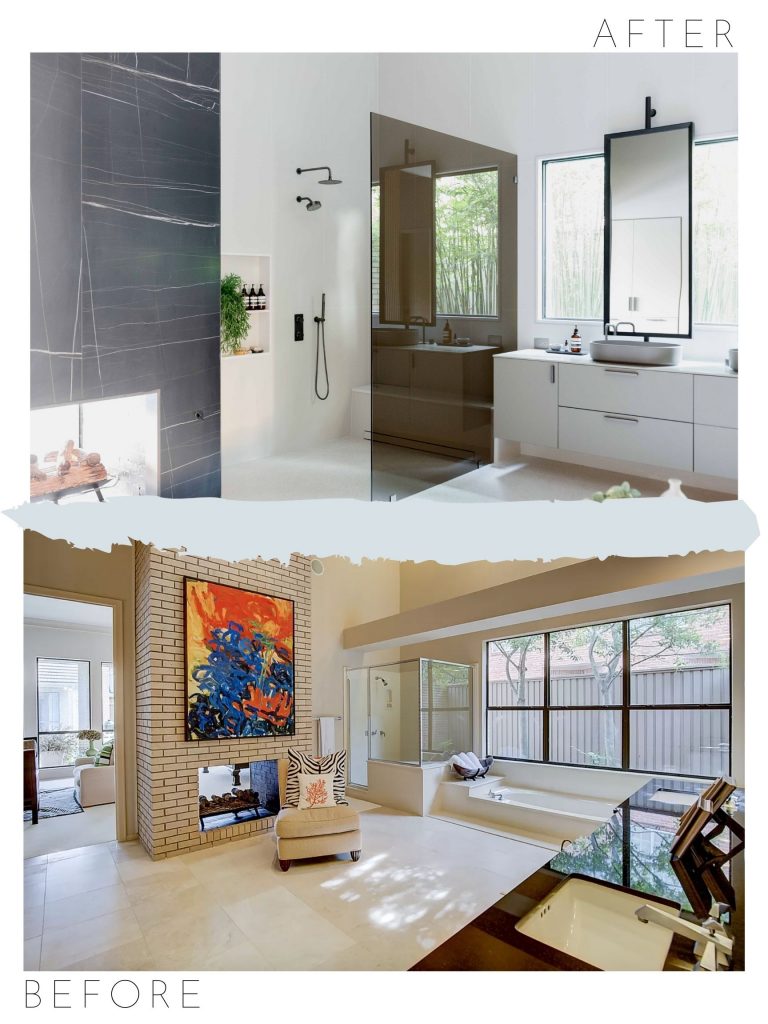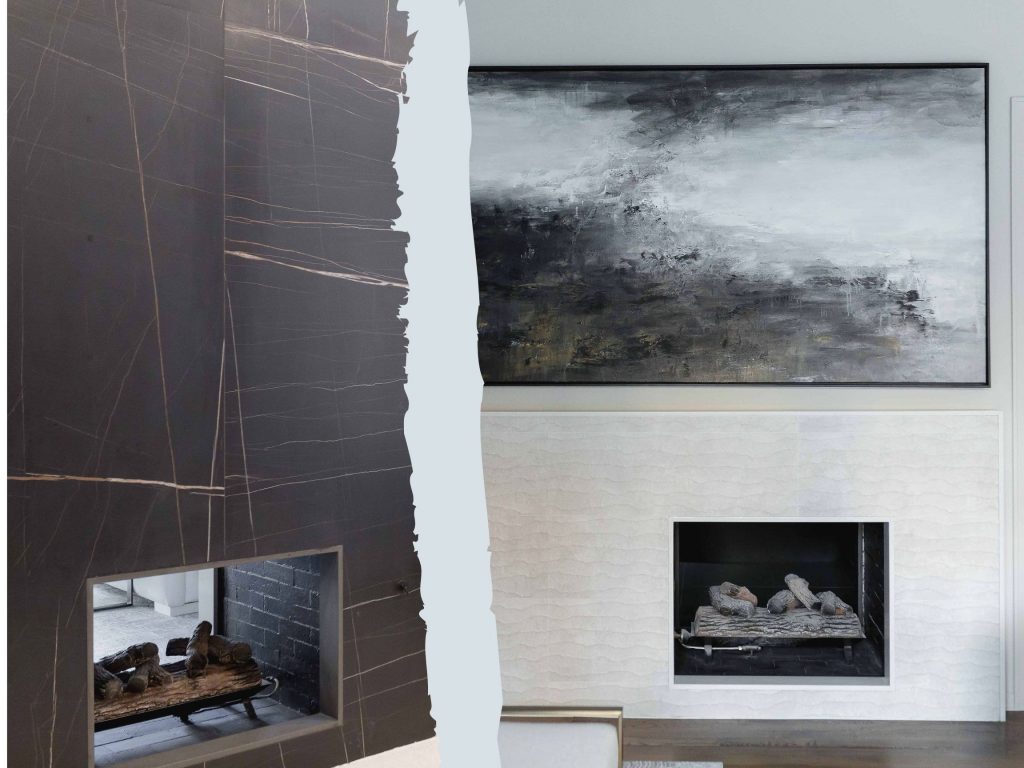 BEDROOM & SITTING AREA
This primary bedroom meets the mark for a handful of 2021 upgrades. With a spacious yet cozy sitting area, stylish built-ins with functional storage, and plenty of natural light and greenery to bring the outside in, this is the place to retire, wake up energized, and seize the day!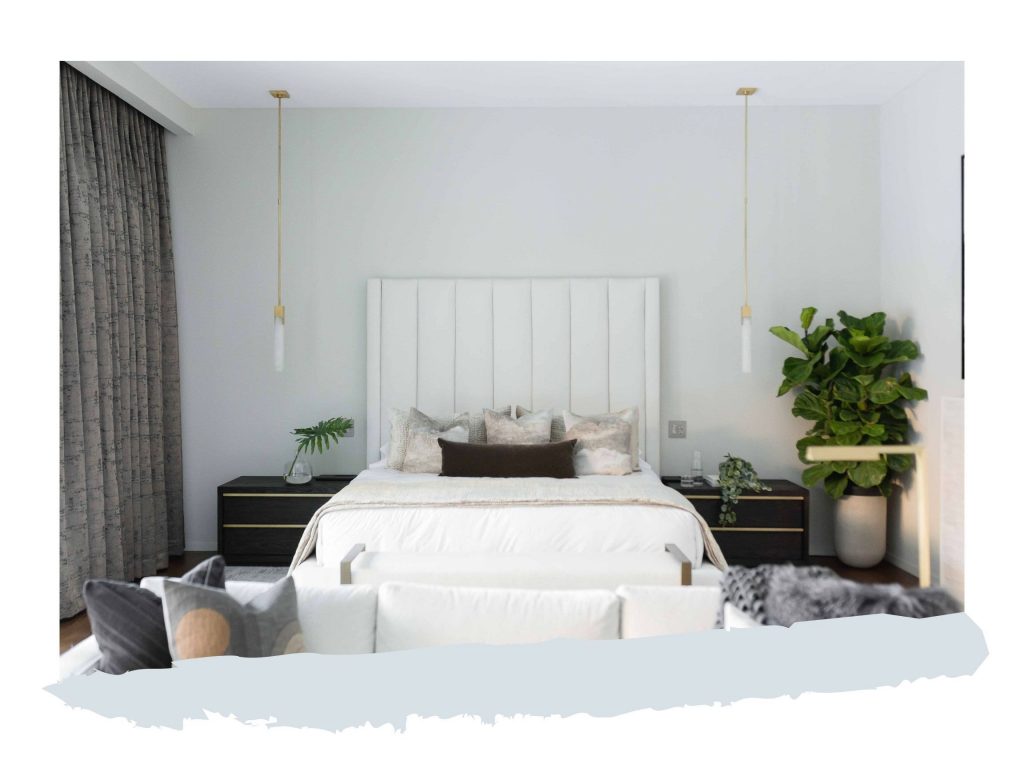 The room takes inspiration straight from the massive art above the fireplace, layering every surface in soft, neutral textures. You're immediately enveloped by a sea of cream and gray from the headboard, bedding, throws, rug, and fireplace. Which is why we particularly love the warm, wood built-in, breaking up the color scheme and forcing a double-take with that sepia-tinted mirrored backdrop. This bedroom exudes taste and a love for the modern finer things, embracing a sanctuary-like ambiance while steering clear of the dated and overly-ornate.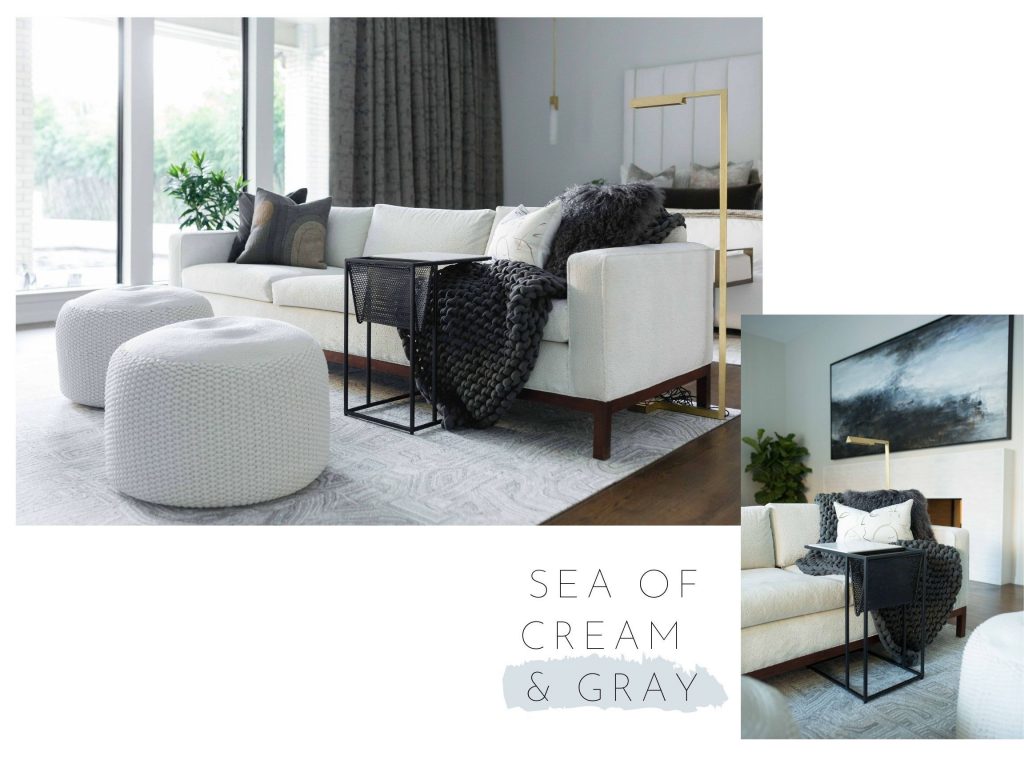 ---
Want to see more BEFORE + AFTER projects? Check out From mayhem to modern marvel and Traditional to modern design blogs!
---