Move over iPhone 13, there's a different kind of tech that has our Beyond team buzzing and we're pretty sure our favorite virtual reality (VR) design software renderings will have every prospective home remodeler drooling too. We've shared the in's and out's of our design process from our consultation to the final product but this latest enhancement to Phase Two: Research, Design, and Presentation, is taking our Beyond Interior Design presentations to new heights and quite literally, new dimensions. 
What Does the Design Presentation Look Like? 
After onboarding clients, Phase Two looks a little something like the design team obtaining measurements, capturing before photos, scheduling some of our exclusive vendors to review the project, and share rough cost and timeline estimates. It'd at this point that the fun begins, and our team can truly begin to design, building out floorplans, and developing renderings to represent the finished product. For years, the design presentation process of our industry could fall flat. While our creative teams have the vision, it's particularly challenging to translate that vision to clients, especially when rendering software and features lack accuracy and depth. But it's critical that we bring our designs to life because this is when our clients review our design and more importantly review the space that they're entrusting in us to transform.
What are the 3-D Renderings and Virtual Reality Design Experiences? 
This is where 3D renderings and yes, virtual reality software have become unexpendable in our project development and in the presentation to our clients. It may sound outrageous at first but we've curated our design process to go beyond the usual client experience and on presentation day it definitely shows. These technological advancements are serious assets to our firm and the efficiency and effectiveness of our designs. With these incredibly useful tools. there's never been a better time to be a designer nor a client look to redesign a space. 
Our firm is partial to the Lumion 3D Rendering Software. Using virtual reality, our clients are provided with architectural visualization and can actually virtually step through their designed home to capture the true essence of their to-be space. We understand that our clients rely on our firm and abilities to communicate this project, so we're pleased to offer this virtual reality service to better their experience and increase their ability to visualize their future home. And trust us, this feature is uncannily accurate and streamlines the design process even further as well!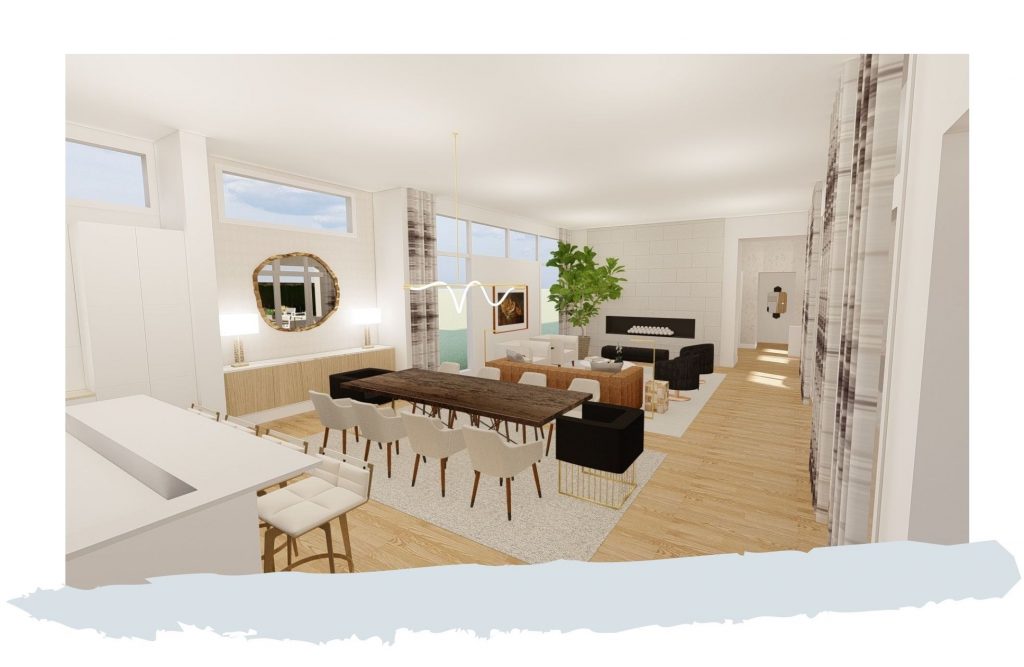 We're always keeping an eye on the horizon, reviewing the latest and greatest (and not so greatest) developments in our industry to better this experience for our clients and as designers. If you'd like to learn more about our virtual reality design presentation and our other services, start here and we'd be happy to share more.