The Metaverse is predicted to become the future of human interaction. So far, the work of game designers and illustrators has been the primary focus, but to seamlessly connect human experiences into these virtual environments requires the mind of a designer. It is inevitable that you will interact with the Metaverse at some point and in some fashion so we thought we'd give you an interior designer's perspective on creating environments in the Metaverse.
Similar to the physical world, design decisions in the Metaverse will dictate how people interact and transition into this vision of a new modern life. From entertainment, work and fitness, and even travel the functionality of these spaces will benefit greatly by using a designer's understanding of human-centric design.
Building environments through a holistic perspective is our expertise and in a virtual space that allows for exciting exploration without the constraints of the physical world, the focus should remain on how groups of people will interact within the Metaverse.
Though this concept sounds fairly new, it is something that we, as designers, are already familiar with. By shifting our perspective and viewing 3D models of spaces as final renders rather than steps in the design process, we can create elaborate spaces with sociability in mind.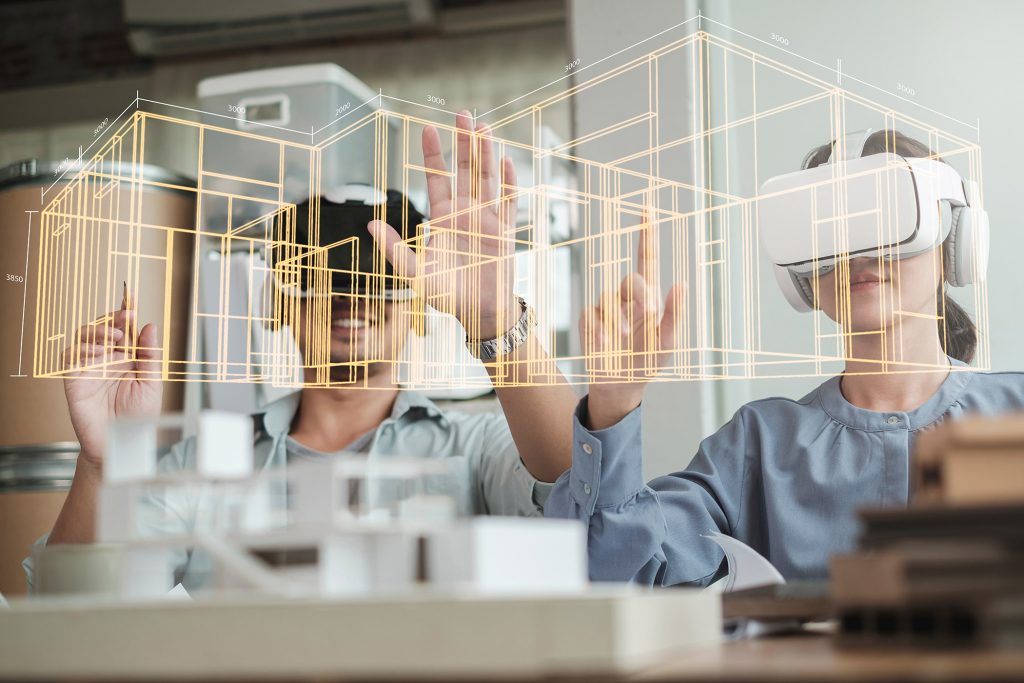 There is a great opportunity for designers to contribute to this new digital era and view ourselves as not only experts in the design industry, but as pioneers in the tech industry as well.
At Beyond Interior Design, we are thrilled to stand at the forefront of this emerging technology and lead the industry toward the innovative practices that transform human connection. We are already providing immersive experiences by integrating virtual reality into our client experience and allowing them to walk through to really understand how we aim to bring their visions to life.
So, with the new age of the Metaverse, there is one thing that's clear – the key to building digitally interactive environments is the design and our firm is prepared to take on the lead.
Want to learn a bit more about the Metaverse? Check out this article by Tech Target that not only breaks down what the Metaverse is, but also gives you some real world examples of how it is currently being used.