Fashion meets interior design. The interconnectedness of fashion and interior design has existed since long before our time. As one category progresses, developing a new artistic vision, it influences and drives the other category and vice versa. From color palettes and textiles to the art of self-expression, the relationship between the two is ever-evolving.

Fashion designer, Lizna Kabani, knew the industry was her calling from a young age, designing garments in her mind in the fifth grade. And while this passion led her to fashion school, it was not until she was home caring for her first child that she realized her dream to develop her own line. Now, a wife and mother of two, she is leading her own label, creating contemporary apparel while also gearing up to pursue her MBA this fall to continue building her business.
For those fluent in interior design or fashion, their eye for style can often help them navigate the sister world. So when Lizna, one of our favorite Dallas fashion designers asked BEYOND id to create a beautiful outdoor space we said yes, knowing this would be a stimulating, creative and collaborative experience for both sides.
And with that deep mutual love for design, this project was off to the races. Our BEYOND id team set out to create an elevated yet practical outdoor living and entertainment space that matched the interior finishes of the Kabani home. With comfortable, modern poolside seating, an a cabana-inspired, all fresco dining space, and an epic, tasteful playhouse for the little ones, we did just that. Browse the new digs below.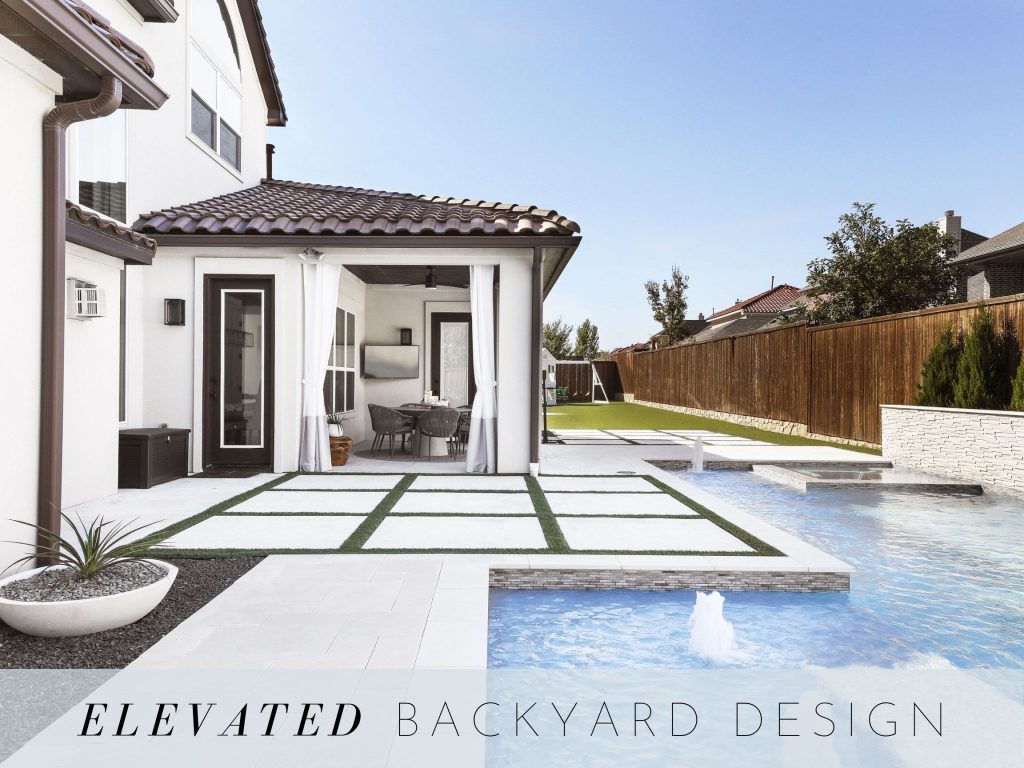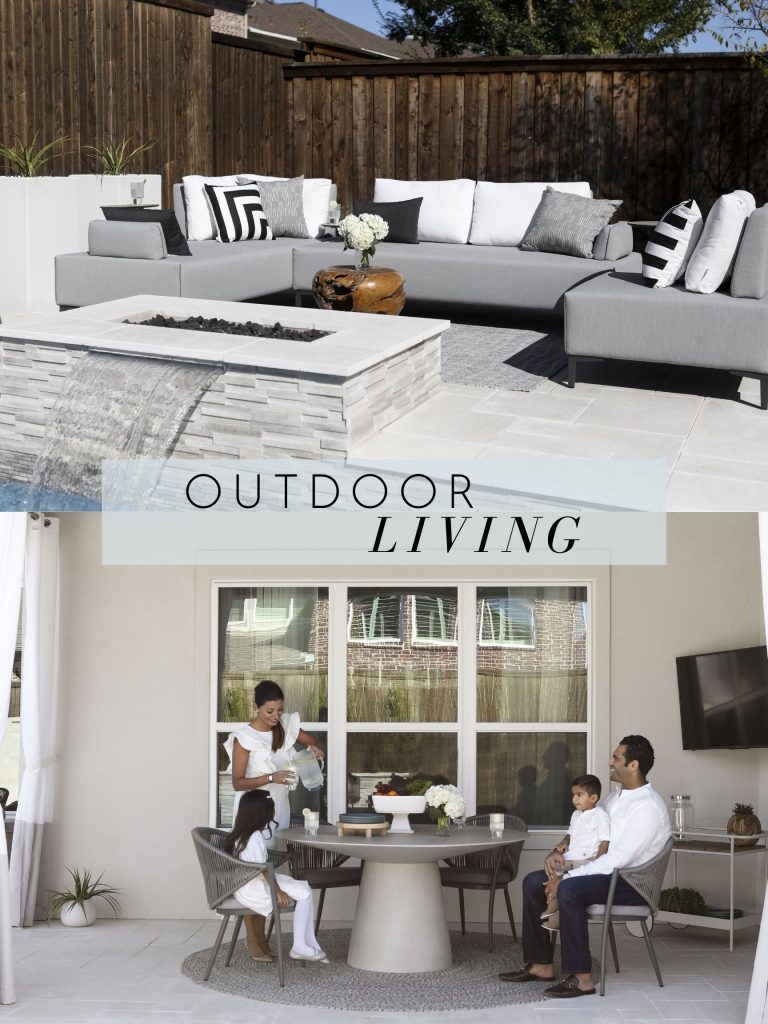 This week, we caught up with Lizna to find out how she and her family are living this new normal and quarantining in her BEYOND id-designed space. 
"Truly, the most that we've enjoyed the space is right now, in quarantine, " says Lizna. "We are outside every day. We eat outside with the kids, when the kids go to bed, my husband and I enjoy the firepit and the playground is an everyday favorite."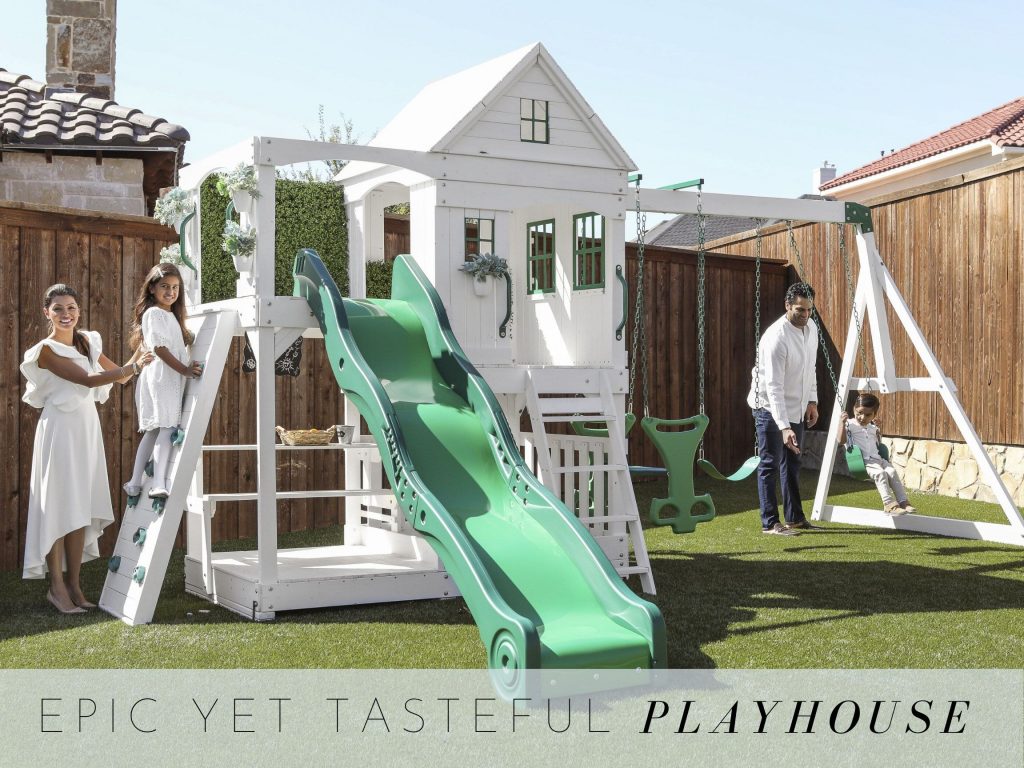 True to her fashion-forward profession, Lizna's favorite feature of the new space is the mixing of high and low pieces. While a popular trend in fashion, integrating upscale, statement items and less-expensive items is often seen in interior design as well. Lizna mentions that their eye-catching, grey-finished table is Elite Modern while the dining table chairs are from Wayfair. The rope-textured chairs complement the modern, concrete-inspired table wonderfully but are easily replaceable if needed. 
Lizna also can't get enough of the color palette. In contrast to the bright outdoors, we created a soothing, neutral environment in a sea of gray but added statement moments with pops of black and white. You can see this style throughout the home, and we wanted to ensure a sense of continuity in the outdoor space, like with the striped throw pillows on the outdoor seating area.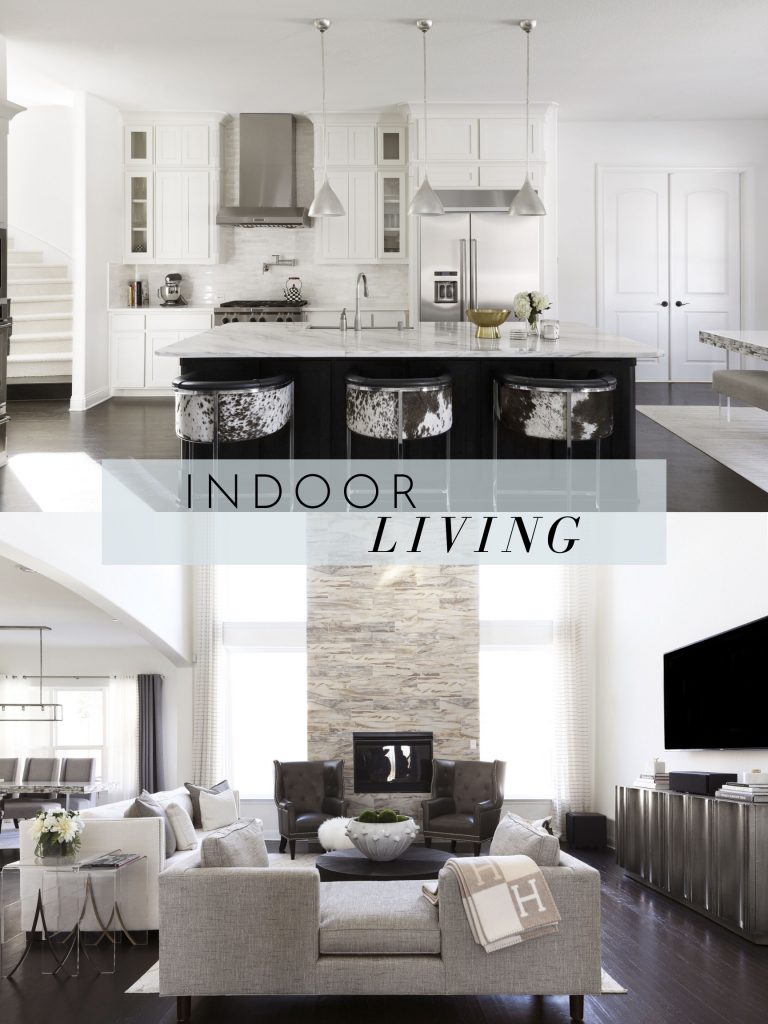 "I live and breathe design elements in my everyday life. From garment manufacturing to my bedding at home, the presentation is key to me," says Lizna shared when asked about the importance of design in her life. "To have vision of a design, then watching it unfold and come to life is rewarding beyond words."
Safe to say that when fashion meets interior design, it's a beautiful thing.  
We are especially grateful to have clients like Lizna, who are a joy to work with and fierce matriarchs in their own right. From BEYOND id, thank you and Happy Mother's Day to all!