The right lighting scheme brings even the best designs to new heights. And this year continues to deliver great lighting fixtures and lighting trends to amp up a space for every aesthetic. In a multifunctional room like the living room, flexible lighting is crucial. The space needs fixtures to suit a cozy movie session, a work from home video call, and a night of entertaining guests. But filtering through the ocean of options between floor and table lamps, scones, and chandeliers, can be a massive undertaking. Not to mention, sorting through a selection to find the best styles in addition to functionalities.
This underestimated hero of design requires a trained eye to put the pieces together and craft an elevated sense of light. So we've rounded up some of our favorite lighting, shedding light on the best the industry has to offer.

Statement Lighting
To start, we're loving striking light fixtures and their more popular than ever. They have the power to set the tone across a space and serve as a focal point. With the advancement in lighting technologies, sculptural influences allow lighting fixtures to take on the dual role of an art installation within your home.  A statement lighting fixture is a great style choice to suspend within the foyer of a home or within a formal dining room.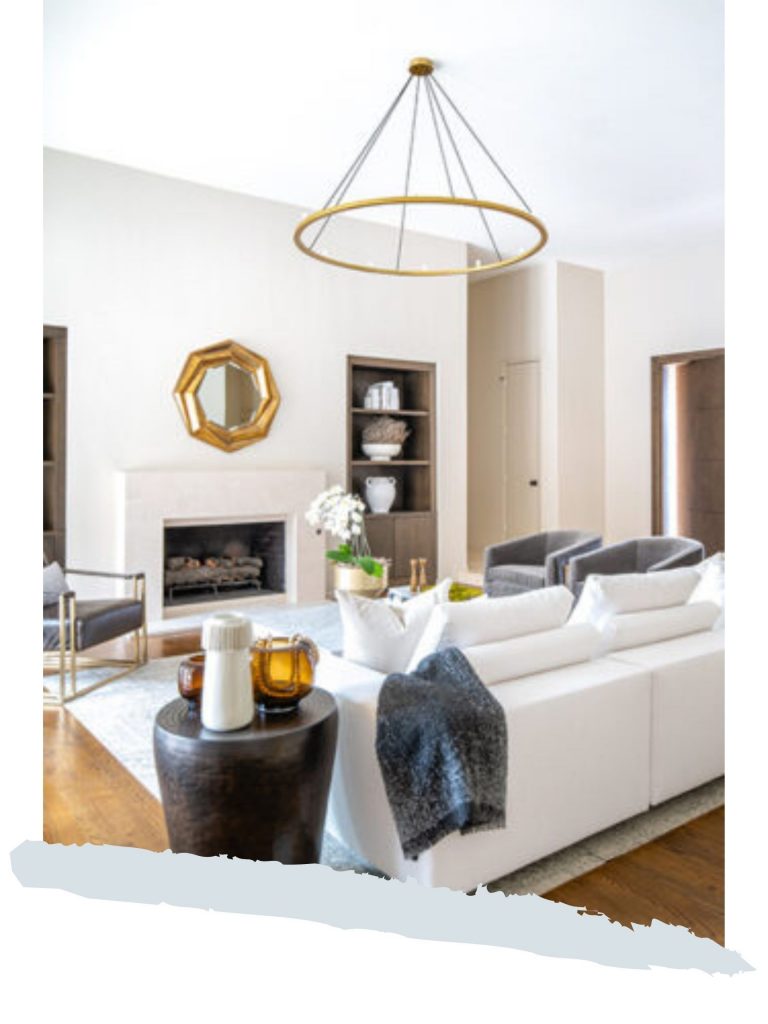 Geometric Shapes
One of our favorite go-to options for a modern, luxury space is a geometric shaped light fixture. These lift the eye line upward and pull a contemporary space seamlessly together. These  If you are looking for symmetry from an overhead light fixture, try a geometric shape. Beautiful shapes and the repetition of shapes, like spheres, honeycombs, spirals and squares, create stunning fixtures. Pair this with infinite materials and this option continues to evolve and remain a perfect current option for fulfilling a mid-century modern or an understated, minimalist space.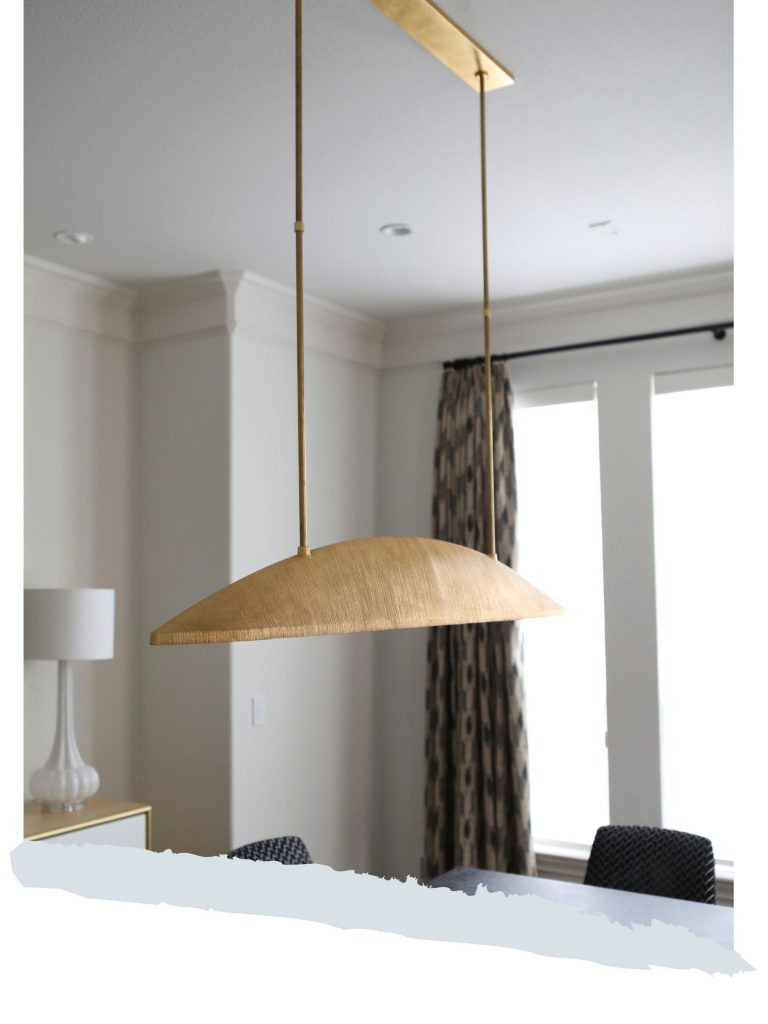 Muted Metal Lighting
For a dose of art deco and avante garde, integrate ceiling lamps and sconces made of metal. Brining in aged surfaces, brass textures, and gold highlights, add timeless sophistication to a cozy den or luxurious bedroom. Blend textures, metal colorings, high gloss and matte finishes for a more intricate, layered design. 
Natural Textures
Finally, with a surge in organic design, natural textured lighting is more desired than ever. These raw layers immediately build warmth and intrigue. Coming in a number of materials, this type of lighting can be developed with wood, leather, twine, burlap, rattan and other natural fibers. This sort of fixture, like the frosted glass and leather strapped example above works effectively an inviting guest bedroom or powder room. 
With these insights, we hope these suggestions can help illuminate and perfect your interiors. Once your sophisticated lighting has been selected all that's left is to ensure you add the right bulbs. Be sure to leverage the right lighting and wellness benefits. Smart bulbs can be programmed to give the ideal amount of light at the correct color temperature. This may seem unimportant, however, the right light can enhance the coloring of a space and aid your circadian rhythm rather than work against it. And to prioritize energy efficiency, LED (Light Emitting Diode) bulbs have a significantly longer life span in comparison to incandescent lighting.