Living in a well-traveled home has a lot less to do with the home itself and more about its contents. As we live life, we tend to collect stuff, taking the shape of inanimate objects that are seemingly scattered across our home taking up space on shelves, in drawers and on our walls. Does most of this stuff have true meaning or has it just been randomly collected throughout the years? It is human nature to bring items back to our home, but perhaps there are ways to ensure these items tell more of a story. A peek into where we have been, what we did and where we did it. Here are some key tips for living in a well-traveled home.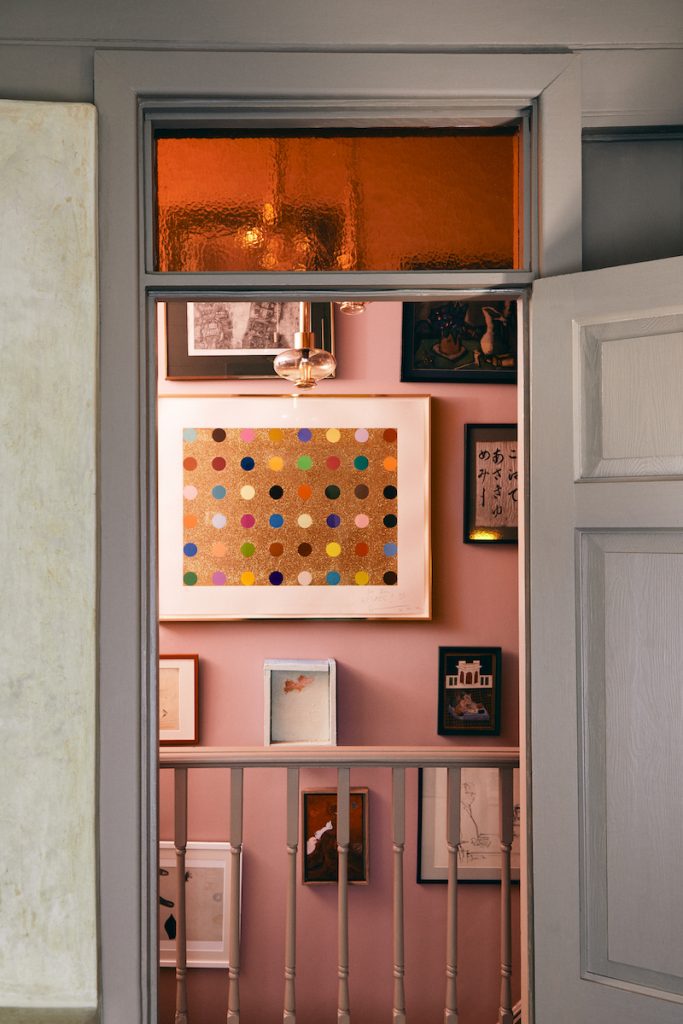 Not all who wander are lost
That statement couldn't be more accurate. For those of us who can't seem to stay in one place for too long, there is a euphoric feeling one gets when traveling. We get to see new places, explore new cultures and taste cuisines that are foreign to our palette. One of the most exhilarating parts of traveling, in our opinion, is bringing a small piece of your travels back home. A curated piece of local art is a great way to add character to your home with a meaningful object. Whether it was purchased at a local market or your favorite art gallery, art tells a short story about where you have been without saying a word at all. In a minimal wall gallery, like the one depicted above showcasing a piece by Damien Hirst, you are able to tell multiple short stories that provide a glimpse into what you have seen and experienced. With a mixture of sizes and presentations, from canvas to a custom framed photograph, you can showcase your worldly travels around your home.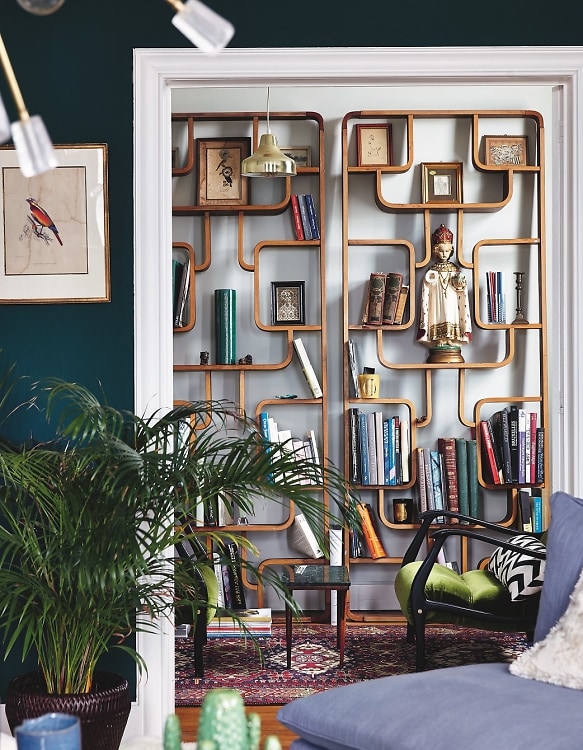 Nothing tells a story better than a book. With local bookstores still occupying street corners in most cities and towns, nabbing a book from the places that you have traveled is the perfect way to fill your shelves. Whether it is a local author showcasing what's great in the city or a coffee table book filled with local photography, a collection of books is the ideal verbal and visual depiction of your journey. Need a good starting point? National Geographic's list of top travel books is a good place to start featuring some well-respected books from a myriad of places and views. Fill up a shelf or table with a stack of books to show guests where you've been. Pick your favorite book and display it open-faced. It is the perfect conversation starter without appearing boastful.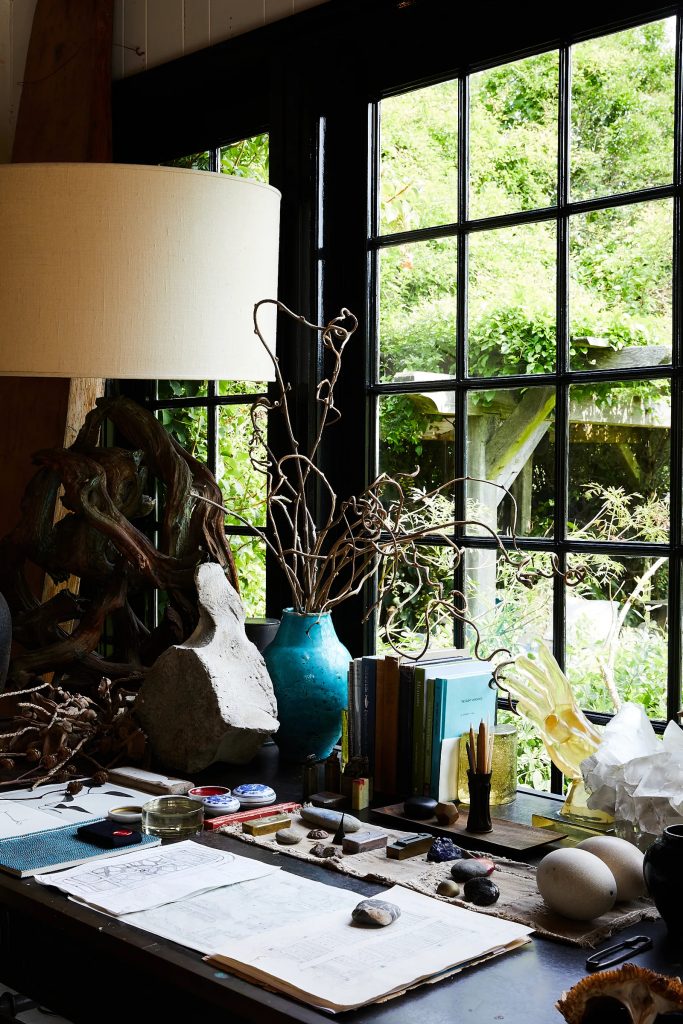 Another way to bring in different cultures into your home is with the use of textiles, pottery or natural objects. The mix of scales adds a level of complexity to a space and helps add depth and dimension to an often flat surface. Visiting local markets or museums may be on your travel itinerary and those are the perfect places to acquire items that continue to tell your story. Artisan pottery, paper textiles and natural ceramics made of stone will soften a space while adding a soothing neutral tone. If you have a larger space to fill, try some handwoven baskets or wall coverings. The added volume of the pieces will occupy more space while still adding character to the room.
What are some of your favorite items that you have brought back from your travels? We'd love to know!