Merging two lives brings spectacular change, taking from the old of each partner and curating something fresh and representative of the new chapter together, a lot like blending designs Modern Midcentury Boho. This process is undoubtedly exciting but also poses some obstacles and challenges. As lives are merged into a home, contrasting aesthetics and styles can clash and that is when your trusted Beyond Interior Design team takes on the almost impossible (yet possible!) task of creating harmony throughout the dwelling. 
Take our recent clients for example, a husband from Indiana with a love of contemporary, modern design and a wife with roots in Dallas and an affinity for midcentury modern, bohemian design. It was our mission to blend these preferences to create beauty and balance. Another must-have included pet-friendly, durable spaces for their two cats and dog. With that, we were off to the races to build a home through a curated modern lens and to ensure our clients absolutely love their new space.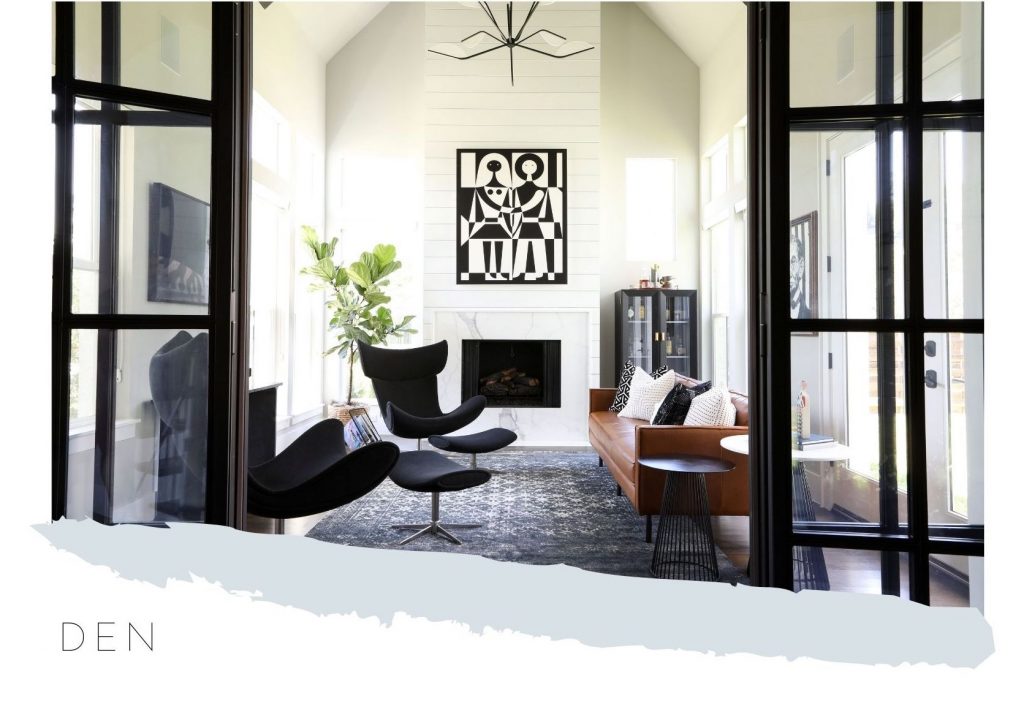 To take this curated modern vision to the next level and implement our coveted beyond-factor we crafted an organic modern biophilic design, seamlessly marrying our clients aesthetics. Read on to glance the finished product!
Modern Midcentury Boho Den
The biggest challenge within the den was maintaining the spotlight on the statement, shiplap and marble framed fireplace while including space for media. We discreetly integrated a streamlined media console and kept focus on the fireplace with laid-back grandeur design and an eye-catching piece of art.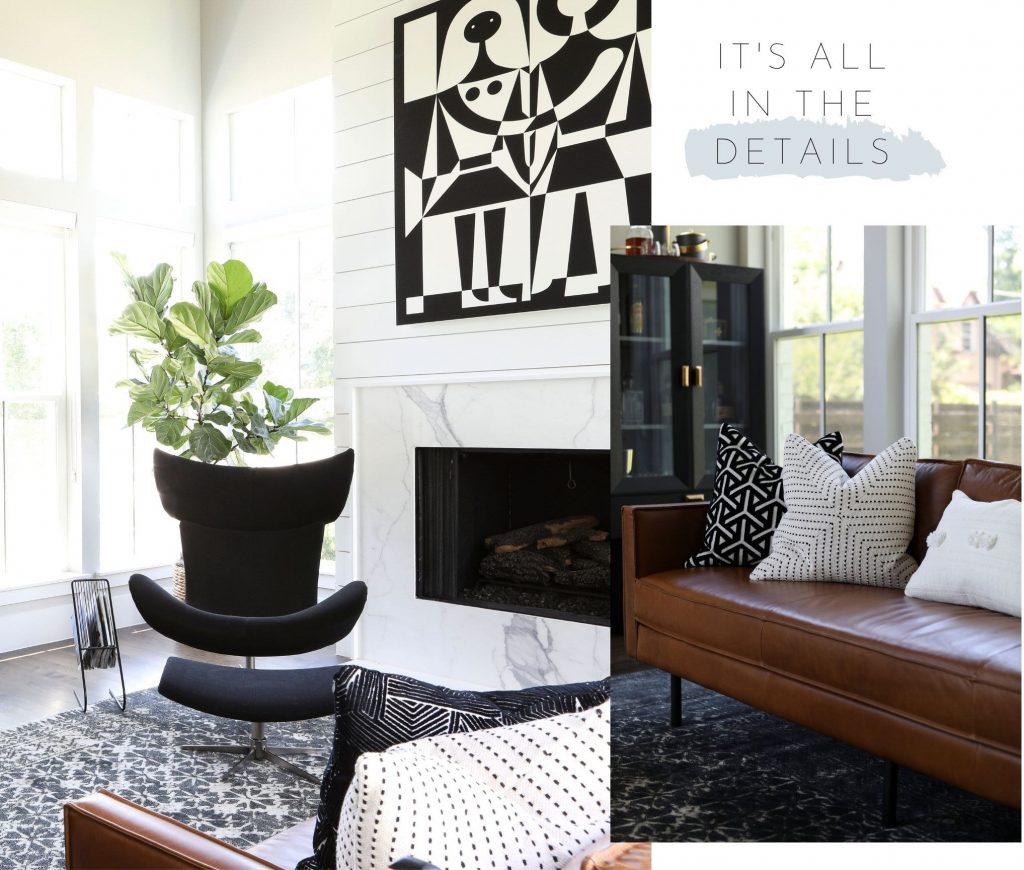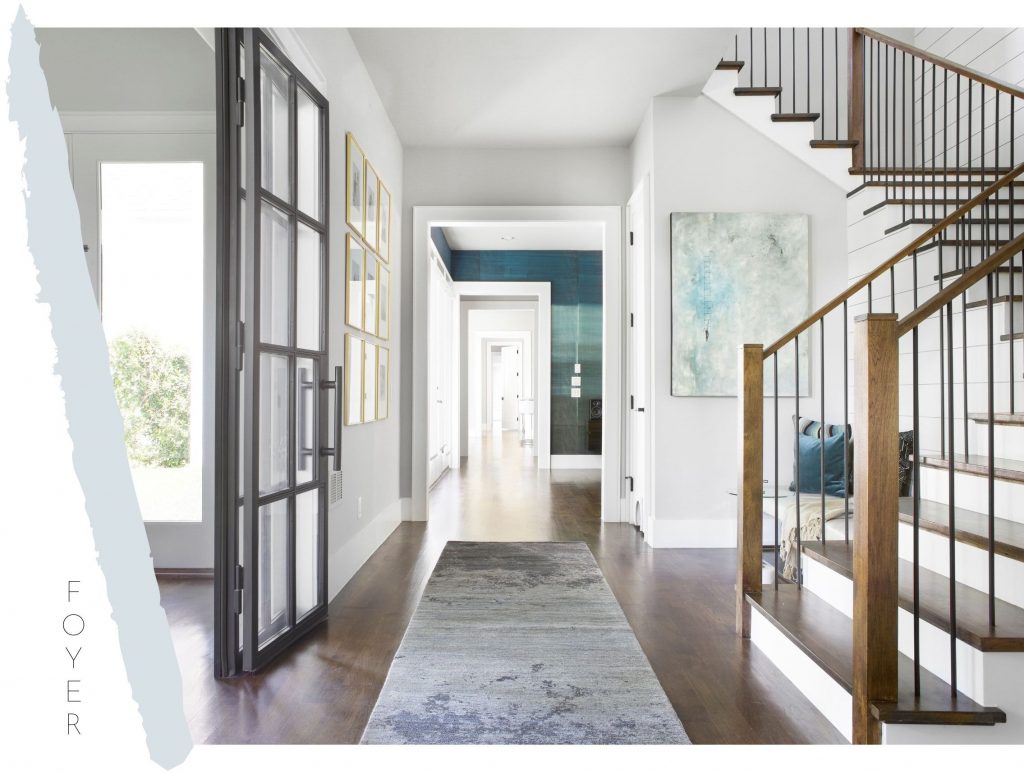 Foyer
From the stark black and white of the den to the bold wave of blues in the dining room, the foyer established continuity and fluidity within the transitioning spaces. The entryway was upgraded to reflect contemporary finishes while invoking a sense of warmth through the considered color scheme and organic touches. The space equally represented its residents and made a clear, welcoming statement with its varied textures across walls and layered textiles.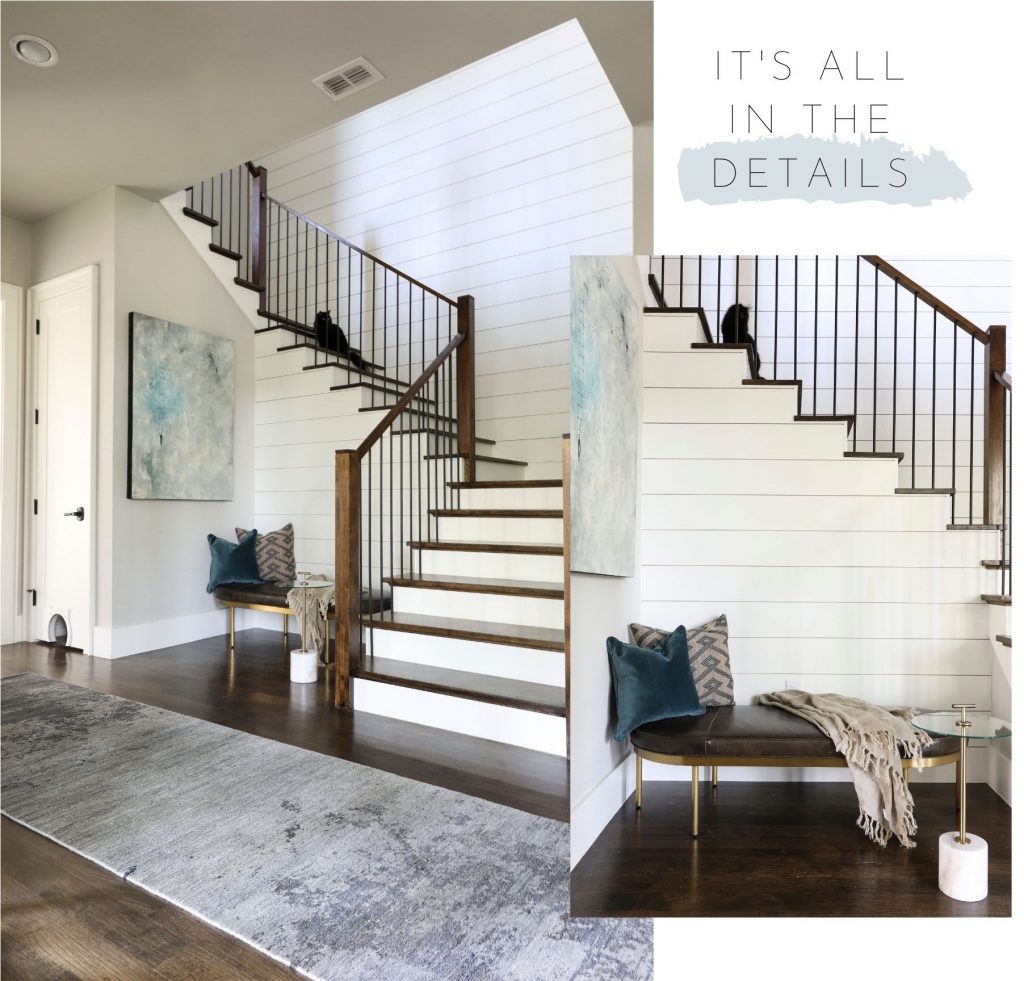 Modern, Midcentury and Boho Dining Room
Our clients came with an outstanding collection of art, one piece in particular (a Todd Murphy) immediately grabbed our attention and became the focal point of their redesigned dining room. Enveloped by moody blue ombre-style wallpaper, the dining area also included dimensional brass lighting figures and coordinating art pieces to compliment the space but not compete with the prized piece.