From delicious, one-of-a-kind eats to rich arts and culture, Dallas offers small town warmth with big city feels so we've developed a Dallas City Guide to highlight the best offerings. It's something uniquely special to this city, both diverse in its residents and in the numerous neighborhood pockets filled with entertainment. As a Dallas-based business ourselves, we are all for taking advantage of those perks and making the most as patrons of our neighboring establishments. 
Over the last two years we've witnessed a significant boost in transplants, moving to Texas from metropolises of the U.S. Coasts in search of a better quality of life. With the current pandemic, the movement to Texas has increased even more in hopes of escaping the density of highly populated cities and embracing the open air and abundance of space in this great state.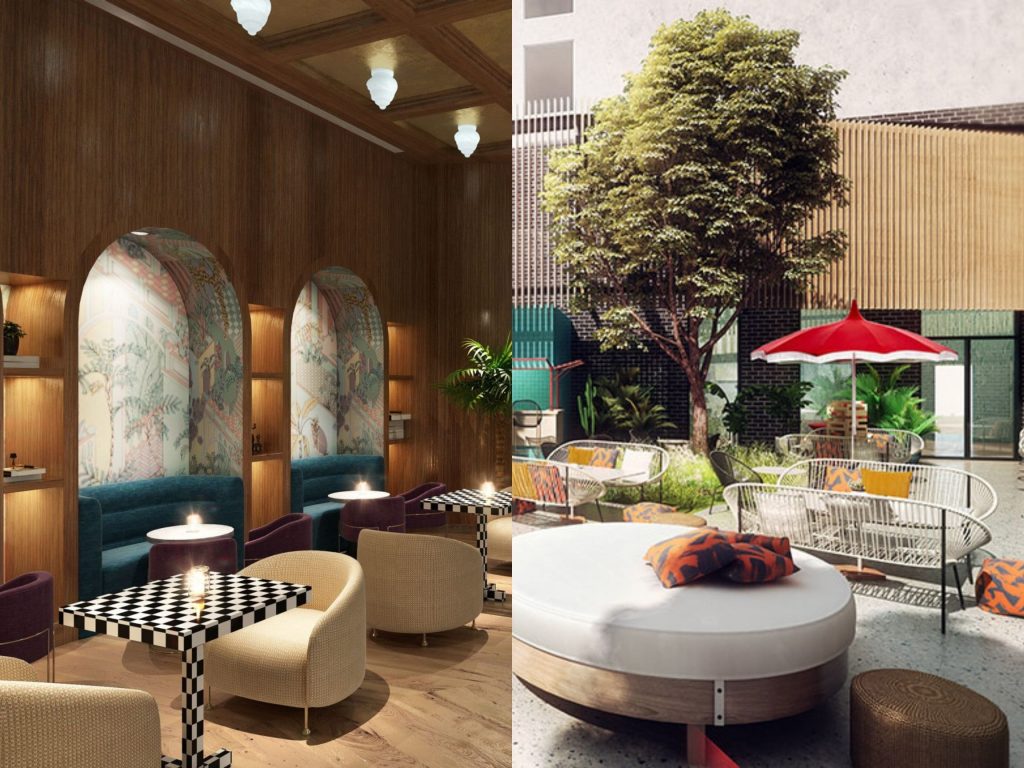 With so many newcomers hailing from the megacities of the East and West Coasts we're offering a local perspective on the best places to visit, dine and enjoy in the Big D based on your origins. Hello Hollywood and welcome home Yankees, our Dallas city guide got something for everyone. With your health and safety precautions in mind, prepare your reservations and explore our favorite hidden gems and landmark spots of Dallas! 
EAST
DALLAS CITY GUIDE: WHAT TO DO…

Katy Trail
For those who love the perks of downtown and uptown life but still crave a bit of the outdoors, a run through Katy Trail provides the perfect balance. This scenic route takes you through Dallas-proper and has several pitstops perfect for a water break or a brunch with your running mates.

Dallas Museum of Art 
For our art-fanatic East Coast transplants, this Dallas landmark is likely to be a favorite new spot. The Dallas Museum of Art is a renowned museum, housing a variety of creations from the world's most notables like O'Keeffe, Pollock, and Warhol, to various up-and-comers. Plan a wonderful art-filled afternoon followed by food-truck treats across the street in Klyde Warren Park.

Reunion Tower
Big city folks will be sure to enjoy a visit to the Reunion Tower. An iconic part of the downtown Dallas skyline, the Reunion Tower globe's observation deck is a classic high-rise spot for a birds-eye view of the city and perhaps a delicious meal at one of the two restaurants residing within. 
DALLAS CITY GUIDE: WHAT TO EAT & DRINK…

The Library at the Warwick
Feels as though you've landed in New York's upper east side with this opulent, lounge & piano bar. The Library lives within the Warwick Hotel but has an energy of its own with live music and an eccentric crowd. 

Weekend Coffee
Grab a cup of coffee with a side of the city, at our favorite hidden shop. Weekend Coffee is tucked away within the Joule Hotel (the perfect spot for a staycation). Placed in the heart of downtown Dallas, you can get your caffeine fix then explore the neighboring stores and grounds for a lovely day and end it with a nightcap downstairs at the Midnight Rambler. 

Bullion
Named after a goldbar, Bullion, lands at the top of Dallas' fine dining list and is a strong competitor for New York's finest French food. The eye-catching gold exterior design is only the first indicator of the level of detail placed into this experience. Through French cruise with a modern twist, Chef Bruno Davallion brings his renowned, award-winning expertise to the unsaturated Dallas market.

Lucia
This uniquely, cozy restaurant may seem understated, however, the food is far from it. Serving up the most groundbreaking, Italian dishes Dallas has to offer, Lucia is beloved by the Bishops Arts neighborhood and far beyond. Beware, you may need to wait weeks for a reservation, but we promise, it is absolutely worth it. 
WEST
DALLAS CITY GUIDE: WHAT TO DO…

Dallas Farmers Market 
California transplants don't need to give-up their beloved farmers market trips, the Dallas Farmers Market is a standard marketplace packed with the freshest produce and pantry items from local farmers. Grab your market basket and get to shopping! 

White Rock Lake & Dallas Arboretum and Botanical Garden
This is a two-for-one recommendation but something all of our outdoorsy West Coast natives will appreciate. With more than a thousand acres, White Rock Lake and surrounding park offer an expansive area for your activity of choice. Find locals going for runs, kayaking, boating, birdwatching, and meditating. For those who crave a stroll surrounded by international and local botanicals, the neighboring arboretum is a must-see.

Highland Park Village 
For those craving some luxury retail therapy, Highland Park Village is the cure. Sure to satisfy even the biggest of shopping addicts, this center features high fashion shops, delightful alfresco dining, and the cute, old-school movie theater to rest your feet after a long stroll through the village.
DALLAS CITY GUIDE: WHERE TO EAT & DRINK…

Foxtrot
For the ultra-cool West Coast transplant, Foxtrot, is the ideal hip coffee shop to grab a quick bite or work through a long assignment. This beloved chain is praised for their all-day access and comprehensive marketplace packed with yummy food, beverages and even chic gift options.

Town Hearth
Led by the same restaurateur who spearheaded another Dallas favorite, Neighborhood Services, Town Hearth truly lives up to the hype you've likely read. Not only does the ambience and design of Town Hearth exude a sense of cool but the New American food is made to match. Savor the elevated comfort food surrounded by sparkling chandeliers, a massive fish tank and even a vintage Ducati. Be sure to call in advance and snag a reservation early! 

Uchi 
Dallas may not be the first place that comes to mind when thinking of great sushi, however, Uchi will change that. For those hailing from the Pacific Ocean, likely spoiled with the freshest of seafood, sushi standards are high. But Uchi's fresh fish is flown in daily, straight from Tokyo (the home of sushi!) making it a worthwhile, innovative experience. We recommend diving in head first with their thoughtful tasting menu. 

Pecan Lodge
You can't move to Texas without knowing at least one nearby barbecue joint and we're partial to Pecan Lodge. Enjoy a spread of meat with beef and pork ribs, brisket, pulled pork, and sausage links, but save room for their mouthwatering sides, especially the mac 'n' cheese. For those with major sweet tooth, a trip to the neighboring Deep Ellum Emporium Pies will be the cherry on top to this indulgent meal.

HG Sply Co.
No need to say goodbye to outdoor fun and clean eats, West Coasters, continue to relish those warm weather days in Dallas with natural foods at the HG Supply Co. With indoor seating, massive rooftop bar and an outstanding menu balancing health and decadence, this is sure to be a go-to spot in Greenville.