In the 1920s, Paris had a roaring art scene boasting some of the world's most avant-garde talent. However, the arrival of World War II triggered an exodus of artists, dealers and auction houses that fled to other international cities and quickly curbed the art world in Paris. A century later, the French city seems to be back on top as an art leader with a much-anticipated resurgence of new age artists and modern auction houses that are reinvigorating the art world once again. The juxtaposition of new, young artists working in novel mediums and contemporary art houses coupled with traditional art and historic art powerhouses has made this city the art icon that it deserves to be. This is a peek into the Paris art scene.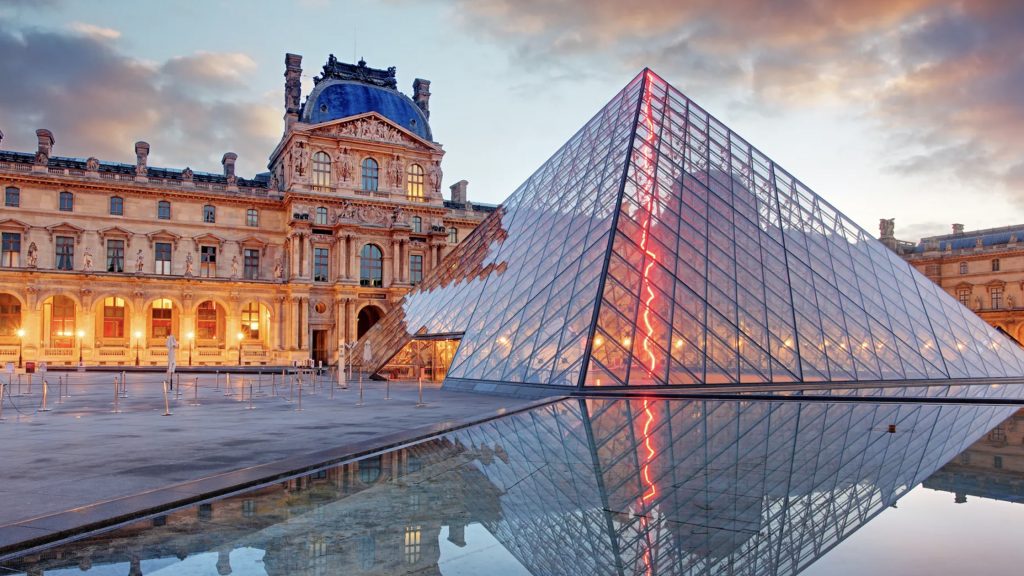 On a recent trip to Paris, we got to explore everything this city has to offer. The architecture, the cuisine (of course) and some of the coolest places to view and collect art. Let's start with the obvious: The Louvre. The former fortress built in the 12th century boasts over 35,000 works of art spread across an area larger than 15 acres. The museum collection actually consists of over 350,000 pieces of art, but only a fraction of them are on display at any given time. As one of the most well-recognized pieces of architecture in the world, the Louvre attracts 75,000+ visitors every day who come to witness some of the world's most iconic art pieces, such as the Mona Lisa and the statue of Milo of Croton.
If you are searching for alternative options to view world-class, look no further than the Musée du Quai Branly for a collection of artwork from Africa, Asia and the Americas. Perhaps the Centre Pompidou is more your style, who according to TimeOut, its "modern art collection is the largest in Europe, rivaled only in breadth and quality by MoMA in New York." That comparison alone is worth the visit.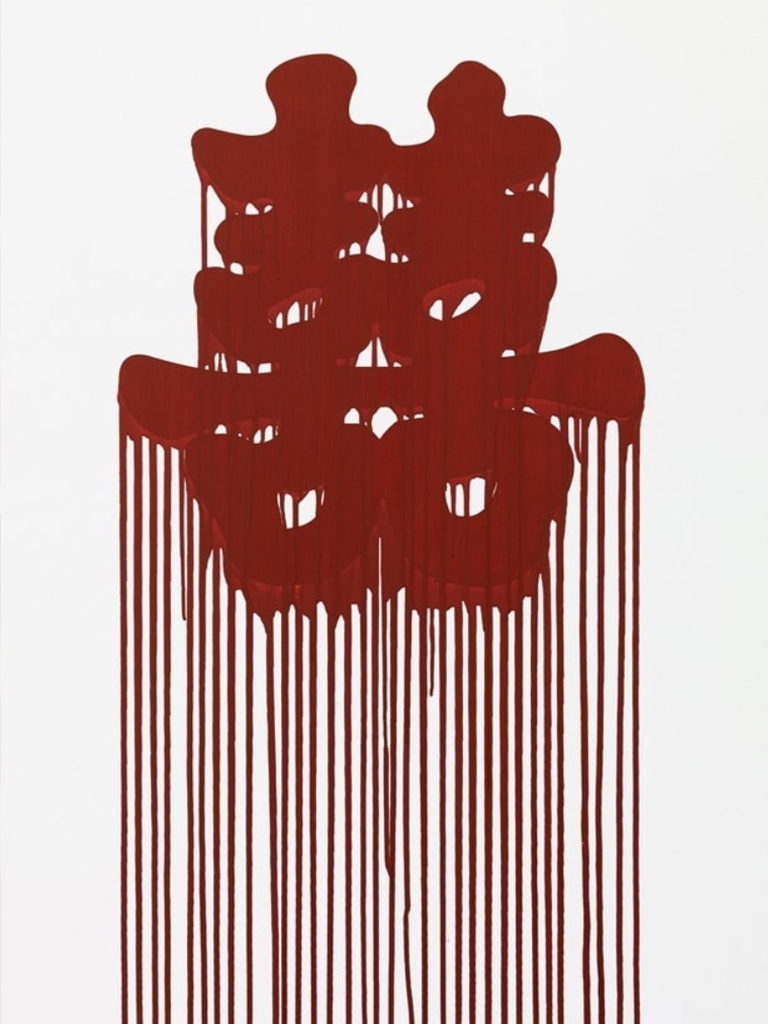 If contemporary and street art is more your scene, Paris has you covered in that department as well. A fresh generation of independent art galleries line the Parisian rues with colorful, modern energy that only new artists could bring. During our week-long trip, we indulged in popping in and out of galleries, perusing their collections of digital and traditional pieces. The Galerie Magda Danysz is dedicated to promoting artists from different ends of the art spectrum shining a bright light on street art. The curated exhibits provide an open space for thriving artists to express themselves for the world to see. The art piece shown above (DOUBLE BONHEUR, 2020) by the artist, ZEVS, is one of many modern pieces found at Danysz.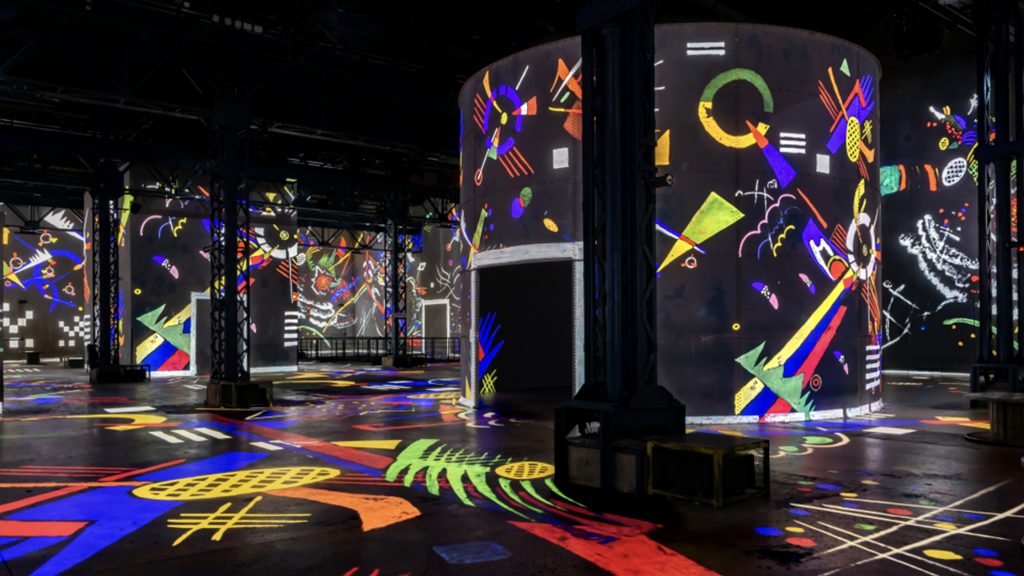 The Atelier des Lumières provides a completely different art experience than a traditional art gallery. As the first all-digital gallery in Paris to stage large-scale, multimedia exhibits, its inaugural show in 2018 featured work from Gustav Klimt and Egon Schiele. Since then, the digitally visual experience has held shows combining visual and auditory pieces to pay tribute to artists like Van Gogh, Matisse and Renoir. This medium which interconnects multiple senses provides you with a unique and engaging way to interact with art. Their two current exhibits of Cezanne and Kandinsky are running through January 2023.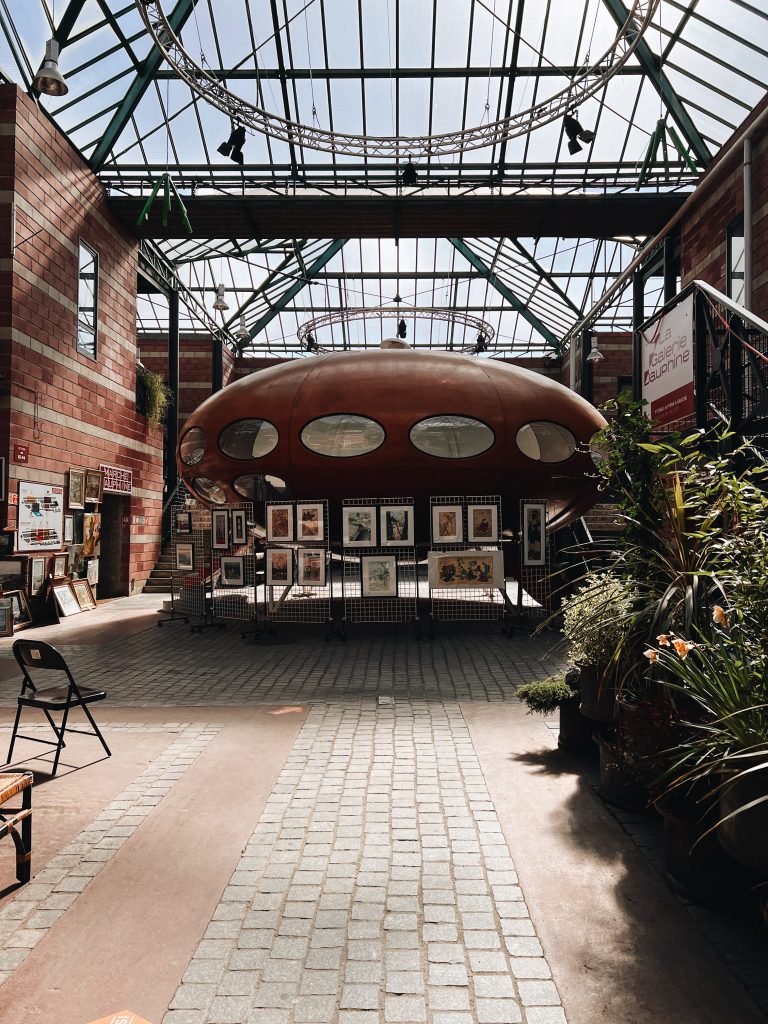 Part of the fun of searching for one-of-a-kind art pieces is the unearthing of these hidden gems. Marché Dauphine located in the heart of "Les Puces" in Paris Saint-Ouen is a vast gathering of more than 150 vendors selling unique crafts, fashion and contemporary art. The art options vary from trendy and culturally relevant to eclectic, but all of the finds are worth the proverbial hunt. The quirky architecture and the eccentricity of the vendors provide a versatile experience that leaves little to the imagination. 
Our exhaustive search for art yielded amazing results. We were able to snag a fun, jubilant piece to bring back home! The custom framing is in the works!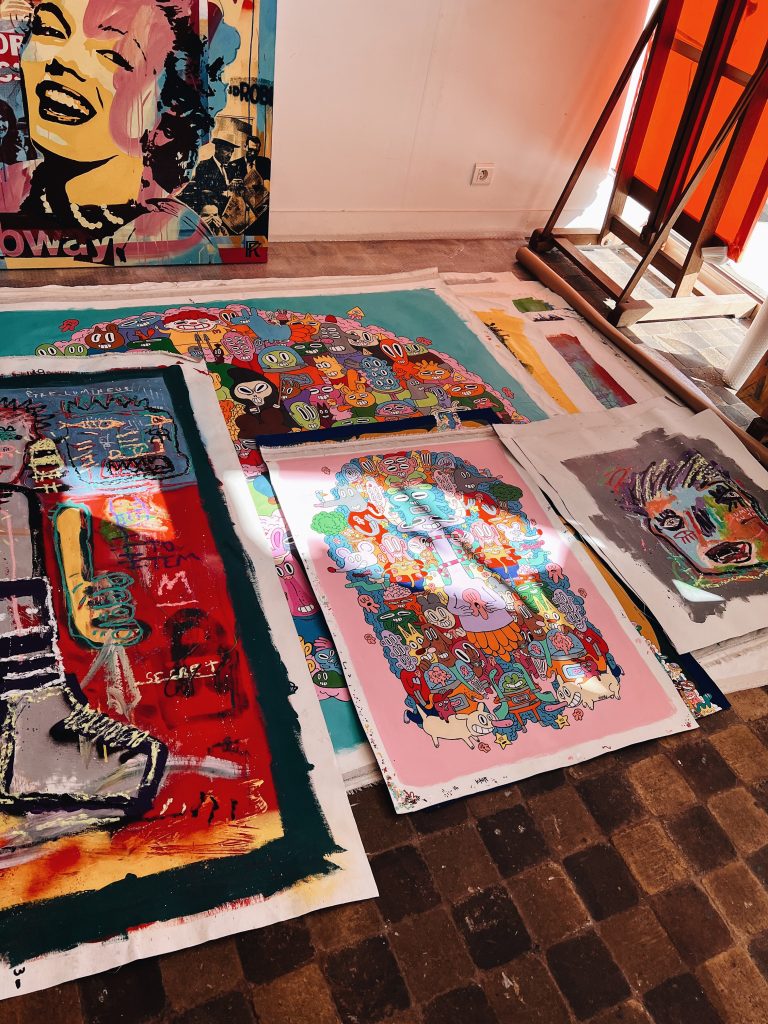 Which piece do you think we ended up with? We cannot wait to show you the final, framed result!