The right statement lighting can illuminate a space while doubling as a work of art. Lighting can often be an afterthought, but this year has delivered some of the best lighting fixture designs to bring your home to new heights. To amp up a space, while also integrating a real show-stopper piece, we're spotlighting the best work of art lighting fixtures that will leave you wowed by the double duty display!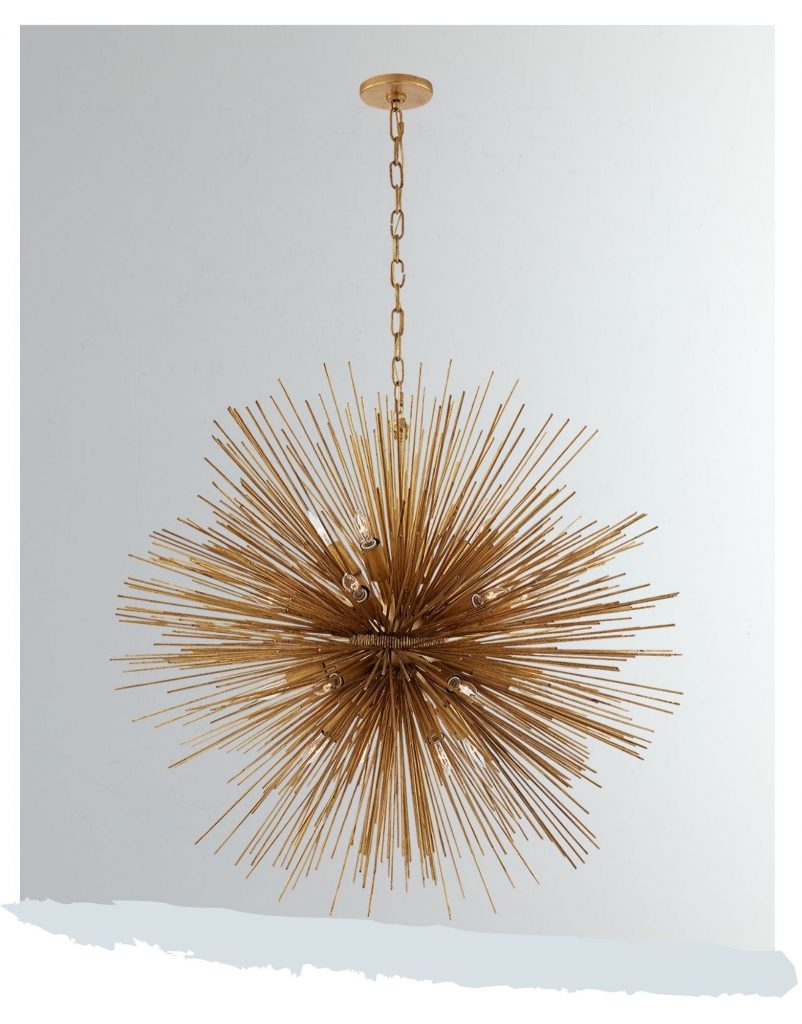 Art Deco Glam Statement Lighting
For a dose of 1920 flair and 2021 modernity, we're loving this Strada chandelier. A creation from one of our favorite design icons, Kelly Wearstler, these fixtures are the perfect conversation piece with a touch of allure. Bringing in this muted metal sphere adds timeless sophistication to a chic and layered design.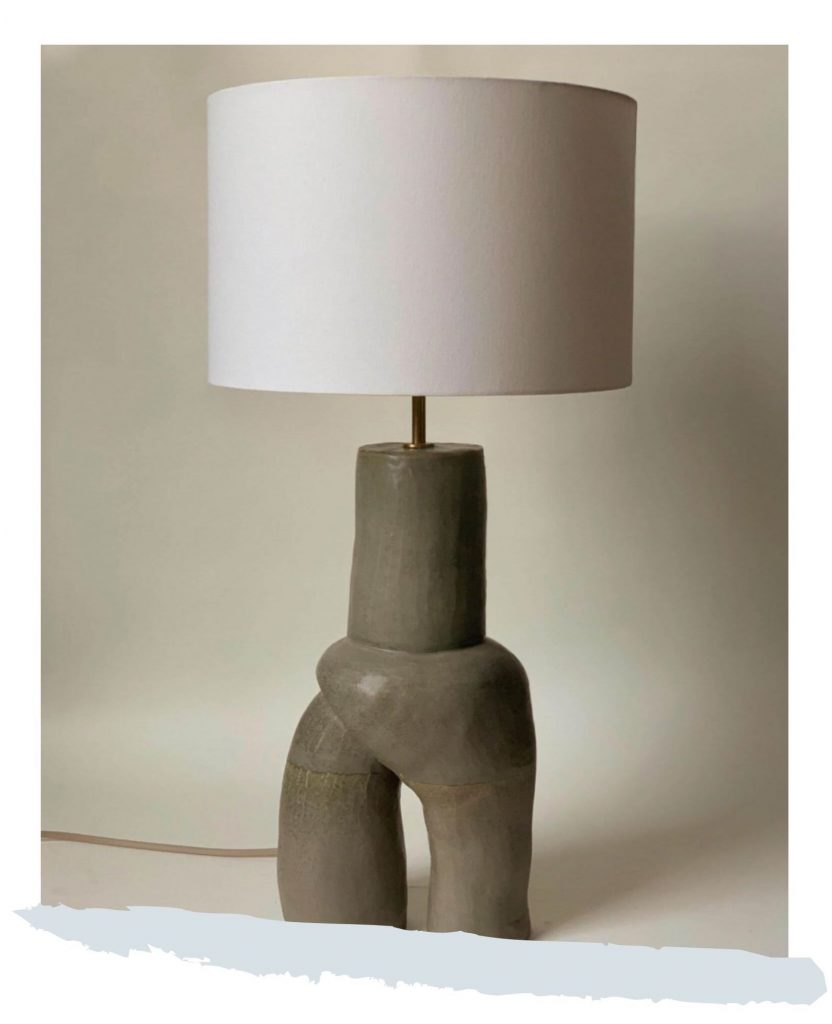 Handmade Fixtures
We've always had an appreciation for sculptures but what we love about the latest surge of organic design, is the ability to combine sculptured art with functional pieces. For example, this handmade Matte Sage lamp by artist Analuisa Corrigan. The piece combines a functioning light and ceramic art into one body. The table lamp immediately brings warmth and intrigue into a space. Due to its recent popularity, you'll find ceramic lamps readily available to integrate into your design but we recommend something as thoughtful and one-of-a-kind as Corrigan's work to fulfill dual roles of statement lighting fixture and work of art.  
Candelabra-inspired Statement Lighting
Who doesn't love a modern take on candlelight! Striking light fixtures like Arteriors' Finland Chandelier find a harmonious relationship between mixed metals, structured framing, and candelabra inspiration. It's not hard to see why this creation would be admired as a work of art. Those brass hanging chains practically look like gorgeous jewelry. A lighting fixture like this is an ideal choice for transitional spaces.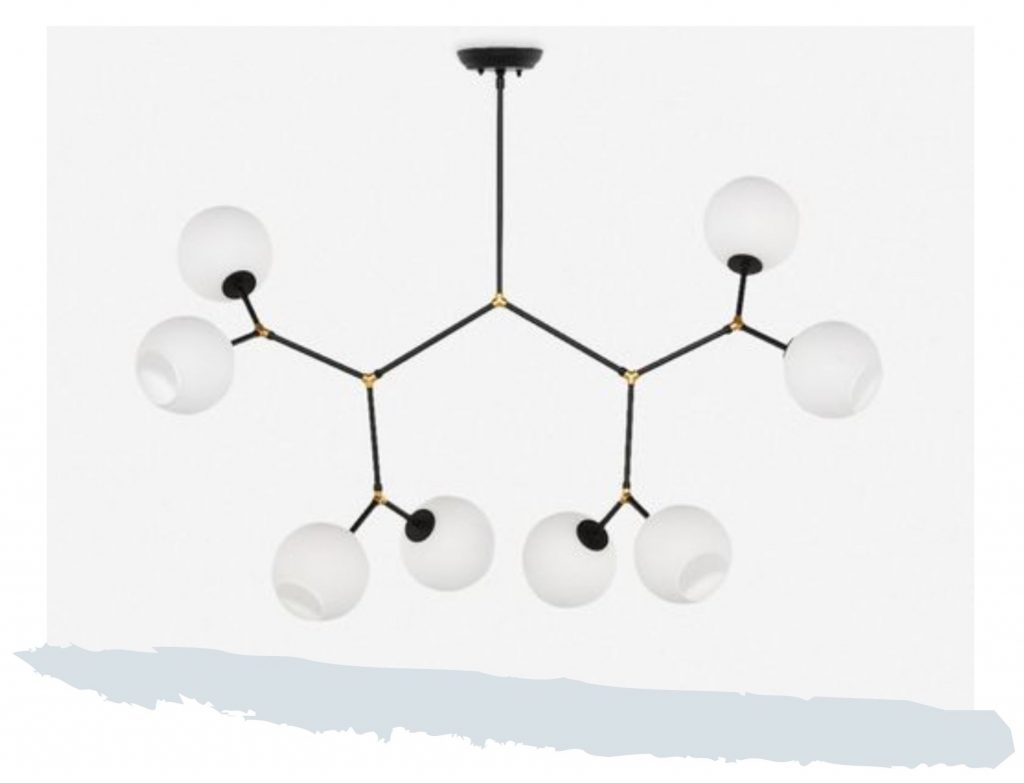 Geometric Shaped
Geometric designs, like the Bobbi Chandelier, lift the eyeline upward to admire this work of art. A piece like this will reinforce symmetry and the repetition of geometric shapes. Lulu and Georgia's stunning iron fixture mixes metals to serve as a perfect addition to a mid-century modern or a luxury, modern dining room for all to appreciate over a meal.
Replacing pieces that ordinarily seem functional with works of beautiful artistry and craftsmanship is one crucial factor in developing a luxury space. We hope these statement lighting discoveries enhance your space and expand your nontraditional art collection!