It is officially that time of year again. Starbucks is featuring their holiday menu and festive lights and decor are being installed in shopping centers across the U.S. Whether you are ready or not, it will soon be the time for hosting dinners, cocktail parties and attending holiday soirées. Like always, we want to make sure that you are ready to serve (quite literally) as your social calendar begins to fill up. Allow us to give you some helpful tips and tricks to get the perfect holiday tablescape.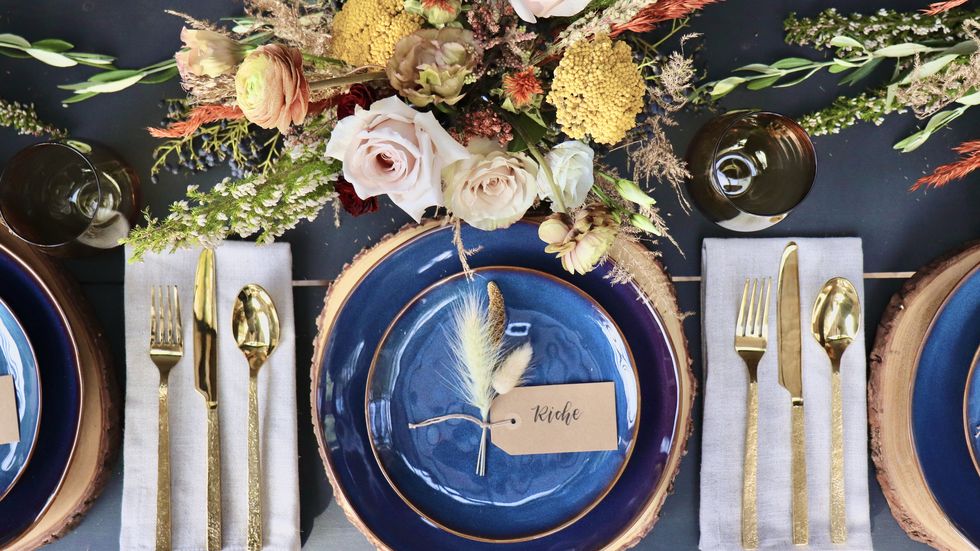 We wrote a post about a year ago (how time flies) about the perfect Thanksgiving tablescape. It is still a relevant post to date, but we want to add some additional details and embellishments to your table that would really make it stand out this holiday season.
LAYERS
As a design rule that we sometimes abide by, layering is in! Whether it is your dinner plate atop a charger or placemat or different sized glasses to give the place setting some height and dimension, layering can add a certain depth to a table that is pleasing to the eye. Mixing up the textures used on the table can help the layering affect not appear heavy, weighing down the overall look. The use of clear or textured glass, metallics, lighter colors can give the illusion of layers without being bulky.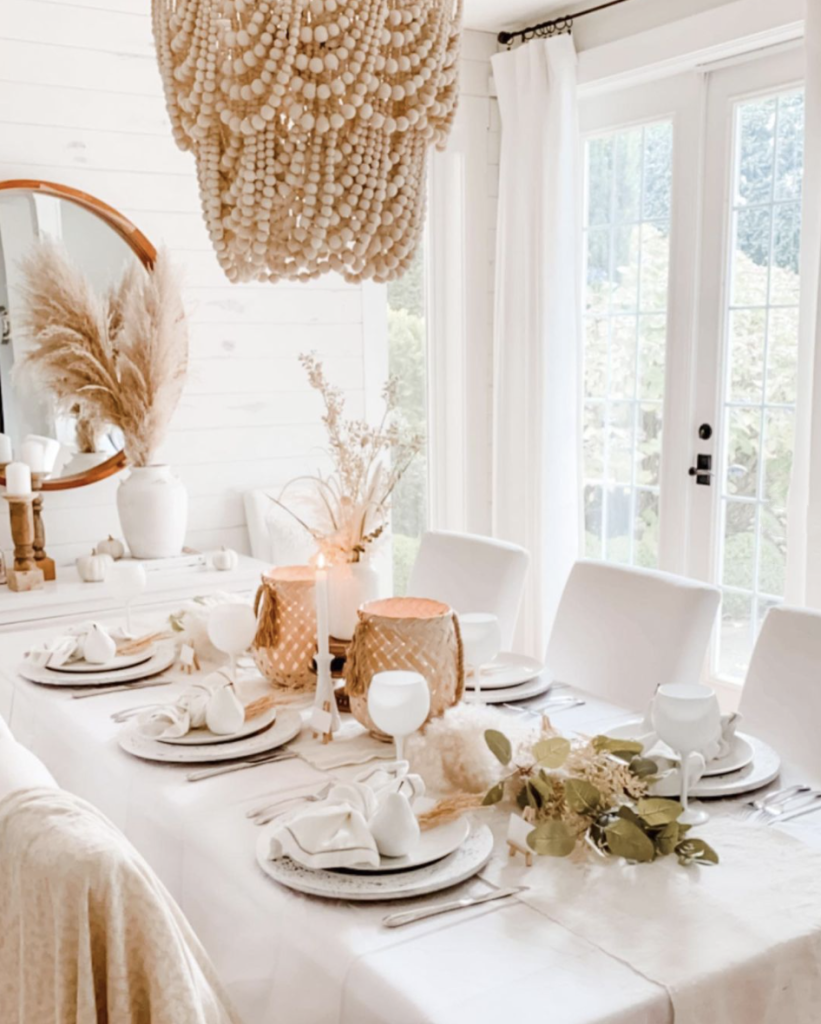 COLOR
Color, or lack thereof, can completely transform a room. The holidays have their own color palette. We get it. But if you know us, we love a good muted room so why would the holidays be any different! A completely neutral room really allows the visual sense to take a step back while heightening your other senses. The use of textures can make the space tactile while the use of fresh florals or holiday scents allow for the olfactory sense to explore the room without any distractions. A neutral room can also add a sense of calm to a timeframe that is usually a bit stressful for many.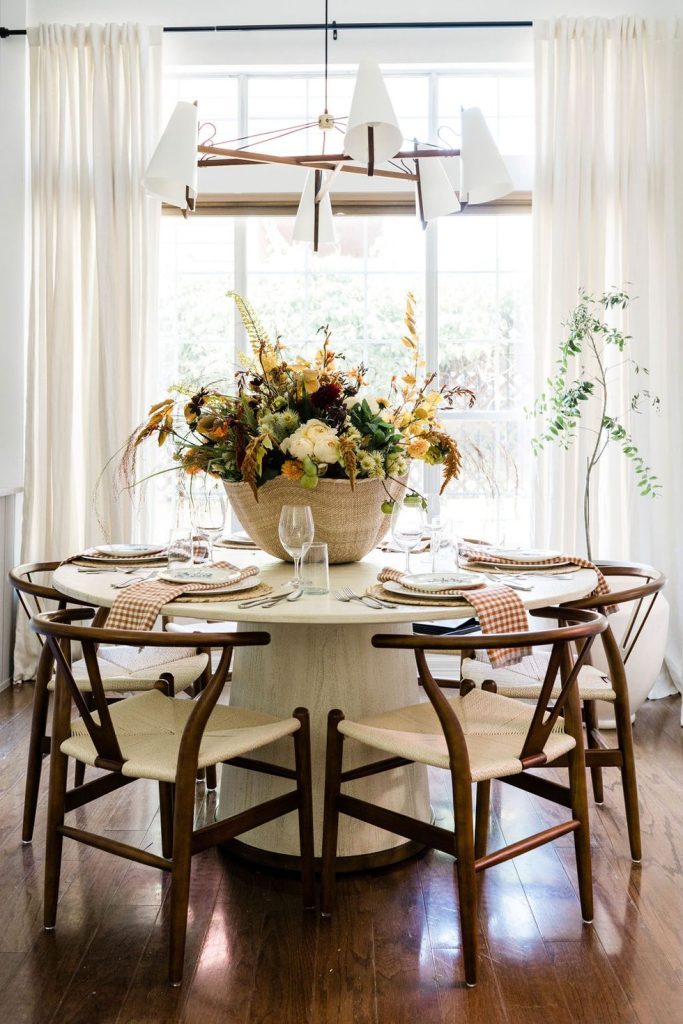 CENTERPIECES
Just as every room needs a focal point, so does every table. With the abundance of flatware, plates, glassware and place setting cards, each dining table needs to have a place where your eye can land. Luckily for you, this is the season for opulence! The centerpiece can be large and robust with fresh florals (as seen above) or it can be low and linear to run across the table. Keep in mind, not all centerpieces need to be at eye level. You can create momentous arches or chandelier-like pieces that hang over the dining table like floating ornaments. Don't have a large vase or bowl to use as your chandelier base? Think outside the festive box and use large pine cones, large branches or even large multi-height candles to create that focal point.
We would LOVE to see your holiday dining tablescape. Make sure you tag us when uploading photos on social media. Happy holidays and happy hosting!