June is National Pride Month and we are proudly celebrating by highlighting some of the LGBTQ+ powerhouses in the world of design. Within the design world, we are able to celebrate people from diverse backgrounds that share unique perspectives all derived from  culture. The contributions that our LGBTQ+ peers have made in art, textile design, architecture and, of course, interior design have played a significant role in the evolution of each. We would be remiss if we did not acknowledge that the struggles and inequality of the LGBTQ+ community still surround us today. While a celebration of the milestones for all that has been accomplished in these past decades, we know that there is so much more to be done. Let us proudly show you the power of LGBTQ+ voices in design!
Born in Guatemala, this New York-based artist is anything but uniform. With his use of bold shapes and colors, he transforms the canvas into a mindblowing wonderland of hues and silhouettes. His art is provoking and frequently dives into culturally relevant topics deemed too taboo for the design world like violence and oppression. The passion and out of the box thinking has helped push the square boundaries often surrounding artists, specifically those that are minorities. Peter's artistic expression goes beyond the demands as he catapults his talent into a reality where art can be both bold, beautiful, and visually vibrant while heavy in its message.
Cliff Fong is a New York-born designer with a worldly past. The multi-faceted entrepreneur and interior designer's work has graced the pages of Elle Decor, Vogue Man, Veranda and Artful Living to name a few. With talent as versatile as his portfolio, Fong has been able to transcend the world of design such as Michael Voltaggio's Ink restaurant. It was no surprise when he branched out and opened Galerie Half, a design lover's dream of 20th century design, antiques and art. You will be mesmerized by the sea of muted tones and impeccable design that fills the pages of their site. Products from Galerie Half can also be viewed in-person only by request at two Melrose Ave. locations.
Marco DaSilva is a Brazilian-American artist who uniquely uses a combination of textures, mediums and materials to create vibrant art. The concrete shapes anchor the abstract concepts that take the observer through a story through a queer lens. Each art piece shares a labyrinth of details that only the artist can truly understand, leaving everyone else to fill in the gaps and finish painting the rest of the picture. This whimsical approach helps DaSilva balance the culture from his Brazilian roots with his current New York City life. As quoted in a recent article of NBC News, "Through this work I explore the idea of home and sense of belonging that is not rooted in one place," he said, "but often floating between many." DaSilva was a Visual Art Fellow for Queer|Art|Mentorship and an artist-in-residence at Lower Manhattan Cultural Council's Arts Center. Next time you are indulging in the city art scene, make sure to check out his work at the Metropolitan Museum of Art's Watson Library.
This award winning designer founded his design studio in North London where he sticks to his signature motto and colorful designs while always satisfying the needs of his clients. His talent speaks volumes by filling up a room and quite literally covering the walls and spaces that he designs. He is a textile artist and wallpaper creator, designing with bold patterns and colors which help solidify his style. The geometric prints cover the walls of apartments, lofts and penthouses alike, securing a certain aesthetic that only he can wrangle. His online portfolio doubles as a shop where you can get your hands on some of the bold prints for yourself.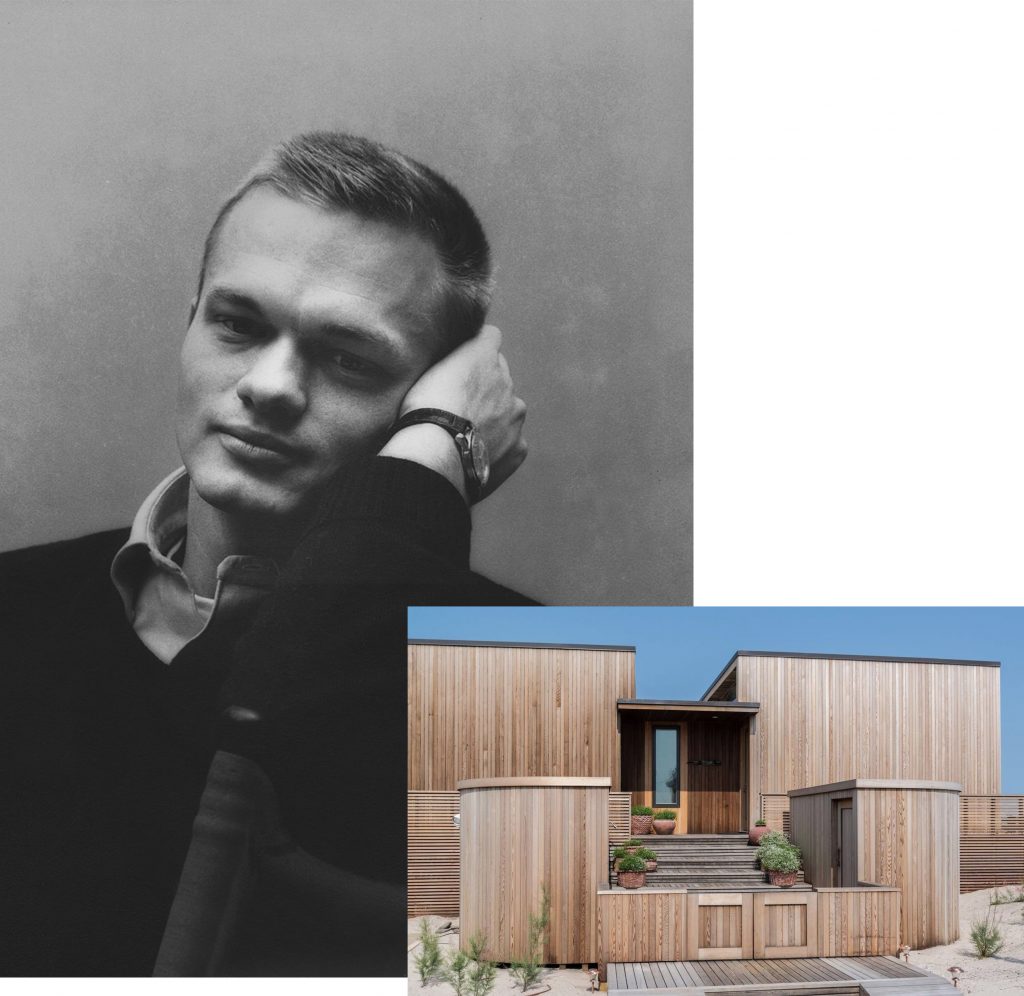 We wouldn't have a complete list of LGBTQ+ powerhouses in design without mentioning the late American architect Horace Gifford (1932 – 1992). For decades, Gifford has been a celebrated beach house architect as he led the Modernist transformation of New York's Fire Island, producing over 60 homes with his sustainable design and mid-century aesthetic. Most of his projects were small in comparison to modern day homes and fought against the friction brought on by the more traditional New England style. His use of natural materials entwined with the natural terrain gave way for an entirely new look that gave this east coast destination a fresh facade. Many of the homes are made of cedar which blends perfectly with the surroundings and allows for a sort of juxtaposition that few designers crave – standing out while blending in.
We hope that you can celebrate Pride Month with us beyond the month of June. There are a plethora of local, regional and national LGBTQ+ organization that could use our support year round. Need a few suggestions? Look no further. Here are a few organizations that we recommend you look into: Human Rights Campaign, The Trevor Project, Resource Center, and Latino Equality Alliance.