Our home is our sanctuary. It is where we spend most of our day. In fact, nowadays, we spend way more time at home than any of us expected. According to Flowing Data, "[During the height of the pandemic,] we spent about 62% of our waking time at home. In contrast, we only spent about 50% in 2019."
In 2022, not much has changed. With all of that time spent at home, why not outfit your home with wellness products that prioritize your health, improve your overall mood and improve your overall experience at home. From a table lamp that will help with your circadian rhythm to an in-home infrared sauna, we have gathered a list of our favorite wellness products to consider for your home.
The spaces in which we live, work, sleep and play can influence almost every aspect of our lives, from how well we sleep to our moods, productivity and overall energy levels.

– Delos.com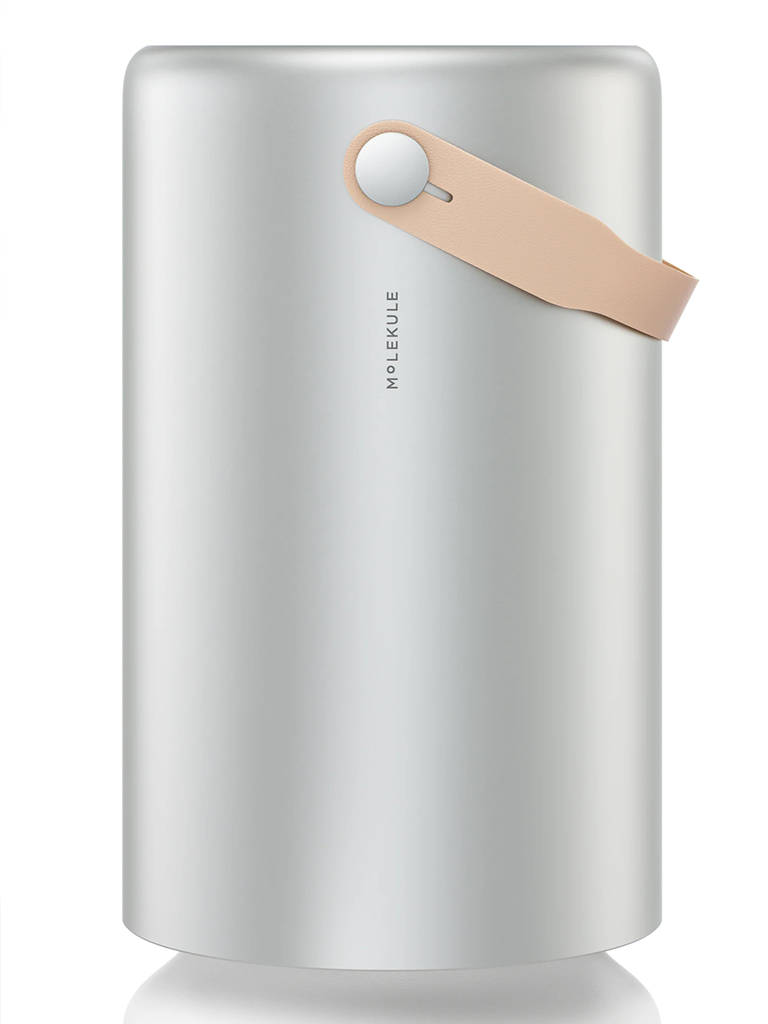 Air Purifier
Breathing fresh, clean air is imperative to our health. Despite being indoors, the air in our homes is often less pure than the air outside. Indoor air is often full of allergens like pollen, mold and pet dander. Coupled with the glues and finishes that are often found in furniture and you have a pretty gnarly combination of air irritants in your home. Having an indoor air purifier is an easy and effective way to filter the air you breathe. We posted a list of some of our favorite air purifiers and the Molekule Air Pro still ranks at the top. According to their website, "by combining PECO nanotechnology with high-efficiency filtration and air quality sensors, Molekule air purifiers can capture particles found in smoke, while detecting and destroying pollutants 1000 times smaller than the standard filters must meet to qualify as HEPA." Incorporating an air purifier along with the right room temperature, proper bedding and ventilation, you can improve your overall sleep hygiene, leading to increased alertness and relaxation.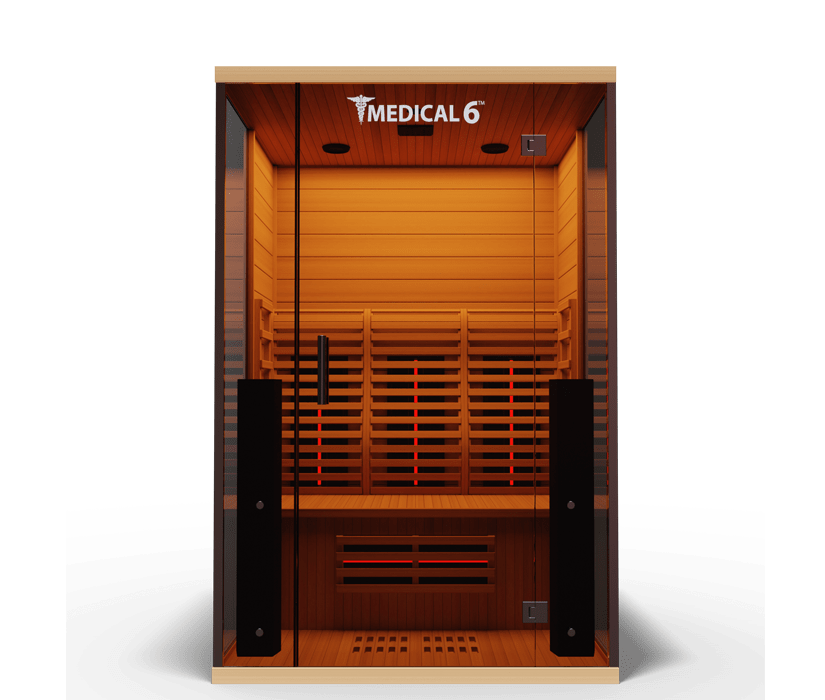 In-Home Hot Yoga Sauna
The Medical Ultra 6 Full Spectrum sauna is the industry's first hot yoga sauna for your home. The fully customizable in-home sauna can provide relief from pain, improve cardiovascular health, strengthen your immune system, and detox your body. With the use of infrared technology, the Ultra 6 Full Spectrum sauna can provide wellness benefits that are often only available at a spa or wellness center. Increased relaxation, improved circulation, detoxification and muscle recovery are all benefits that can be achieved from the comfort of your home. The sauna is available in a single person pod or up to a 3-4 person pod, offering first class features such as an audio speaker system, LED touch panels and an interior reading light.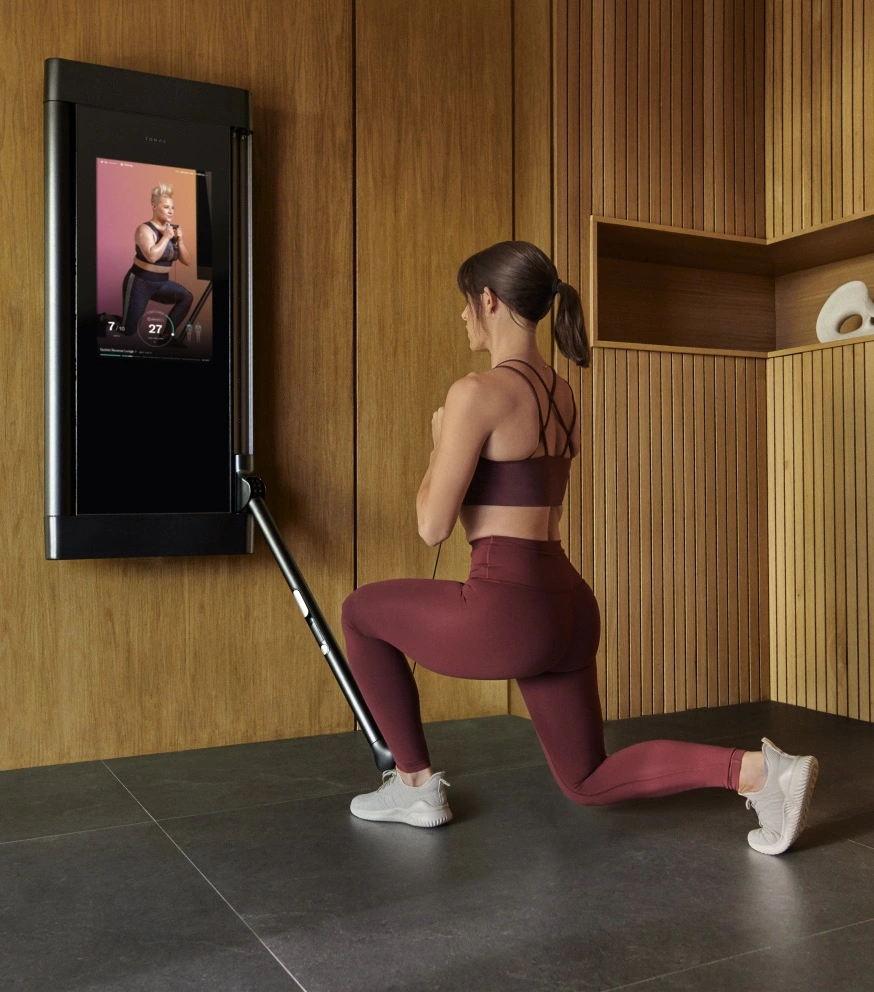 Personal Fitness Equipment
The in-home fitness craze continues to grow as we've converted our homes into multi-functional spaces that offer the work-life balance that we strive to achieve. With less time spent commuting and more time spent at home, an in-home fitness system provides an added level of wellness to your space. Tonal founder, Aly Orady, didn't like spending most of his day at the gym, but needed to find a solution to help him lose weight. The solution didn't exist so he created it. "By using electromagnetics to create electronic resistance he found (and patented) a way to replace all the equipment he used in the weight room with a single digital weight machine.", the Tonal website explains. And just like that, the way we work out at home was altered forever. With the rise of Peloton, CLMBR and NordicTrack, an in-home fitness system has never been more accessible offering versatile wellness products at your literal fingertips. Don't have much room to spare? Don't fret. The Tonal system takes up minimal room and offers no hassle installation.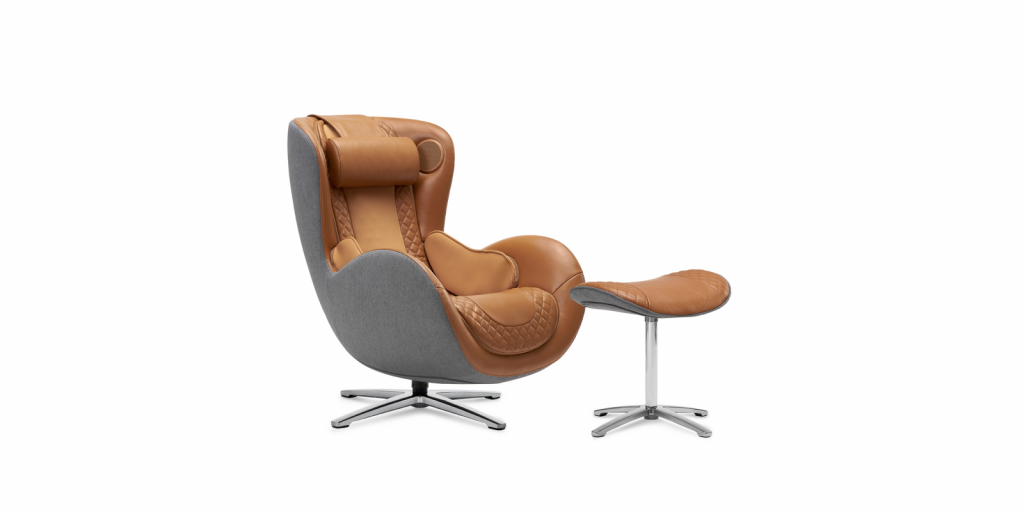 Modern Massage Chairs
Nouhaus has completely revolutionized the way massage chairs look, feel and function. Their approach is a mixture of design, functionality and affordability which allows consumers to have a high quality massage experience directly in their home. The modern massage chair and 2020 Red Dot Award Winner for Incomparable Functionality and Aesthetic, offers track rollers that massage from your shoulders to glutes with 42 deep pressure kneads per minute, a 3-Step ThermoMassage Modes, and a USB port. Now you can receive a chair massage at home that can relieve stiff neck and lower back pain.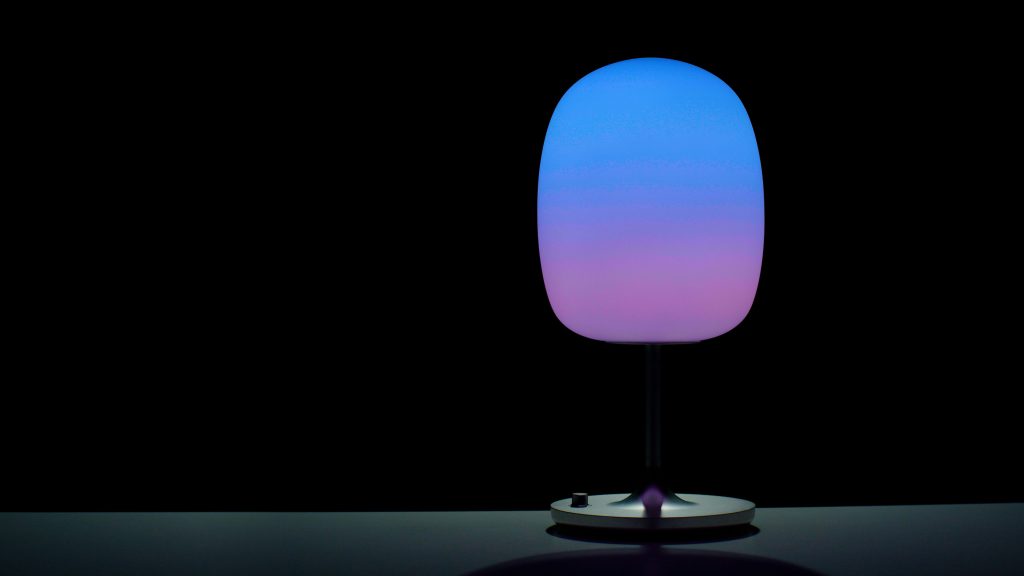 Wellness Lighting
The Bios Wellness Lighting team proudly includes a former NASA Lighting scientist, a leading circadian lighting researcher, and a Jet Lag Mitigation Expert, bringing you industry-leading circadian lighting technology. Lighting affects more than your sleep. It can affect your overall mood and circadian rhythm, the physical, mental, and behavioral changes that follow a 24-hour cycle. The SkyView™ Wellness Table Lamp is the first lamp of its kind that uses patented technology to cycle through four different light levels (Sunrise, Daytime, Sunset and Nighttime) that can help you achieve days with brighter light and more soothing nights. The different light levels offer a wide range of biological benefits such as increased alertness, enhanced productivity and improved sleeping quality.
An article in Psychology Today mentions that, "natural light has the potential to enhance people's mood, creativity, and cognitive performance [while]… warm lighting can help create a cozy, social atmosphere, while cool lighting can help create an atmosphere for focus and concentration." The science proves that proper lighting in your office space or home can provide more than functionality.
Still a bit skeptical about changing the lighting in your home? Test some different light bulbs to see if you notice a difference. We suggest the WellBright Spectrum line of LED bulbs. The start-up, Brilli, employed a circadian rhythm researcher, a neuroscientist, and a lighting color specialist to develop this line which also offers The Charge Up bulbs that mimic the sun's blue light, which is known to suppress melatonin, so you can feel more alert, energized, and focused during waking hours.
With so many wellness products to consider for your home, how will you improve the wellness in your space?