Flipping through the glossy pages of those favorite interior magazines, you've likely found yourself pausing more often on images displaying Raw Modern style. The two page spread probably features an incredible living space surrounded by concrete walls, softened with wood elements and cushy, off-white furniture. It's easy to question whether this space is modern or rustic, but we're here to set the record straight on all things Raw Modern.
If this is your first time exploring the BEYOND id blog, we invite you to refer to our most recent design spotlight, highlighting the very trendy Grandmillennial style sweeping the homes of twenty and thirty-somethings across the nation. Our team gives an inside look at one of the latest coveted design trends, offers our know-how to spot the style and impress all your design-obsessed friends, in addition to expert advice on how to get the look at home.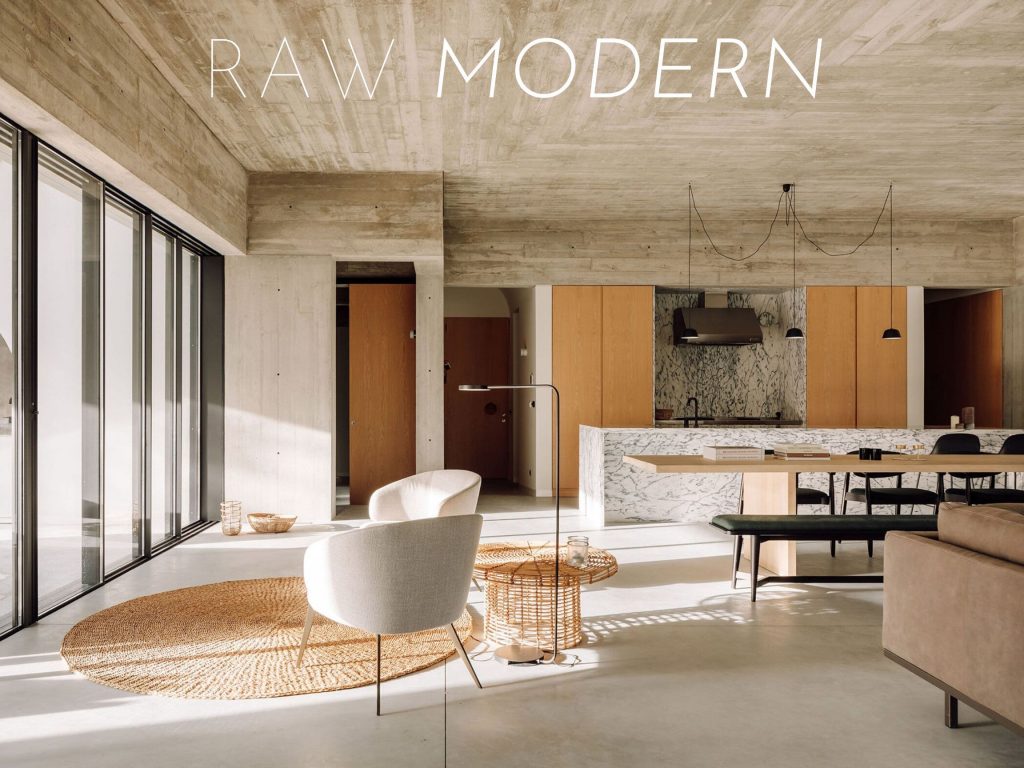 WHAT IS RAW MODERN
Though the style is recognized by a handful of names (Organic Modern, Raw and Refined, Contemporary Organic), the Raw Modern aesthetic is much more clear. This design harmoniously combines the sleek, architectural features of a refined, modern space with the buttery, warmth of unfinished, natural textures. It is the strategic juxtaposition of these two elements that makes the look so identifiable and adored. 
For all of you HGTV fans, this style may seem familiar given that the beloved host and designer, Leanne Ford, is undoubtedly the Raw Modern guru. Her zen-spaces are almost always designed with a contemporary-organic eye, from whitewashed, natural tones as backdrops, to the intentional balance of sculptural furniture and element-inspired decor.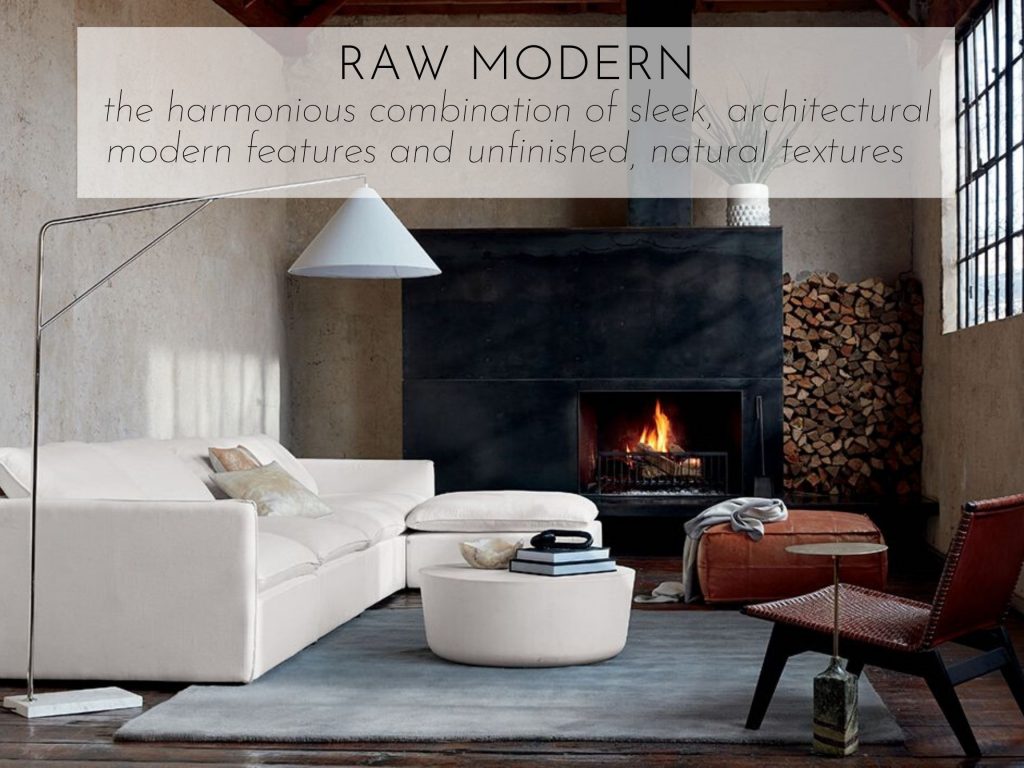 HOW TO GET THE RAW MODERN LOOK
The key to creating raw and refined space relies heavily upon a designer's ability to carefully balance two main elements. While we wish Leanne Ford was at the front door waiting to transform our space as she does on-screen, our BEYOND id team is the next best thing, offering crucial learnings to designing this laid-back, yet edgy look!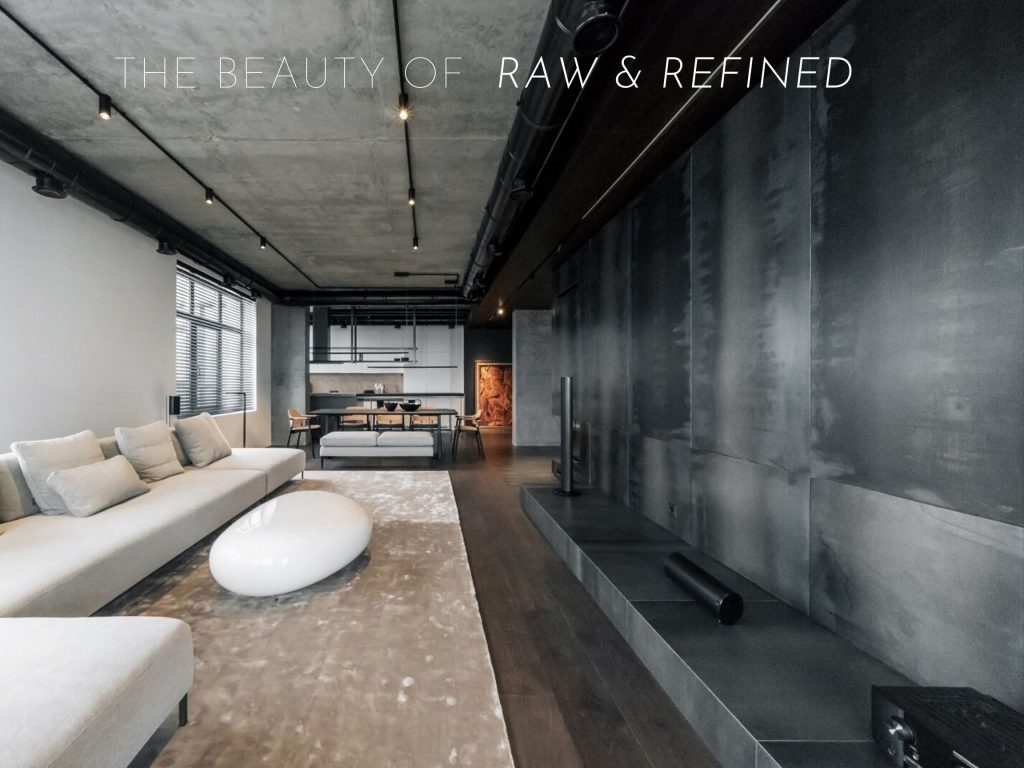 Begin with a well-defined, sleek outline and work from there. A Raw Modern home will often include exposed beams, moments of concrete, and soft, neutral tones. Sculptural features may entail high-gloss marble or polished surfaces. The visual balance is found by integrating additional natural textiles, like rattan, jute, leather, cowhide, washed-cottons, clay and more. Fresh greenery and plants also offer a lot of warmth to these spaces.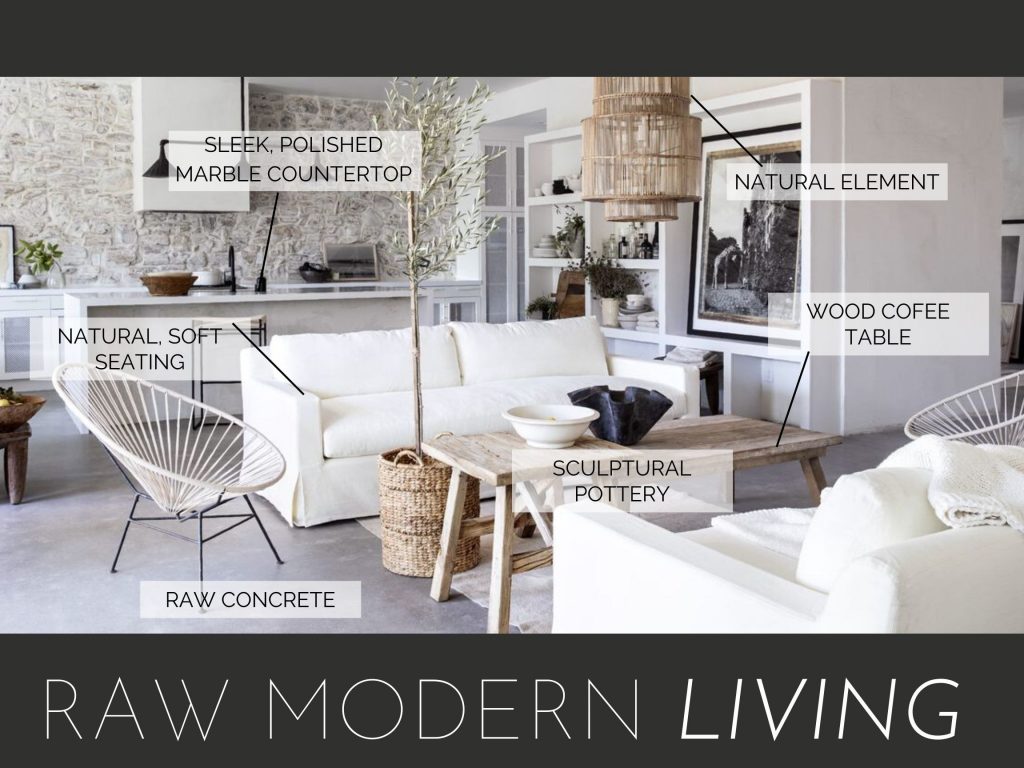 You may already have a cozy, natural sectional that is ready to have its surroundings transformed. From there, you can balance the softness of your seating area with a bold, concrete coffee table or perhaps sculptural, glossy end tables. Layer the space with natural elements like a jute rug, then a sleek floor lamp, add a bright fiddle fig tree and continue the pattern. This method can be used on a larger scale to create permanent, architectural moments that represent the Raw Modern look or even on a micro-scale to create smaller moments in a room with crystals, stones, stacks of wood or pottery. Whatever the space may be our BEYOND id team can curate a well-balanced, masterful moment that could even turn the head of the Raw Modern guru.