We all have that friend who's ultra cool, a bit moody, edgy on the surface and a softy on the inside, a friend until the end and Stormy Calm style embodies that friend to the fullest extent. Layers of organic and sleek textures, bold accessories that hint at travel and philanthropy, all delivered in a wave of gloomy, sophisticated grays, greens or blues make this aesthetic complete.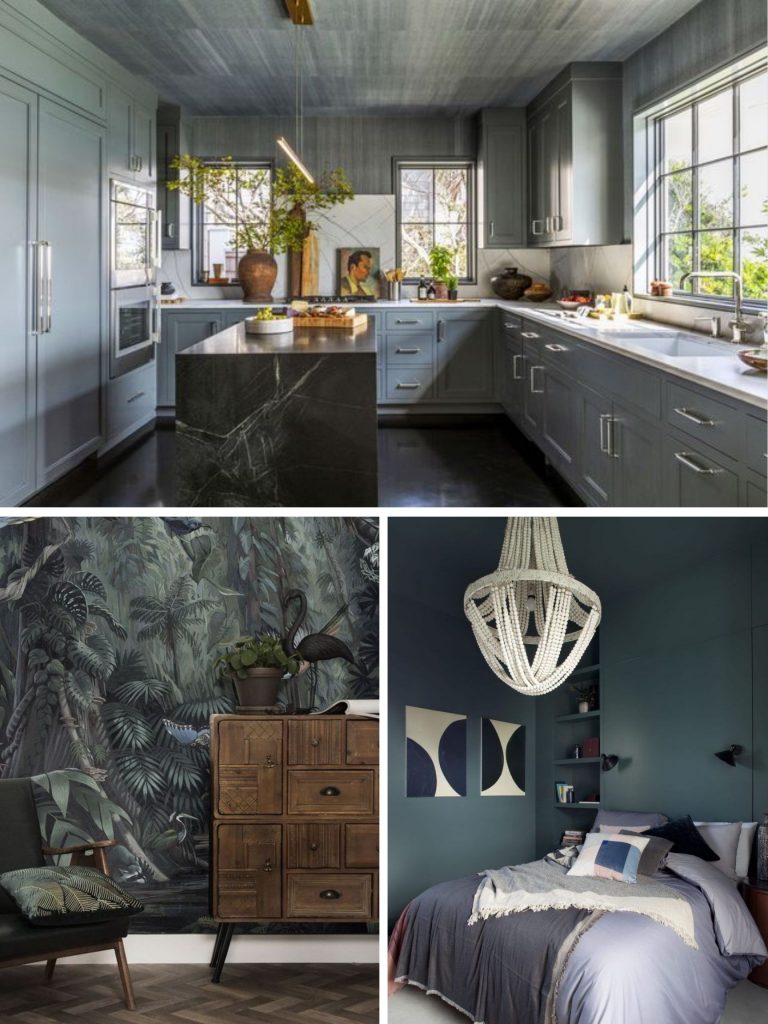 The beauty of this Stormy Calm style is its uncanny ability to invoke a sense of calm and relaxation. At first glance, the subdued color palette may seem depressing and dark. However, a closer look will reveal an abundance of luxurious materials, sparking warmth and welcome to this smart, brooding zone. Stormy Calm is a favorite of ours given its knack for instantly taking charge of large rooms and creating the coveted Danish feeling of Hygge, with a luxurious, modern filter.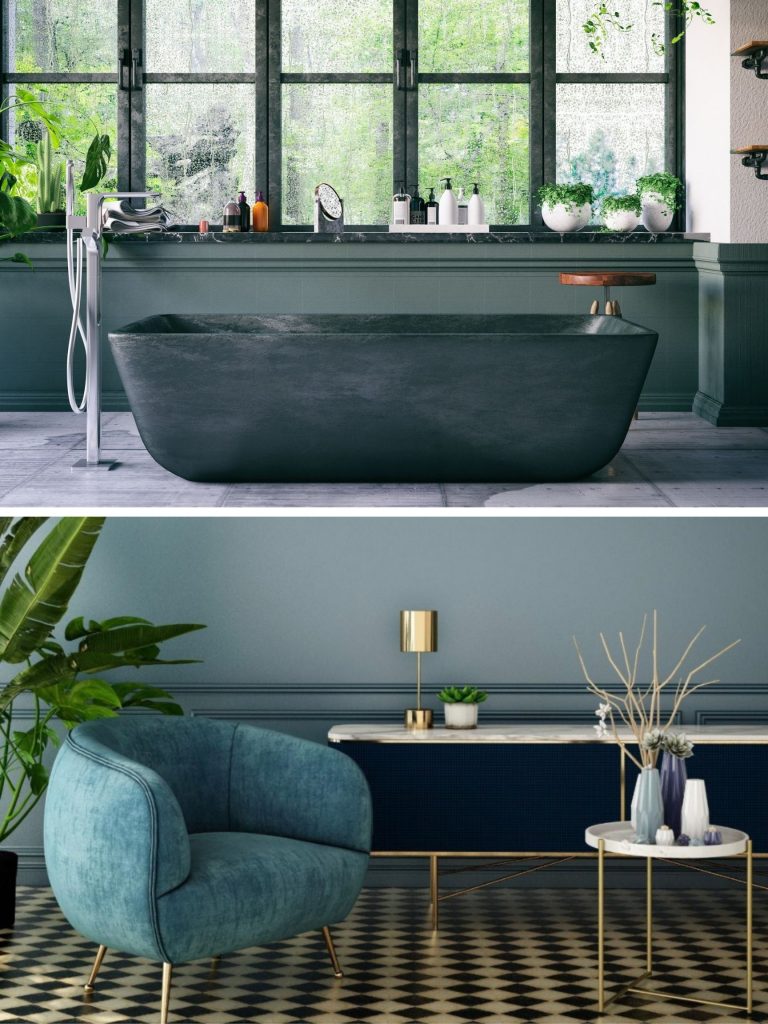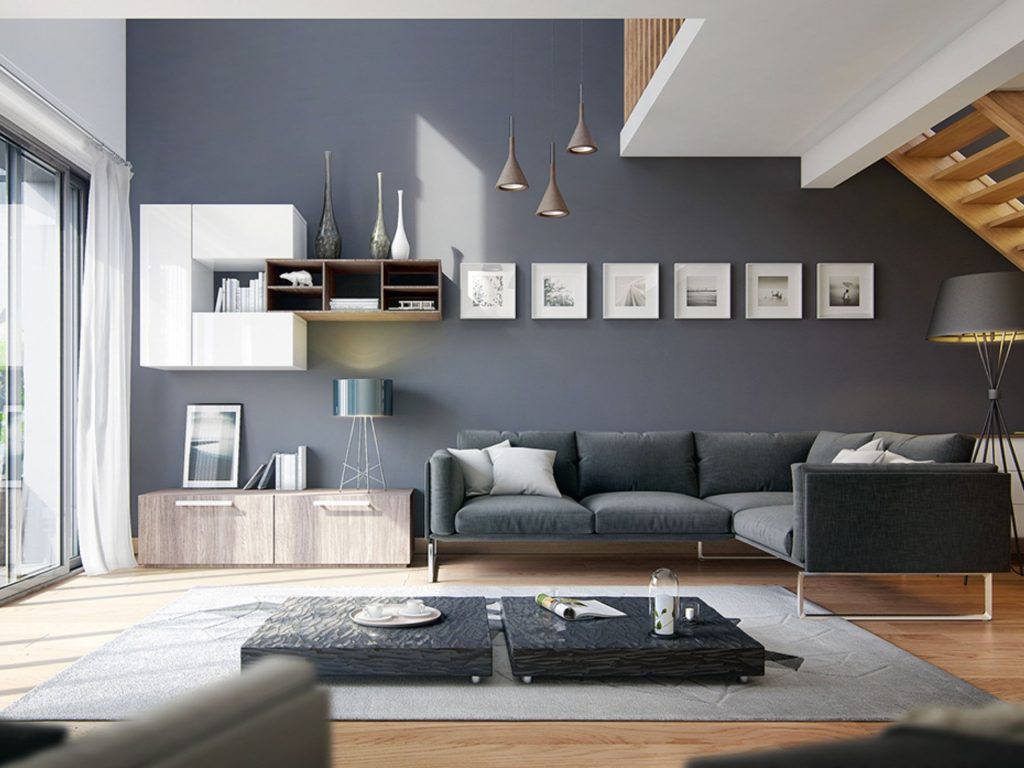 For those of you who aren't particularly inclined toward the all-white look and are desperately in search of something a bit more musing, Stormy Calm style is a viable option. Dive in, headfirst with a full room update, or dip your toes with a few changes. The beauty of this design style is that it's buildable and it's relaxed enough to mix up styles and trends.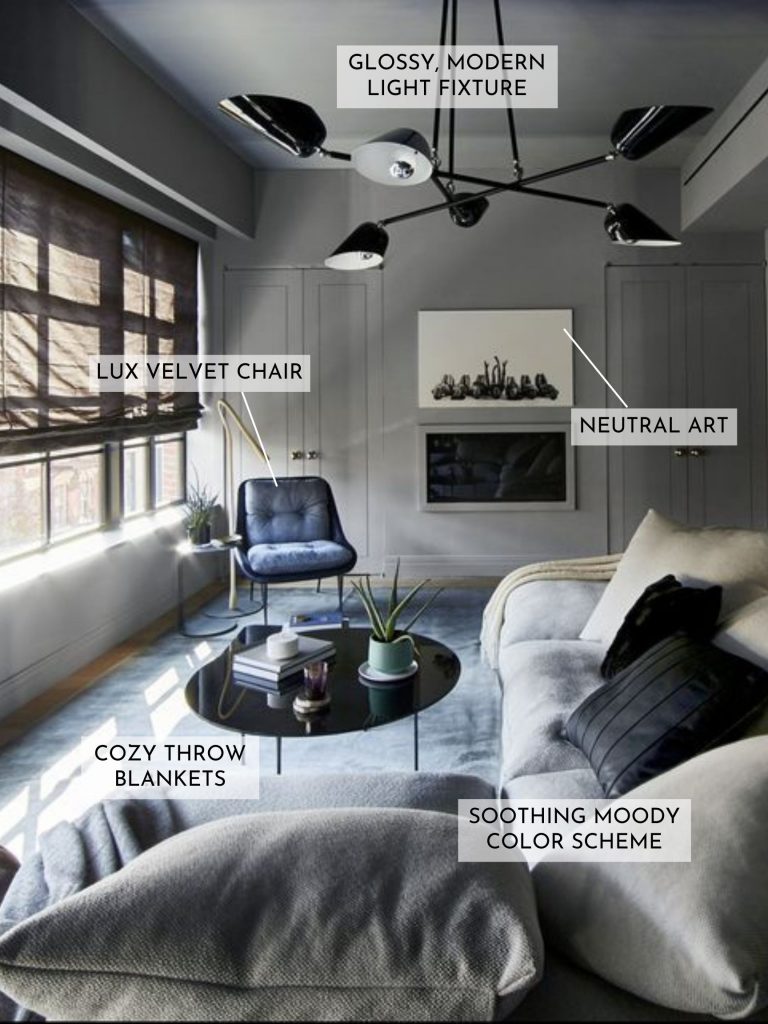 HOW TO GET STORMY CALM STYLE
Like our favorite moody friend, a Stormy Calm space is a challenge to curate but an absolute pleasure to experience. Lock-in your monochromatic palette and then the real fun begins. Key ingredients to this design recipe are the following. Every Stormy Calm space requires inviting seating and bedding options wrapped in warm textures like velvet, wool, soft linens & nubby fabrics. Place a cushy, abstract rug underneath or deep, dark herringbone wood flooring. Throw up some stormy-inspired wallpaper and wall art, all remaining within your color scheme of choice. Illuminate the look with dark colored gloss, stark black lighting fixtures, intoxicating scented-candles and large windows for the sun to stream through. Finish off with a sprinkling of cheeky and cultured accessories, like sculptural candle stick holders or bohemian baskets for your extra layers of fuzzy, stylish throw blankets and pillows. Stormy Calm perfection is served!