May is a momentous time in our design community, recognizing the 57th annual IFI World Interiors Day 2020 (IFI WID), officially celebrated on May 23rd, the architectural and interior design world gathers across the globe to celebrate the power of this creative art.
WHAT IS WORLD INTERIORS DAY (IFI WID) 
Founded in Copenhagen, Denmark in 1963, WID is a long-time movement established by the International Federation of Interior Architects/Designers. IFI WID gathers its community of professionals, students and enthusiasts, in order to recognize the influence of interior design and to participate in a number of activities inspired by the annual theme.
With past themes like Design Without Borders, Interior Design for Generations, Finding the New and Old, the themes can take on any mission, and insight a myriad of activities.

2020 has called for the theme, 'Nexus Interiors,' aiming to understand the breath of interior design and identify how we are harnessing design and architecture to create positive impact beyond our spaces and amongst the broader environment. Participants are invited to join in "exploring the connection of the built environment to shaping relationships and human behavior."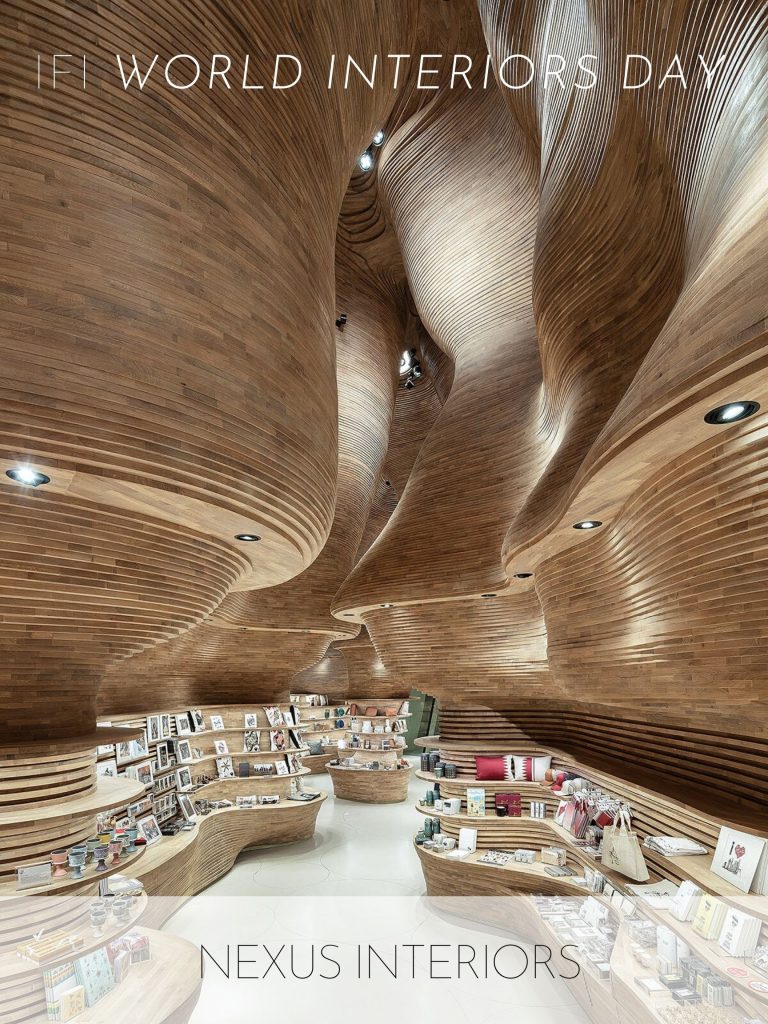 WHAT THIS DAY MEANS TO BEYOND ID 
It's no secret that BEYOND id loves a good theme and IFI WID's is no exception. This yearly ritual offers our team a chance to reflect on how interior design has brought a positive impact on our lives and the lives of our clients, not to mention we are able take part in some of the latest activities with our design friends, students, hobbyists and general community. 
Our leading lady, Juliana Oliveira, shared how interior design has become an integral part of her life, in addition to how she has seen design reach past an immediate space and shape human beings' lives. 
"I really enjoy solving client challenges both aesthetically and logically. But once I realized how much impact I could have in my client's homes, businesses, and subsequently their lives – I was hooked!"
That is the unyielding power of design, it can transform a room along with the human being sitting there. Juliana finds it particularly special, how mindful, clean and sustainable design can offer major mind and body wellness perks. The right design serves as a mood improver, in addition to a better quality of life for its residents. This exceptional quality is what keeps the BEYOND id team inspired to push our designs and create a space that goes further than what meets the eye. 
HOW TO CELEBRATE
We invite you and yours to join our BEYOND id team in recognizing IFI World Interiors Day 2020 and exploring the ties between networks, relationships, and individuals through the lens of 'Nexus Interiors.'  While we keep to the confines of our home, we are discovering new ways to pay homage to the incredible practice that has inspired our lives and to value how interiors play a critical role in our connections. Take a walk to actively appreciate your neighborhood digs, show support and love to the designers in your life, surf the web for videos, podcasts and lectures from creatives online sharing their craft, and even involve little ones to curate creative experiences and boost their awareness of their mindfully designed surroundings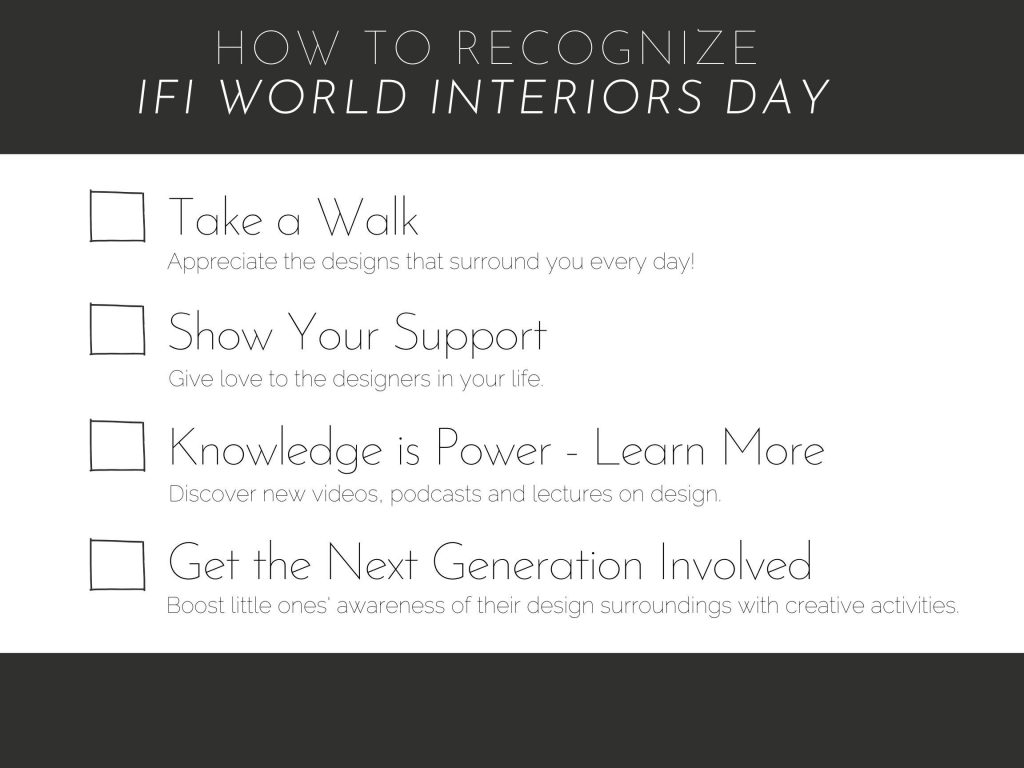 .