If you're considering outdoor living upgrades, you're likely questioning when is the best time to shop and if springtime is too early. Juggling several questions about all things outdoor space renovations can feel a bit overwhelming, but fear not, friend, your trusted Beyond Interior Design team is here to shed some light on the best seasons and ways to get the most out of your new outdoor living space. We've already shared some great tidbits of knowledge previously, but consider this our part two to making your outdoor space the ultimate home zone well before the summertime heat waves hit. 
When is the right time for outdoor living upgrades? 
If you want to have your outdoor living space ready to enjoy for Spring and beyond, now is the time to start the process and the clock is ticking! It's best to expect two to four weeks of planning the aesthetic, crafting renderings and preparing your furnishings. If you are considering an outdoor project with construction or perhaps new landscaping then bump up the timeline to six weeks. With those estimations in mind, it's the ideal time to jump into planning in order. You'll have a beautifully curated space by the time the flowers are in bloom. 

How to go about furnishing your outdoor living space?
Another reason for sufficient buffering of the project timeline is to account for furniture order lead times. There's an extremely tight window for snagging those key seasonable pieces that are essential for creating your outdoor vision. During the month of February, there's still sufficient inventory for your favorite picks. Beware, taking advantage of this window of opportunity is critical! If not, those coveted pieces will require longer order wait times or will be scooped up. Earlier preparation can avoid this and make sure you aren't be left with slim pickings!
What are some budget friendly tips for building your upgraded outdoor space?
For those of us who are working with a tighter budget, there are plenty of tips to make the most of your spend. While February is ideal to get a jump on the best inventory, waiting also comes with its own benefits. Pausing the furniture selection until March means sale season. The inventory has been picked through but there are still good options, it'll just require a keen eye, and likely a longer, more diligent search for the ideal pieces. 
This furniture scavenger hunt may seem like too much work to some, however, this does mean an abundance of savings. Depending on your project priorities this could be ideal. If budget is extremely pressing, another outdoor furniture sale season to keep an eye out for is at the close of the summer season, with even options but great pricing. If you're prioritizing the design and those lounge chairs you feel in love, then February timing is ideal.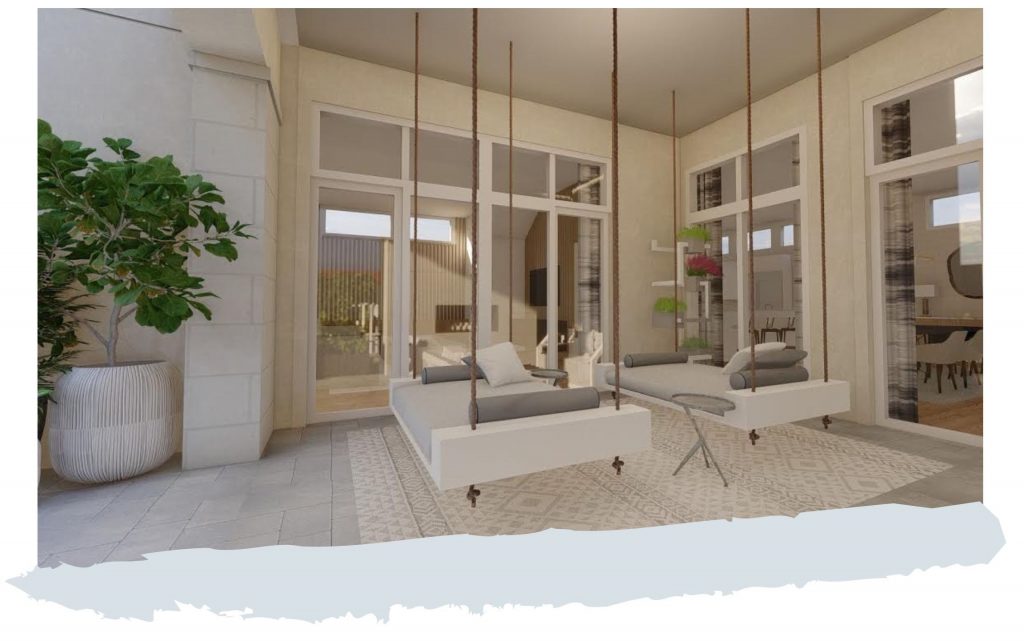 So with this information, it's time to nail down your outdoor living space project timeline! Are you diving in this month or pausing for those discounted options?