So often, the bathrooms beyond the primary bathroom are disregarded or neglected. That shouldn't be the case. That is the restroom that most of your guests will use. There's plenty of room for design and style in these spaces. Up your lavatory game with a statement theme or perhaps a serene scene. The options are endless but we're here to show you how we go about crafting a beautiful secondary bathroom and how to accessorize the environment to enhance the design. 
A STATEMENT WALLPAPER GOES A LONG WAY
Wallpaper is back and here to stay. One of the most underutilized spaces that we've seen wallpaper flourish is within secondary bathrooms. It's an unexpected room yet the perfect zone to explore and experiment with pattern and color. And a hot tip: for secondary bathrooms with a bathing area, there are plenty of waterproof wallpapers to choose from that can handle the wear and tear of daily use. 

SMART FEATURES IN THE SECONDARY BATHROOM
Say farewell to those antiquated fixtures of bathrooms for good. We're obviously big fans of the smart features, and when it comes to bathrooms, there's a lot to offer. The sleek, modern design of our brand favorites like Kohler and TOTO,  streamline the environment and elevate our clients' quality of life. From a smart toilet with bidet functionalities, self-cleaning bowls, temperature-controlled seating, there's plenty of reasons to say yes to smart features within your secondary bathroom. Because, let's face it, these sort of perks should go beyond those primary bathrooms!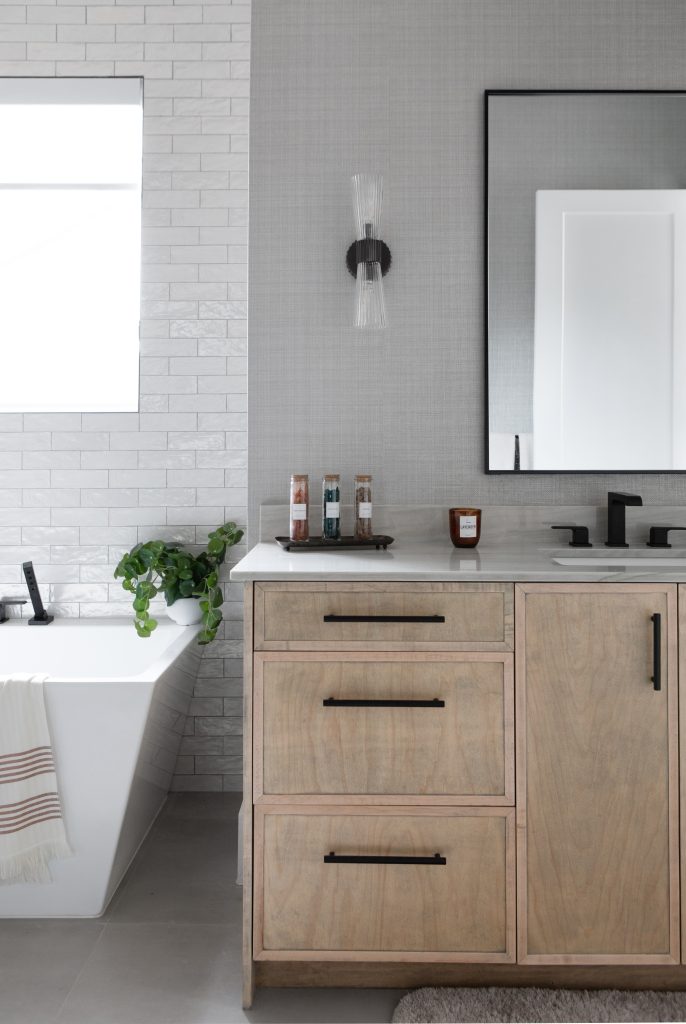 WELCOME SECONDARY BATHROOM WELLNESS
This is one of the easiest steps you can take to immediately infuse a serene, spa-like environment without hurting the pocketbook. Integrating biophilic design, with fresh greenery enhances the space's connection with nature and comes with many health benefits. Another way to easily boost the biophilic design is by welcoming natural light. So open up those windows (privacy glass is totally welcome in an intimate space like a bathroom!) but trust us, this small move is sure to inspire relaxation. Finish off these wellness experiences with a bit of aromatherapy. Crafting a sensory experience can drastically improve the ambiance. We're a generous helping of lavender or eucalyptus oil in our secondary bathrooms.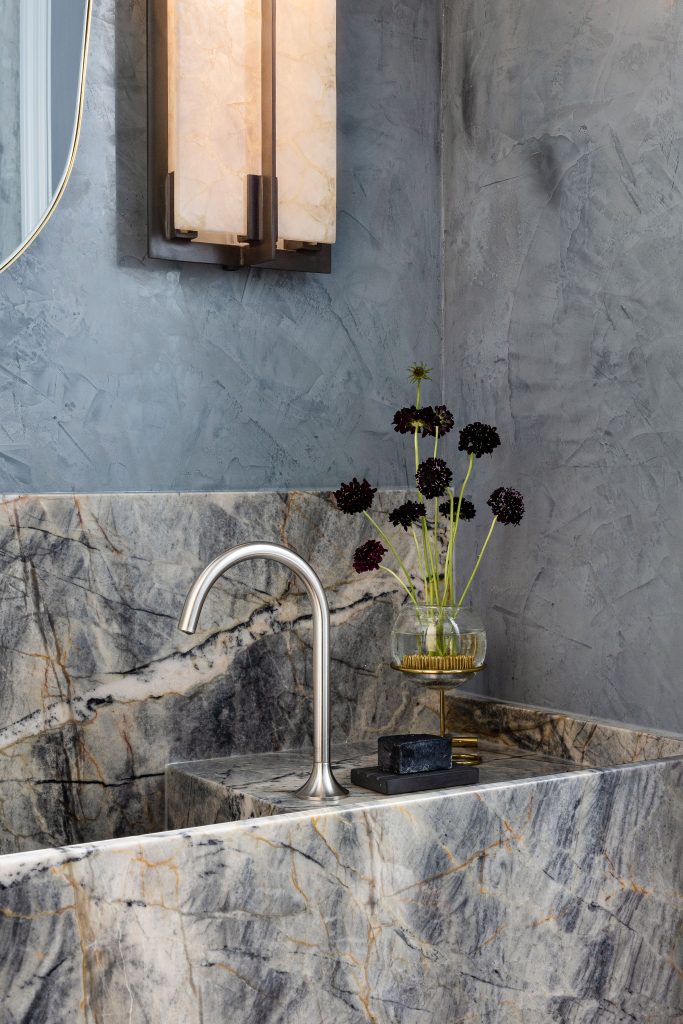 TEXTURIZE, TEXTURIZE, TEXTURIZE!
When it comes to modern bathroom design, maintaining sleek lines can oftentimes create a flat experience. Incorporating a mix of materials in the bathroom creates interest while providing distinction within each space. We love a modern bathroom but do creative so in a way that feels inviting, we must adding bold textures. For example, you can integrate matte cabinetry or 3D tiles for dimension, silky orchids or a geometric stool for a sculptural element, and sleek countertops and fixtures. One can never go wrong by adding variety and keeping the viewer's eye interested in how each of these different materials collaborates to create a beautiful secondary bathroom. 
With these recommendations, all that's left is to tackle those secondary bathrooms and infuse as much style as possible. Here's hoping your families and guests enjoy the elevated experience and you relish the chance to enhance an unexpected space!