When it comes to home technology, most people automatically think of visual and audio references such as televisions and speakers. While that may be an accurate assessment, the home technology space has been revolutionized in the past decade transforming the spectrum of what it encompasses. As the world around us becomes digital, so does every aspect of home technology. From lighting to security and everything in between, the possibilities are endless when home technology meets home design.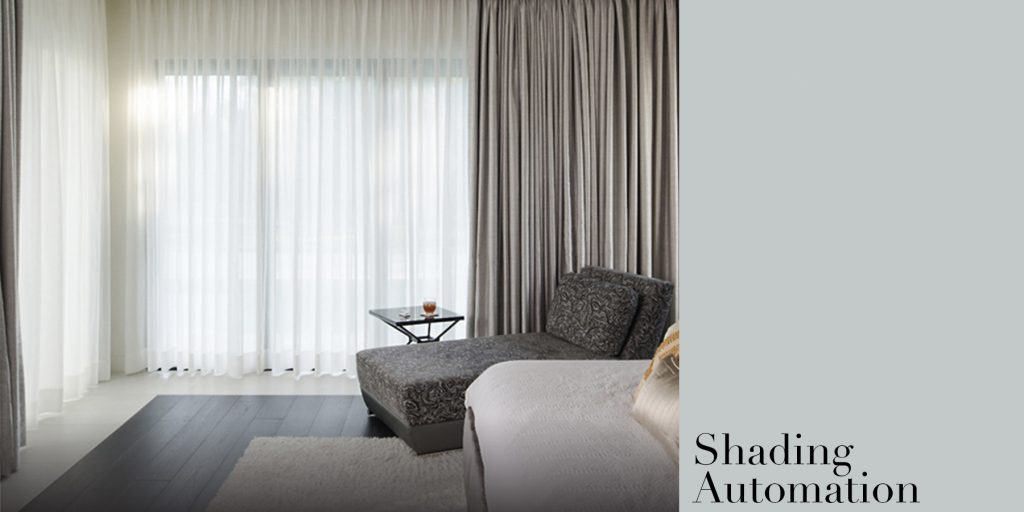 When it comes to automated window treatments, one has many options to choose from including automatic roller shades, motorized drapery (shown above) and battery-powered honeycomb shades. Each option provides window coverage for privacy, elevates the design in the room and controls the amount of light entering the space. With the use of an automated system, the latter benefit becomes much more simple. Lutron's website mentions, "…the perfectly curated environment — a seamless interplay of intelligent lighting, beautiful shades, and powerful controls," and we couldn't agree more. A shading system must be as utilitarian as it is design focused. As we continue to live in a society of convenience, the automated system provides not only ease to the shades functions, but it also allows for easy settings that convert the space into your desired mood, from entertainment to zen. Speaking of settings, you'll have to check out the design of the Alisse option on Lutron's website – it's divine.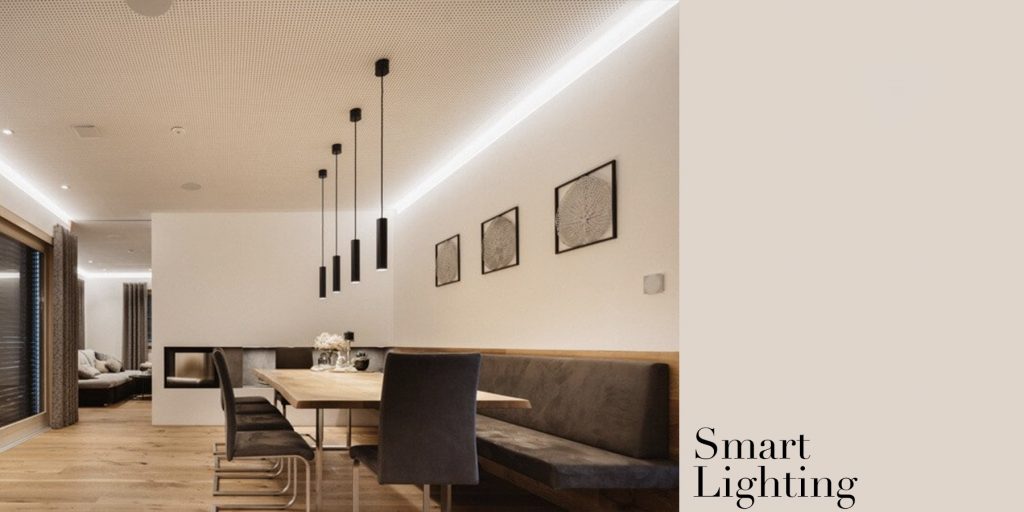 The lighting coming into your home can be controlled to a certain extent as we mentioned above. But what about the lighting coming from within the home? Lighting is multifunctional and plays a key role in how we see the interior of the home while also having a significant impact on our mood. While light dimming and energy-saving lighting has been in our homes for quite some time now, in recent years technology has advanced lighting capabilities to provide functionality we didn't even know we needed. For example, light alert capabilities for your home use flashing lights that alert you in case of an emergency and light conscience features only output the needed light based on exterior lighting coming into your home. Our personal favorite from Loxone's list of functions, is the wake up alarm option. Why must we be jolted out of bed by our buzzing phones when we can be slowly taken out of our slumber by ambient lighting? Our blog post, Wellness Products to Consider For Your Home, has more information on wellness lighting.
A luxury home theater system should offer just that. A powerful sound system with stunning visuals to accompany it all in a luxuriously, well-designed and comfortable theater environment. But it is so much more than just speakers and a screen. The technology that powers these systems is what can truly alter the way you see and listen to your favorite movies. For our tech-lovers, an audio/visual vendor like Kaleidescape delivers a bit-for-bit identical copy of the studio master audio in lossless Dolby Atmos or DTS:X. with an audio bitrate 10x higher than streaming services." To recap, the perfect A/V system will elevate your home theater, augmenting how you perceive and react to a movie or show. In case you are left wanting to see more luxury home theaters, Forbes has compiled a list of home theaters of the rich and famous that will leave you speechless.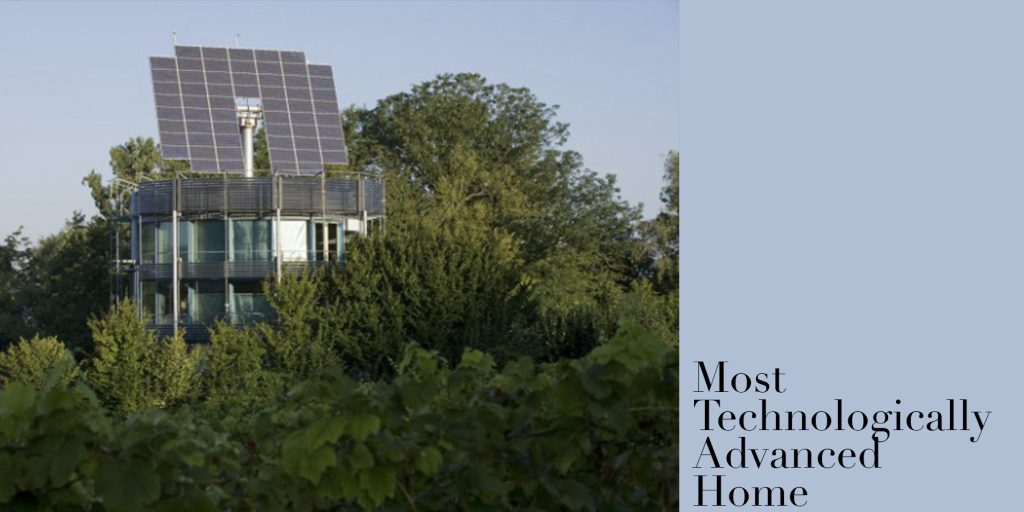 A home that epitomizes the merging of home technology and home design has to be the Heliotrope in Freiburg, Germany. Voted as the most technologically advanced home, this is the world's first home that generates a surplus of power. Yes, you read that correctly, this house creates more power than it actually consumes. The cylindrical home features a large multi-directional solar panel that tracks the sun's movements while powering its climate and floor warming system. In case that isn't impressive enough, "the home also has a human waste disposal system that produces dry, odorless solids for composting and clarified liquid waste for a cascading pool in front of the home." To cap it off, the home also collects and filters rainwater.
We are excited to see how technology continues to push the boundaries of home design! What home technology feature would you like to have in your home? Let us know!