We couldn't let this month come to an end without celebrating Women's History Month. It is important to recognize the profound impact that women have had in the world of interior design and architecture. Throughout history, women have been at the forefront of designing stunning, groundbreaking spaces that break barriers all while reflecting the values and aesthetics of their clients. From ancient civilizations to modern-day designers, women have left an indelible mark on the world of design, transforming the way we think about space and form.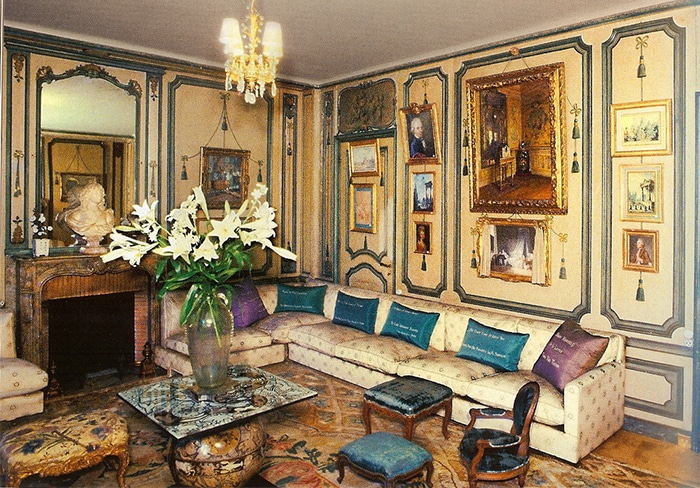 Historically, women have been underrepresented in the fields of architecture and design, and often overlooked in the male-dominated industry. However, that has not stopped many talented women from making significant contributions to the world of design. From the early pioneers like Elsie de Wolfe, who revolutionized the concept of interior design by introducing a more feminine and modern approach to the field, to contemporary designers like Zaha Hadid, who created some of the world's most iconic architectural structures, women have consistently challenged the status quo and paved the way for future generations.
Elsie de Wolfe, widely known as Lady Mendl, was the first professional interior designer in the United States. Born in 1865, she was a trailblazer in her field, bringing a fresh and innovative approach to interior design that was focused on comfort, beauty, and functionality. She created spaces that were more feminine and practical, transforming traditional Victorian interiors into light, airy, and elegant spaces that were designed for modern living.
In recent years, women have continued to push boundaries in the field of interior design and architecture, creating new and innovative spaces that reflect changing social and cultural trends. One of the most notable contemporary designers is Zaha Hadid, who is known for her iconic architectural structures that blend fluid forms with advanced technology. Her designs, which are characterized by their unique curves and geometric shapes, have won numerous awards and accolades, and have helped to transform the field of architecture.
Another significant contributor to the field was Charlotte Perriand, a French architect, and designer, who was instrumental in the development of modernist design in the early 20th century. Perriand was a leading figure in the design of the Le Corbusier modernist movement, where she collaborated on many of the movement's most significant projects. Her designs were focused on functionality and practicality, creating furniture that was designed for modern living and focused on the needs of the user.
Today, women are leading the way (more than ever) in the field of interior design and architecture, bringing fresh perspectives and new ideas to the industry. They are creating spaces that reflect the needs and desires of global clients, whether it's designing sustainable and eco-friendly buildings or creating spaces that promote overall health and wellness living. Something that we, too, love to practice at Beyond Interior Design. Check out a recent post with our Wellness Checklist. Women have also been instrumental in promoting diversity and inclusivity in the industry, helping to create a more welcoming and supportive environment for all designers.
As we continue celebrating Women's History Month, it is imperative to recognize the significant contributions that women have made and continue to make to the design industry. By doing so, we can create a more inclusive and diverse industry that reflects the needs, desires and progressive thinking of all design professionals around the world.
Who are some of your favorite women in design? We'd love to know!