It isn't every day that you get to design dream kitchens. Well, for us, it sort of is, but that is what makes our job so amazing. The trust that clients have in us allows us to create stunning spaces that not only have a certain modern aesthetic, but that are also functional. We are able to take a clients wish list, add some of our design magic and voila! We present to you our Project Highlight: Prestonshire.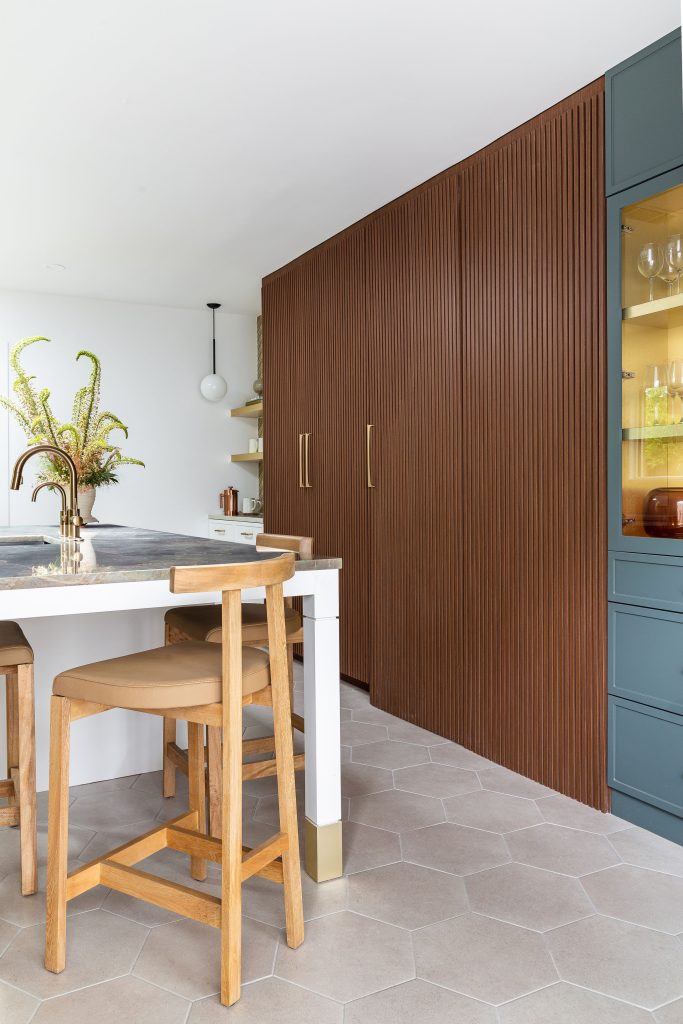 There is a lot to unpack with this photo, starting with the panel cabinet and appliance doors. Not only does it add texture to the space, but hiding your appliances allows for a more streamlined look throughout the space. Your line of sight doesn't break as much and allows you to focus on some of the other key elements of the space like the extended island (for additional seating) and the brass finishes.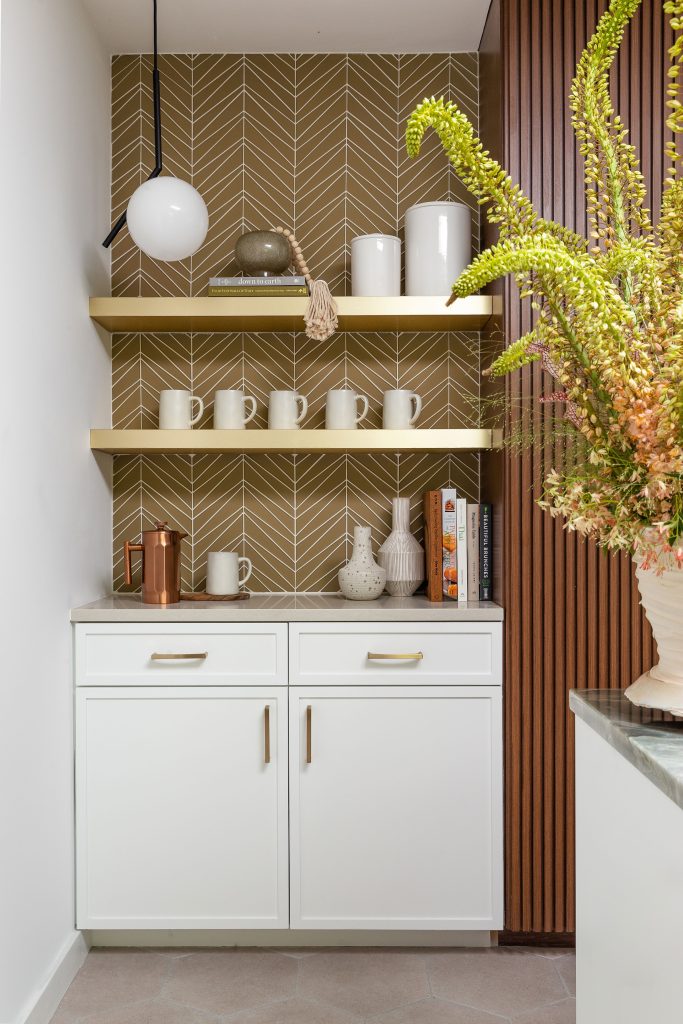 The obsession we have for this coffee / beverage station runs deep. The geometric accent tile frames out the space quite nicely while adding a sense of depth to the wall. Built-in shelving, drawers and lower. cabinets add storage options to this area of the kitchen while the accent lighting ties the space together.
Looking for more reasons to love this kitchen? Check out our recent Anatomy of a Kitchen post that has some more cool features that makes this kitchen amazing!